Jordan is a varied travel treasure for backpackers looking to explore the Middle East on a budget. From Petra to backpacking in Amman along with some of the most beautiful beaches, Jordan is a place that should be at the top of the bucket-list for all nomads. Where else to get your nomad on than the home of the Bedouins – the original traveller.
Getting around Jordan is much easier than other parts of the Middle East. It's relatively well-developed and has a good budget infrastructure including hostels, temporary apartment rentals for travellers, and budget accommodation in most towns and cities.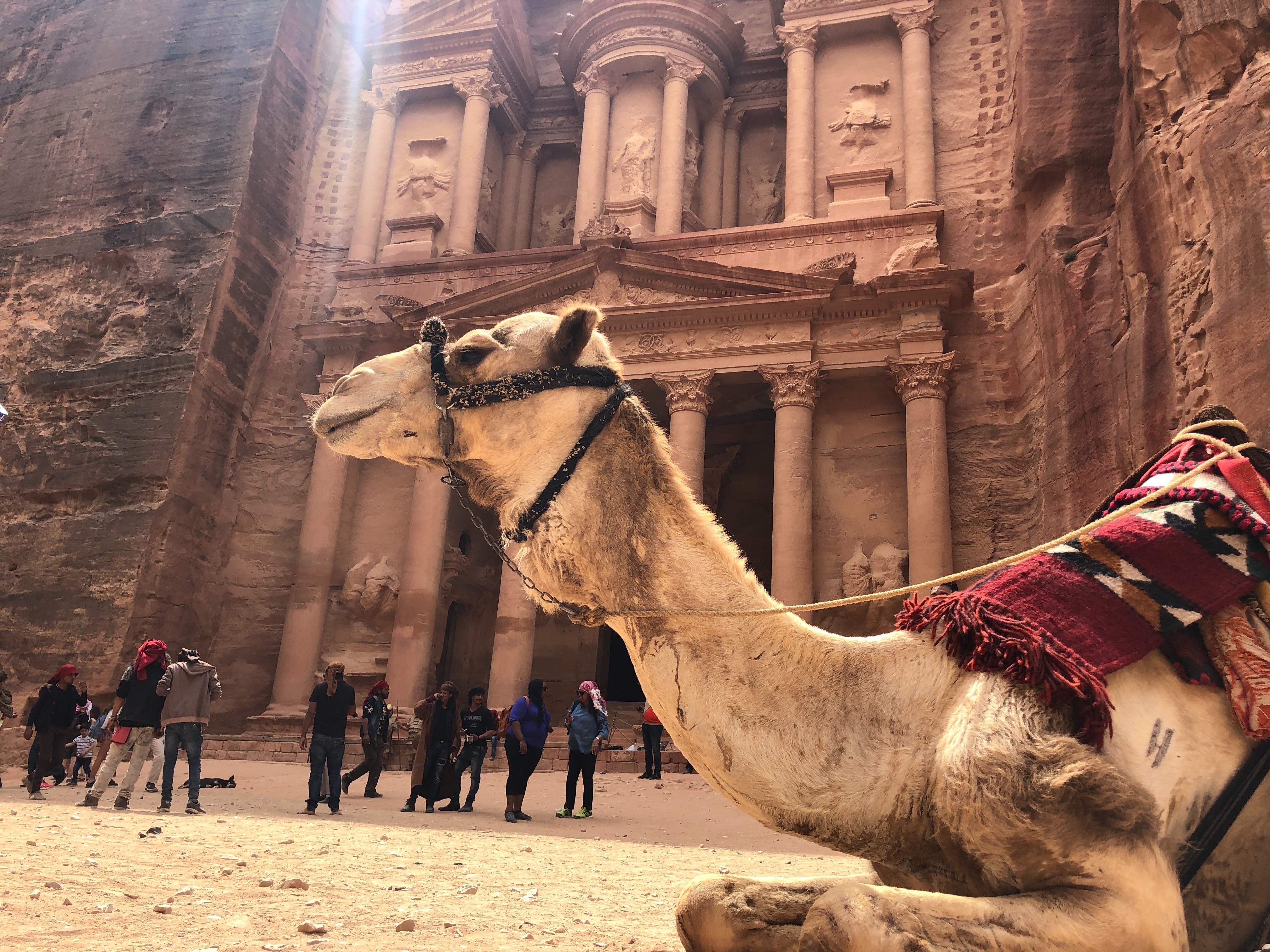 Beginning in Amman, backpacker's should definitely visit Jabal al-Qal'a for the most beautiful photos to upgrade your social media pages. The Amman Citadel is over 5,000 years old and has been influenced by numerous cultures reaching as far back as the Neolithic Period. The Amman Citadel is one of the oldest continuously inhabited places on the planet and very affordable and accessible from Amman.
It's well-known that Wadi Rum is one of the most incredible sights in all of the Middle East. The red-hued sand dunes stretch on for miles and are truly awe-inspiring. The Rum villages are popular with other tourists but if you get away from the main strips, you'll see much of the natural Bedouin life as it has been for centuries.
Petra is somewhere where you'd want to spend at least a couple of days exploring – but be sure to budget for it as it's more expensive than other parts of Jordan. Known as the Rose Red City due to the colour of the rock it's carved from, Petra is an archaeological site that was established as the capital of the Nabataeans in the 6th Century BC.
This ancient city served as a fortress and was the centre of the main commercial routes from Gaza to Damascus, to the Red Sea and Persian Gulf and to Aqaba.
Cars and other vehicles aren't allowed past the gates of Petra. If you don't want to walk, you can ride a horse or take a horse-drawn carriage. Once you're there, you can also pay to ride a camel or donkey to get around.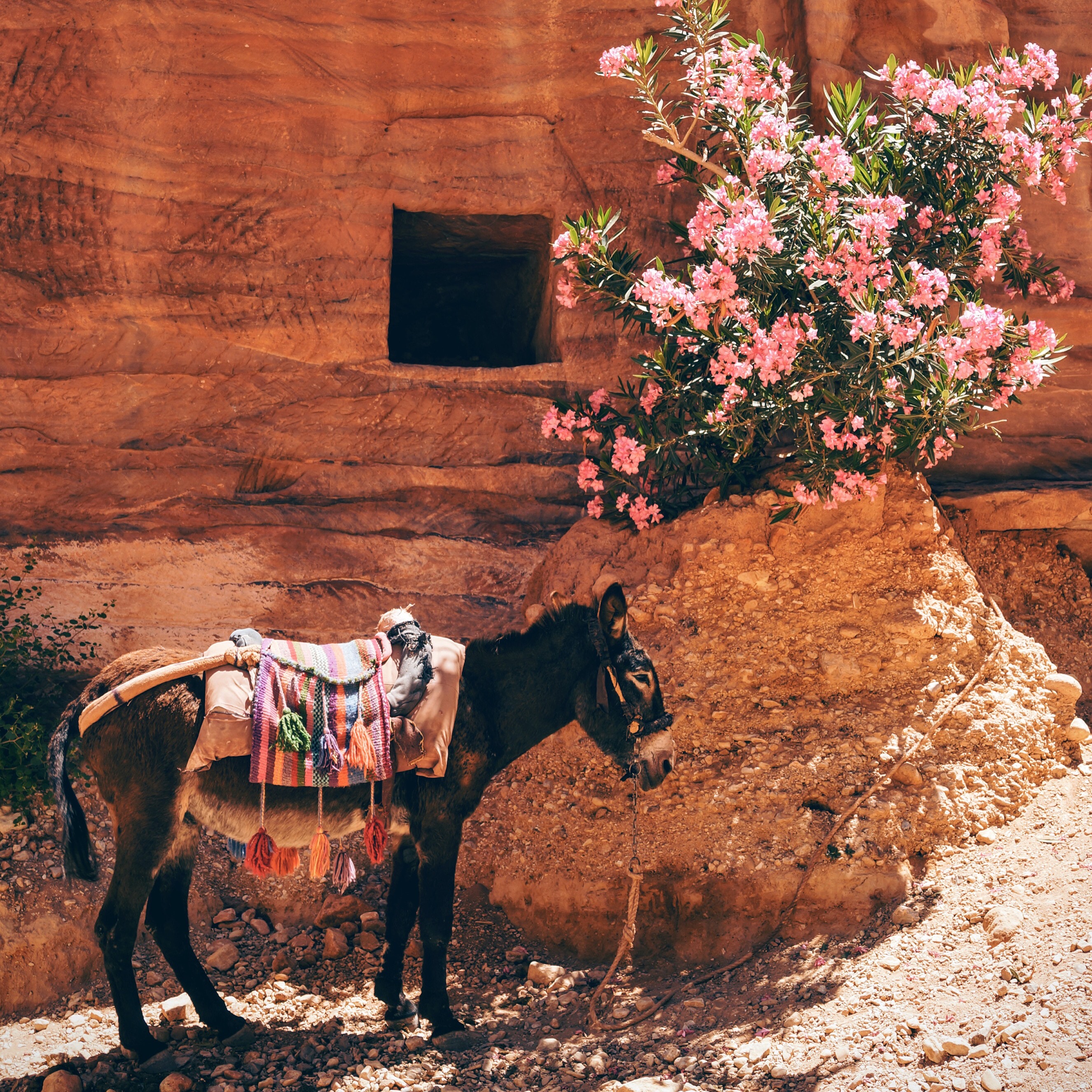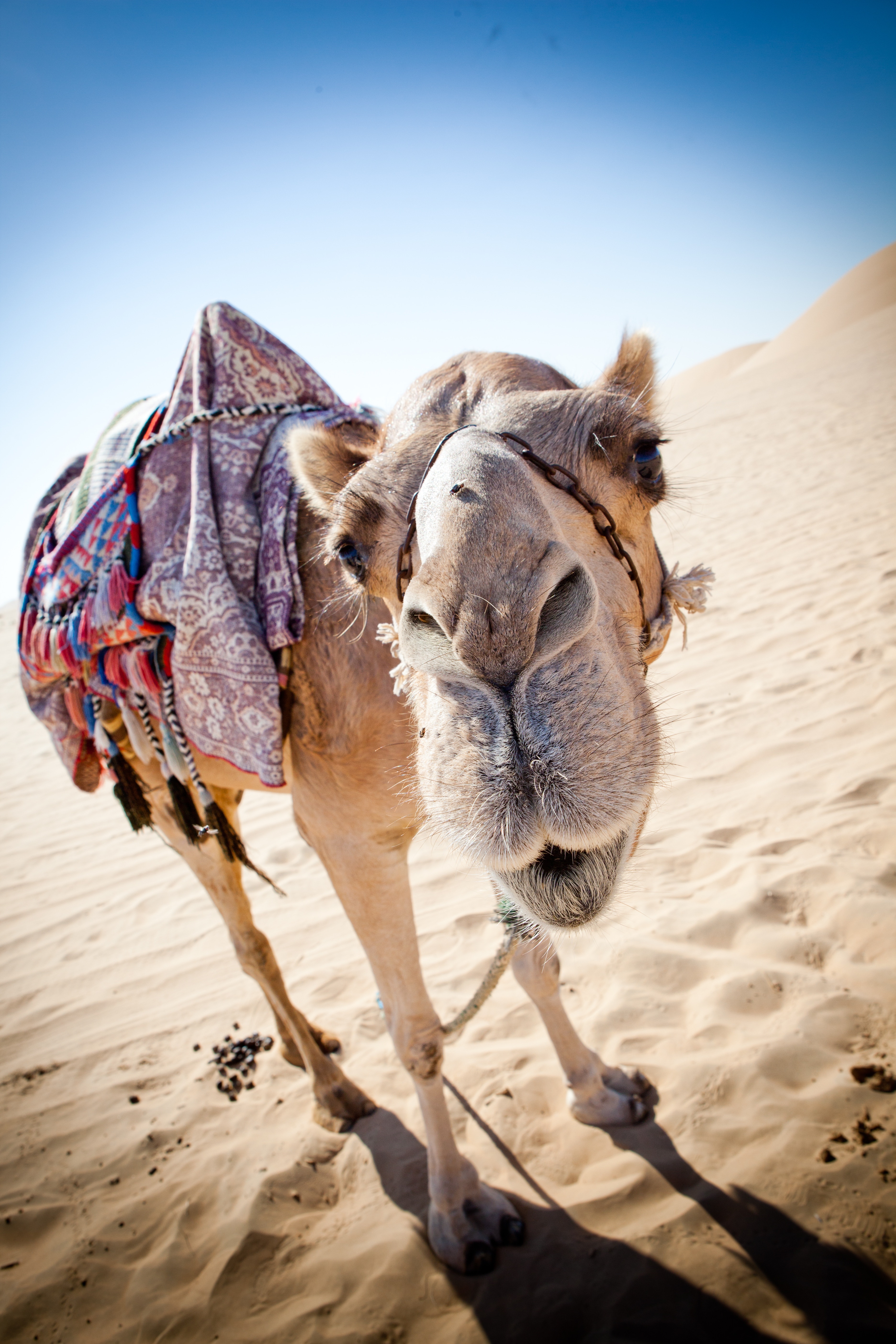 In the past, the Bedouins had a nomadic lifestyle – which is why they're known as the original travellers. Today, some of them decide to leave the tribe and nomadic tradition; they like to settle in one place and blend with the society. However, they still preserve the traditional Bedouin culture which involve the traditional dances, music, and poetry.