Common anecdotes from travellers, comedians and critics alike tend, more often than not, to place Belfast, the capital of Northern Ireland, below that of its European counterparts in the Republic Of Ireland. Over the past century, the rumbling arguments around British rule, religious differences and political conflicts has scarred somewhat the industrious city's reputation as a tourist destination, but in reality, there's much to enjoy in Ulster's largest city.
Compared to other UK cities, Belfast seems to have a less prominent image as a 21st Century cosmopolitan capital. Cardiff and Edinburgh promote themselves quite openly with a clear and targeted 'personality' that draws in visitors by the millions each year and whilst there's nothing to suggest Belfast suffers through its less-appealing public image, it arguably puts it at a disadvantage. However, the city hosts a raft of fascinating attractions and landmarks that have as much historical and cultural value as any other, aided by a distinctly different take on the stereotypical Irish persona.
From Cavehill, a steep volcanic outcrop to the north of the city, it's clear that Belfast sprawls out from a disjointed city centre. From the expanse of concrete at the docks, signified by the iconic and oddly majestic Harland & Wolff cranes, the cityscape ebbs and flows in pockets, ranging from bustling retail centres, large residential estates and historic alleyways, to open parkland and endless suburbs. Cavehill Country Park itself offers a break in the built-up nature of suburbia around Antrim Road and with Belfast Castle located within, brings an area of recreation and interest to locals and visitors alike. From the summit at McArt's Fort, views extend across the Irish sea to the Isle of Man, the northwest coast of England and south towards the impressive Mourne Mountains and the Irish border.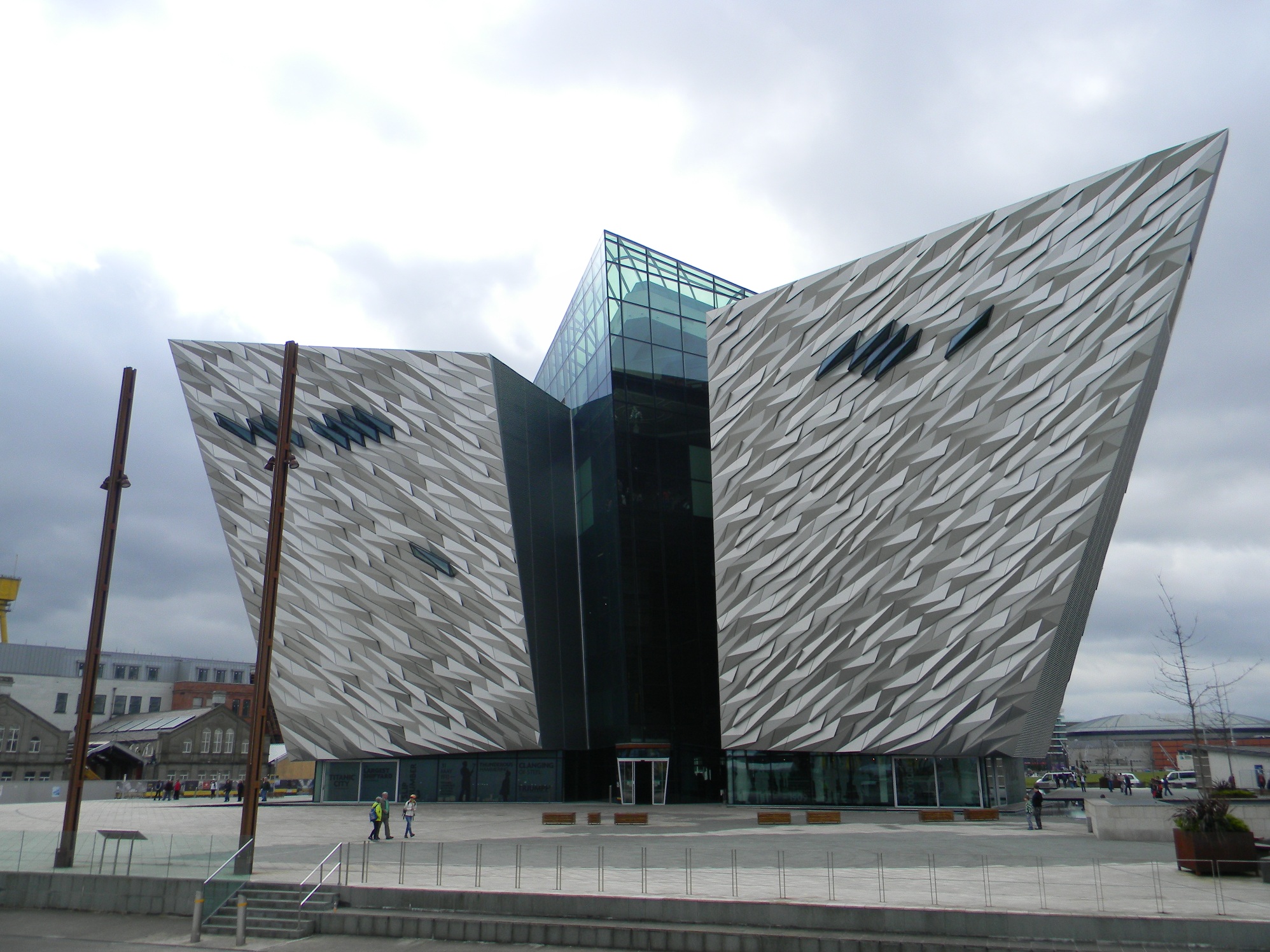 At the heart of the city, the focus for tourists lies with the once-thriving shipbuilding industry and the notoriety of having constructed the ill-fated Titanic between 1909 and 1911. Titanic Belfast, which opened in 2012 and had the accolade of being the World's Leading Tourist Attraction in 2016, brings the fascination of one of history's most tragic disasters to millions and provides a stark and somewhat emotional reminder of how Belfast (in addition to Southampton and Liverpool) had a deep-rooted connection to the ship. Highlights include the cinematic footage of the wreckage and debris field, showcasing the eclectic array of items lying over 12,000ft below the Atlantic and the paved plaza at the rear of the museum, complete with to-scale markings outlining the ship's position before being launched from its slipway.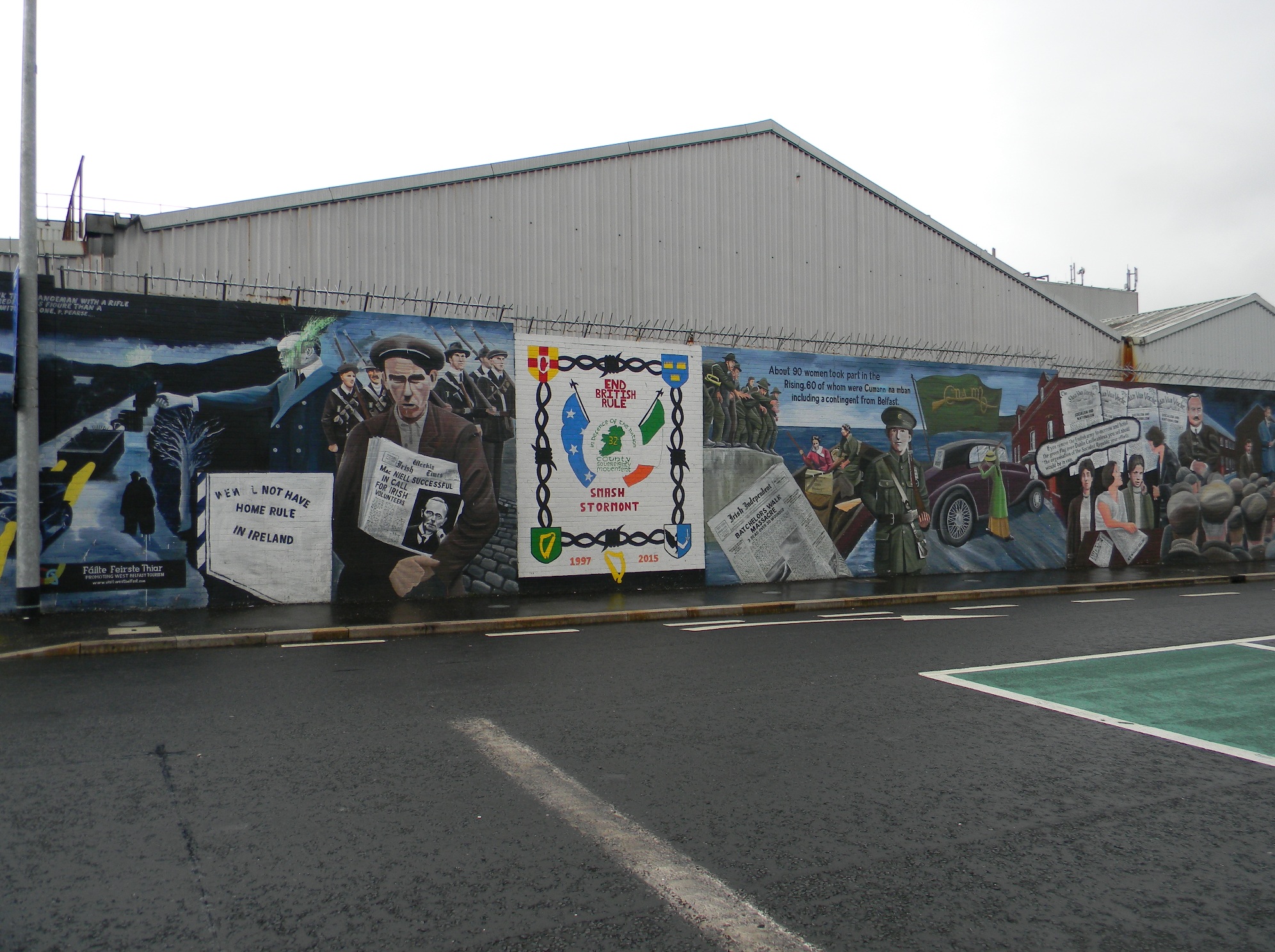 Whilst omitted from a number of tourist guides and maps, the once-turbulent areas to the west of the city, still separated by erroneously named 'Peace Lines', are must-see features. It's no secret that differences between Protestants and Catholics, and Republicans and Unionists still erupt in an occasional bout of 'Troubles' and the ability to cause upset should not be taken lightly, but as a means of learning first-hand how the area dealt (and still deals) with the peak of violence in the 1970s and 80s, it is well worth observing at a glance. Beautiful murals are popular with artistic types and photographers, but beyond the colourful depictions of propaganda and remembrance comes often brutal messages of hate for the British Monarchy, denouncement of religious views or bold pride for being part of a United Kingdom. Falls Road and the streets stemming from it contain familiar names associated with kneecappings, arson, car bombings and terrorism once broadcast on a weekly basis but now hosts a more mundane atmosphere, if not still a little tense.
Pub and bar culture in the city offers something representative of both Ireland and the UK in the majority of cases. Guinness, whilst being of Dublin origin, is readily available and popular in addition to a selection of fine Northern Irish ale, continental lager and beers from the UK mainland. Service can be rather blunt at times, most certainly in a to-the-point and no-nonsense manner and not intent on causing offence but is quite different to a similar experience one may have south of the border. This uniquely enjoyable aspect of the Belfast nightlife can be found in abundance at the Dirty Onion, one of the city's oldest buildings. The dark and mysterious atmosphere inside is paired with an open terrace out front and with regular live music sessions (including traditional sounds from the likes of Belfast Harp Club), brilliant beers to try and a restaurant upstairs, there's seldom reason to migrate elsewhere on a night out.
It is true, perhaps, to argue that Belfast doesn't have the care-free and buoyant attitude of cities in the Republic of Ireland and rightly so with such a potted and unsettled past, but any notion that the city can't be enjoyed is largely unfounded and with immense historic value and fascinating cultural individuality it is still very much a city worth seeing.