This evergreen-engulfed mountain range is the birthplace of some of your favourite childhood stories. Dotted with staunch farmhouses, sea-green lakes and enchanting waterfalls, be sure to pinch yourself so you know you're not dreaming.
Hidden behind a blanket of evergreens, the Black Forest in Germany entices travellers with its scenic and mystical views. Extremely popular among outdoor enthusiasts, adventurers will be treated to fairy-tale views and charming medieval villages.
Perfect for…
A week of adventure for couples and families with older children
Visit In…
Autumn, and witness the subtle golden-shift of the leaves
---
Explore The Woodland
Germany's fairy-tale forest has many routes to explore; be careful not to run into a wicked witch! The many hike trails in and around the Black Forest vary in difficulty depending on your fitness levels. For more casual hikers, you should definitely check out the Im Monbachtal Loop from Bad Liebenzell. Looking for a longer journey? The Auf dem Feldberg Loop is perfect for expert-level hikers with sure-footedness! Walking along one of these routes will have you feeling like a kid again, and the natural wonders within the forest are sure to impress.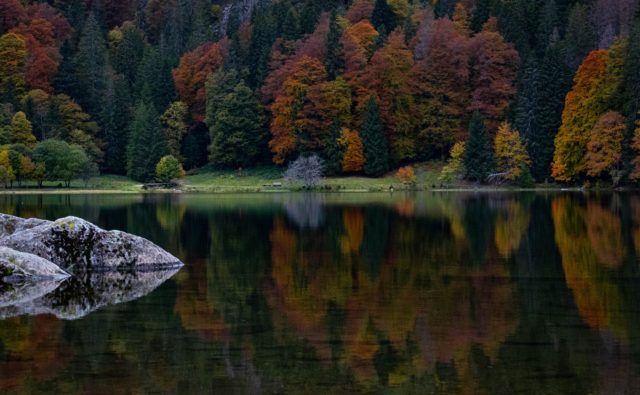 Visit Some Of Germany's Greatest Lakes
The serene environments of the lakes in this region do well to hide the fact that very few of the waters are of natural origin. Constructed for electrical generation and flood protection, many of the tree-rimmed reservoirs are actually man-made! And, if you're into water sports, you'll be delighted to know that the lakes are great for them. Many of the lakes allow for sailing, kayaking and paddle-boarding. But Lake Titisee, a glacial lake formed during the last ice age, is the best lake if you're looking to take a dip.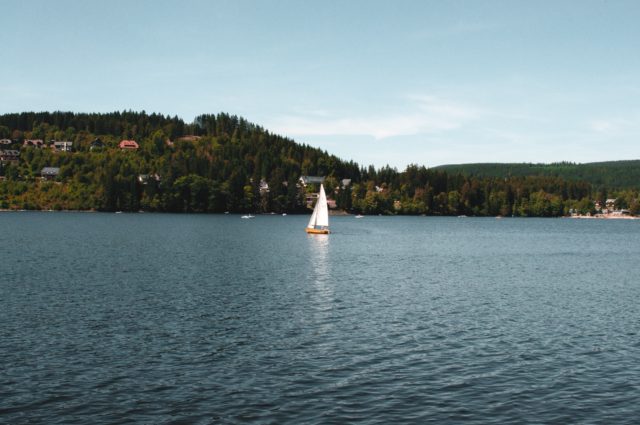 Fun Fact:
The largest lake in Germany is Lake Constance; bordered by Austria and Switzerland, it's encompassed with castles, medieval towns and beautiful villages!
Enjoy Regional Foods
During your visit, you'll have many delicious regional foods to appreciate. Smoked ham, venison and poppy-seed-cake are all to be enjoyed at a local Gasthaus. Not to mention Germany's countryside is home to some excellent chefs that are to thank for some of the foods you enjoy today! You may have already recognised the name "Black Forest" from the popular dessert, the "Black Forest Gateau". Based on an older German dessert, one of the key ingredients is a spirit made from cherries! This alcohol is made using sour cherries from the Black Forest, giving the cake its name. By law, without using the speciality spirit, the cake cannot be called a Black Forest Gateau (in Germany)!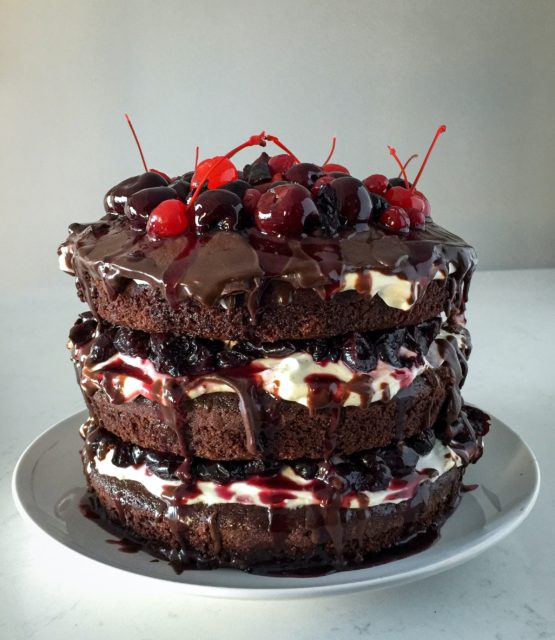 Experience Fairy-Tale Villages
From spa-towns like Bad Wildbad to the cobblestone streets of Freiburg, there are many cheerful towns to visit. For example, tour the nine separate villages that make up the mountain resort in Baiersbronn and see why the area scores eight Michelin stars! Or, spend some time in the Black Forests' prettiest town, Calw. Painted in various colours, the 18th-century timber-framed houses of this region will never grow old regardless of which village or town you choose to visit! So, enjoy the castle at Heidelberg or the quiet towns of Kinzig and Gutach Valley; there's somewhere for everyone!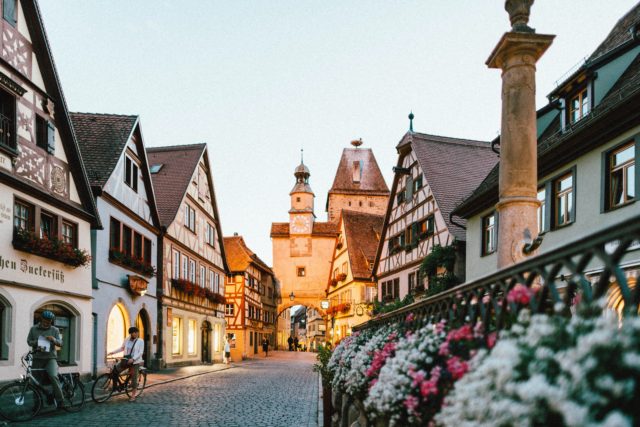 Fun Fact:
The Black Forest is renowned for cuckoo clocks, which have been produced in the region since the 1700s!
Take A Road-Trip On The Schwarzwaldhochstrasse – Black Forest Highway
Starting in Germany's spa-town, Baden-Baden, this stretch of road grants constant views over the ridges and valleys of the Black Forest. Expect to enjoy scenes of dense woodlands, timber houses, deeply-carved plains and verdant meadows as you travel the route toward Freudenstadt. This road trip is great as it's beautiful yet unlikely to take up your entire day. Travel fast enough and you can cover the 60 kilometres in less than an hour, but why would you want to? Instead, be sure to take your time and lavish in the highlights along the Schwarzwaldhochstrasse, as you'll likely not have an experience like it again!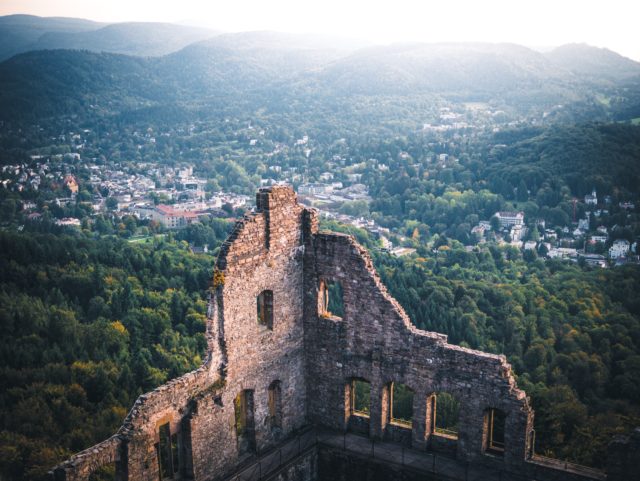 Your Fairy-Tale Starts Here
After spending time in this mystical region, you'll come to understand why it birthed so many mythical stories. From the appealing towns to the manufactured lakes, Germany's Black Forest is full of character and is perfect for all kinds of travellers. So grab your walking boots, venture to this whimsical region and experience your own fairy-tale in Germany!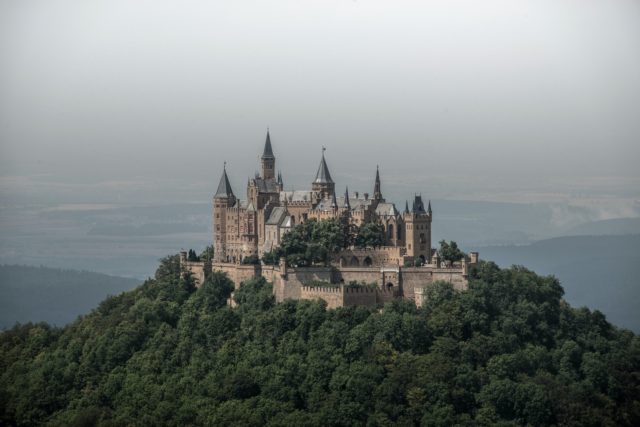 ---
By Skylar Grace