Bologna in northern Italy has been a major urban centre for centuries. Founded by the Etruscans, it's the largest city in the Emilia-Romagna region, and the metropolitan home to a million people, and one of the wealthiest cities in Italy.
The University of Bologna is the oldest in the world (in continual operation), founded in 1088, and attended by Dante – as a result of this institution, the city has a large student population. The city remains an important hub for industry, finance, transport and agriculture and in 2000, Bologna was declared European capital of culture.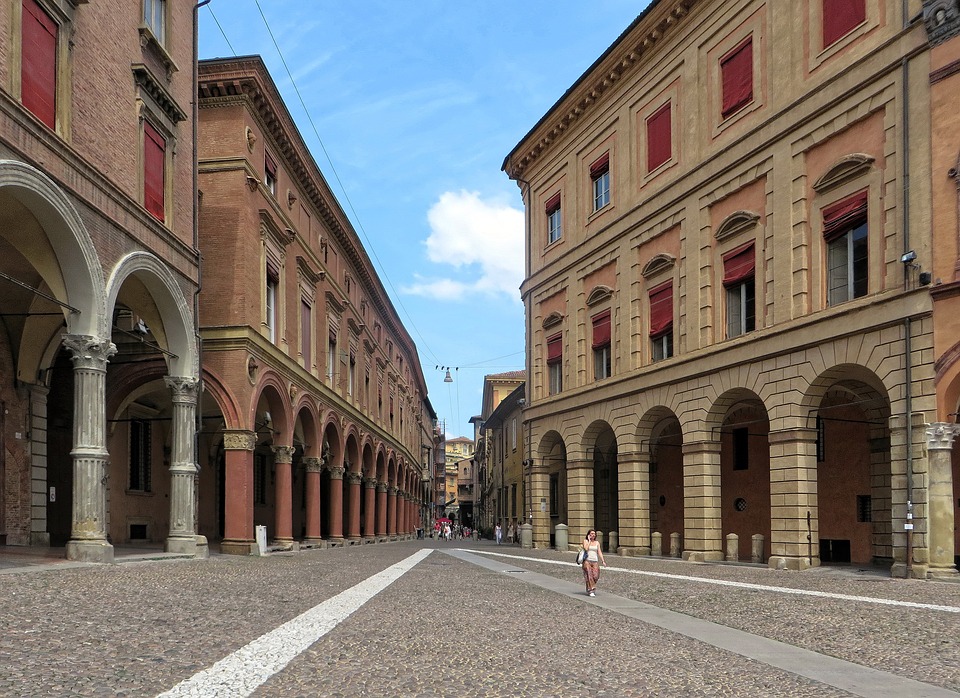 Bologna's historical centre has been carefully restored under a conservation policy which began in the 1970s. Measuring 350 acres, the centre is rich with monuments of medieval, renaissance and baroque examples. Via Emilia, testament to Roman road-building, runs straight through the city and the central streets of the city, now largely pedestrianised, follow the grid-pattern of a Roman settlement.
Bologna was one of the few remaining large-walled cities in Europe until the late 19th century: today, the fortifications that remain date from the 13th century origin, with only the remains of medieval building left and no sign of the original, Roman building.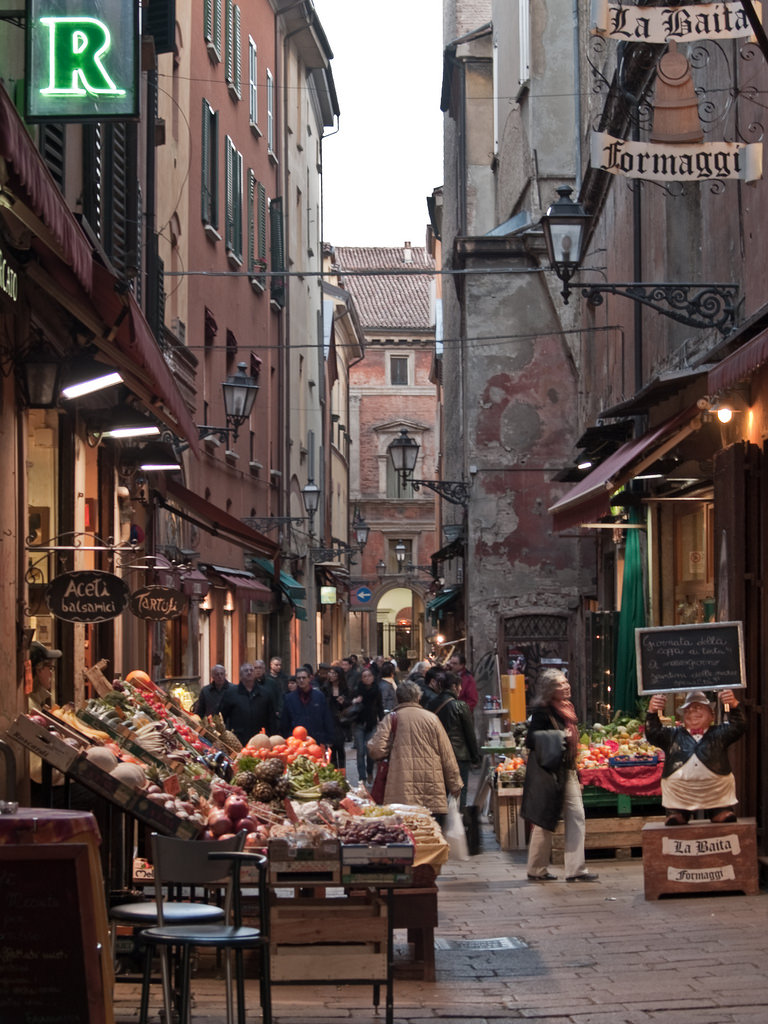 180 medieval defensive towers were built, and of the 20 that remain, the iconic leaning Due Torri (Asinelli and Garisenda) are the most famous. The Torre degli Asinelli is the tallest leaning medieval tower in the world was built between 1109 and 1119, and measures 97.2 metres. It offers an unrivalled panorama of the city, for those prepared to climb the 498 stairs to the top. A 15th century punishment was to be hung in a cage from the outside of the tower. Asinelli's sister tower, Garisenda, was built at least 20 metres higher than its current 48 metres, but when the foundations crumbled and the tower began to lean dangerously, it was cut off, and is known as a chopped tower.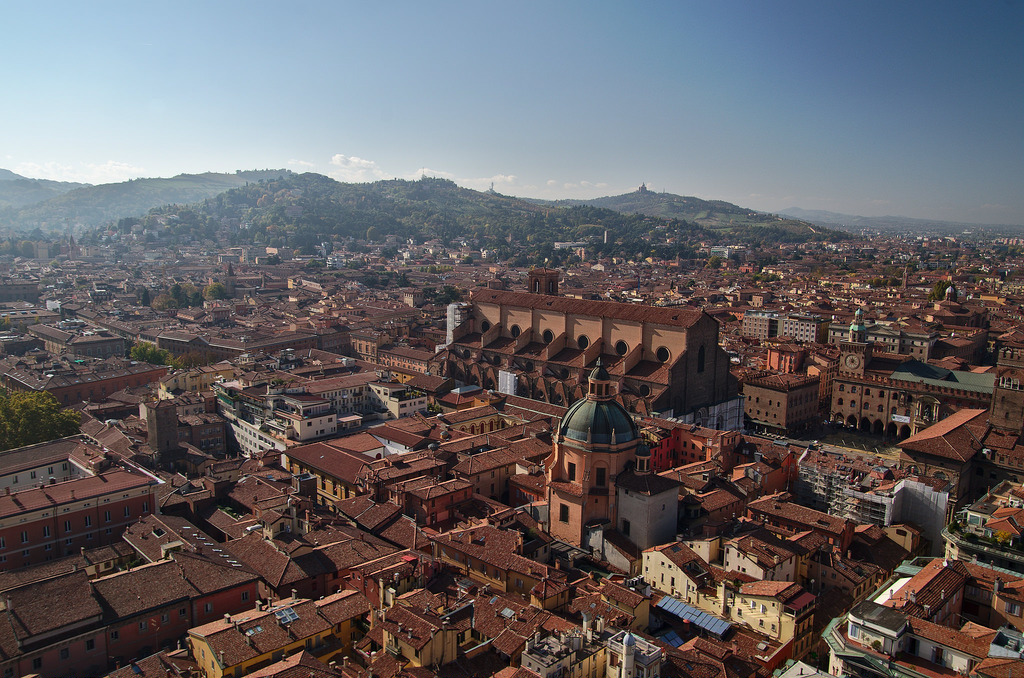 There are 24 miles of elegant porticoes, sheltered walkways that stretch through the city's centre. The longest in the city, and possibly the world, is the Portico di San Luca, four kilometres and 666 vault arcades, one of Bologna's main landmarks. It is home to the annual procession of the Madonna with Child icon, as it is carried to the Bologna Cathedral during the Feast of the Ascension, a tradition that has taken place every year since 1433.
Bologna is of course renowned for its famous meat-based pasta sauce, known as ragu in Italy. To eat it traditionally, it should be served with tagliatelle, not spaghetti, which is considered odd.
Bologna's closest airport is Guglielmo Marconi (Bologna) International Airport and receives regular flights from all British airports.