Being an island nation, the UK has a huge amount of the coastline. So it's not surprising to say that the collection of towns on the coast in this country is quite impressive. Very few are more famous, or more unique, than Brighton in the south.
Sitting on the south coast of England, Brighton offers a fun-filled escape. For a day trip or multiple-day staycation, Brighton has more than enough to offer its visitors of all backgrounds. Weather dependent, this city is a model summer escape in the UK. Filled with amusements, activities, events, shopping, and good food and drink, Brighton is constantly trying to keep you entertained. To start, here are some of the best ways to spend your trip in this dazzling seaside city.
Brighton Royal Pavilion
Nestled right in the centre of Brighton, the Royal Pavilion rather sticks out like a sore thumb. First built as a Royal pleasure palace, this decedent structure blends Regency Era grandeur with an obvious Indian and Chinese design aesthetic.
Imposing white domes cap the palaces high ceilings, with towering support pillars jutting high above the structure, both giving the building an Eastern flare. As a royal palace, the inside decorations match the lavish exteriors also. Theatrical interior design gives the palace a luxurious, almost excessive feel. Elaborate mosaics and paintings follow the entire tour route. Glimmering metal trimmings of gold and silver trace the walls from top to bottom, with priceless ornaments and furniture adding to the splendour on exhibition here. The Prince Regent's collection on display is definitely not to be missed.
You can visit banquet rooms, music rooms, the saloon and reception rooms. You can even take a peak in the bedrooms of former Kings and Queens!
Single and family tours for the pavilion run year round, all at affordable prices. An ideal day out for everyone!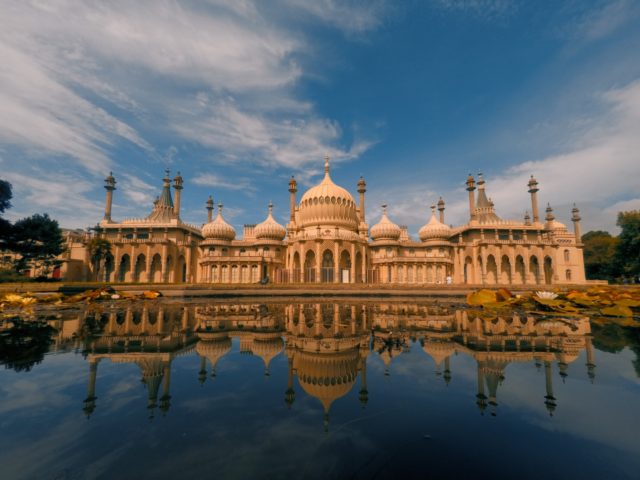 British Airways i360
Though Brighton is a bustling city, it is not particularly built upwards. There were few vantage points to gain a good 360° view of the coast and city itself. This all changed in August 2016.
The British Airways i360 opened as Britain's first "vertical pier". Ride gently to a height of 450ft in the spacious viewing pod. Once up here, enjoy the unobstructed views of Brighton, the South Downs and the trailing coastline. Many Brighton landmarks can all be seen once at this height. You can see rooftop artwork, windfarms in the distance, and follow the coast from Seven Sisters cliff to the Isle of Wight.
Best enjoyed with a glass in hand, the i360 ensures a fully stocked bar awaits you at the height of the experience. The Nyetimber Sky Bar is the South Coasts highest bar. At beach level, the stylish West Beach Bar and Kitchen serves delicious locally-sourced food and drink. All with sea views and a large open terrace in addition.
Tickets for timed appointments, and no-timed appointments, are all available online. Accessible and easy to book!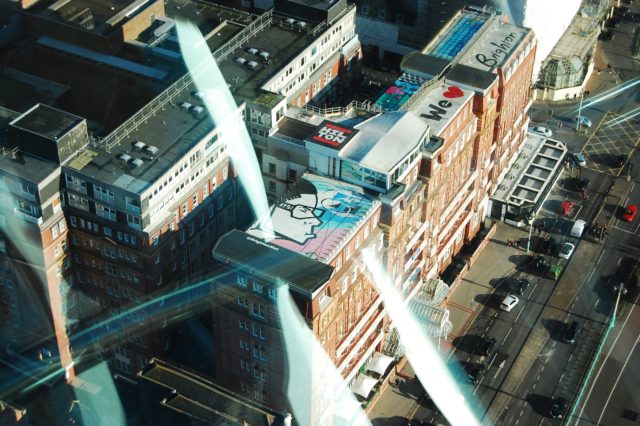 Ghost Walk of The Lanes
In Brighton's most celebrated quarter, The Lanes, a darker side is said to be at work under the pleasant veneer.
Join actor and storyteller Rob Marks for a chilling wander through Brighton's famous Lanes. Visiting 8 supposedly haunted places, the areas tightly packed buildings are on the site of the original fishing settlement of the area. So, history permeates here, and only adds to the likelihood of ancient paranormal activity.
While on the spine-tingling walk, Rob (playing ghost walker Silas) will enlighten you with tales and legends as to why the locations are haunted. If you aren't too distracted by the eerie atmosphere, you can begin to learn about the true Brighton. The Lanes hold some of the best shops and places in the city, so stay alert to your surroundings as well as for spirits!
Single adult tickets cost just £12, but children, family and concessions tickets are also available.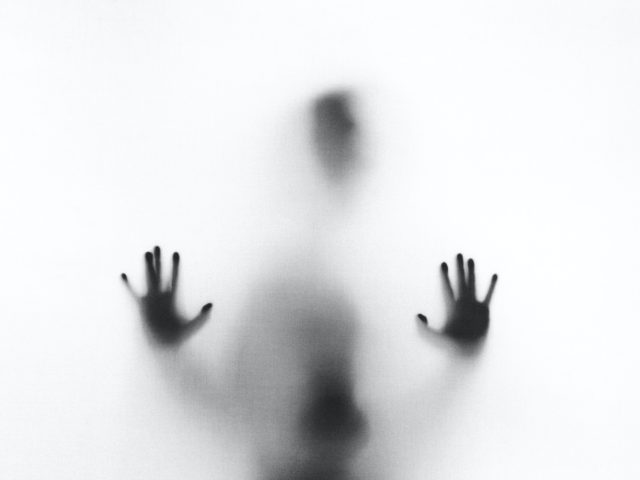 More Places to Visit
Of course the activities and tours which require tickets in Brighton are wonderful, and once-in-a-lifetime. But, what about some of the more casual locations to visit in the area? Well, Brighton has these in abundance…
Brighton Palace Pier – When Brighton gets brought up, one of the first things many of us think of is its Pier. The iconic Brighton Palace Pier is a day-trip in-and-of-itself. Teaming with rides and attractions, the pier has traditional seaside favourites and modern gaming mayhem. The food and drink here also has an air of nostalgia. Fish and chips, hot dogs, crepes and candy floss take visitors back to the yesteryears, the heyday of UK staycations.
Undercliff Walk – For a more peaceful, natural day-out in Brighton, the Undercliff Walk can provide. This 3-mile long uninterrupted walkway is the best way to get up-close and personal with the South Coast. While walking between Brighton and Saltdean, you can visit the many beaches on the way. Swim, relax and enjoy an ice cream on your placid stroll along the walkway.
The Lanes – As previously mentioned, The Lanes are a haven for business and tourists. Put an edge into your shopping experience, and visit some of the peculiar shops lining this ancient section of the city. Crammed with quaint and quirky shops, and offbeat cafes and restaurants, The Lanes are the lifeblood of the cities eccentricity. Find clothes and shoes at Rieker. Or try out a new style at Franco's barbers. Even buy art at Paxton + Glew Gallery. The possibilities here are endless.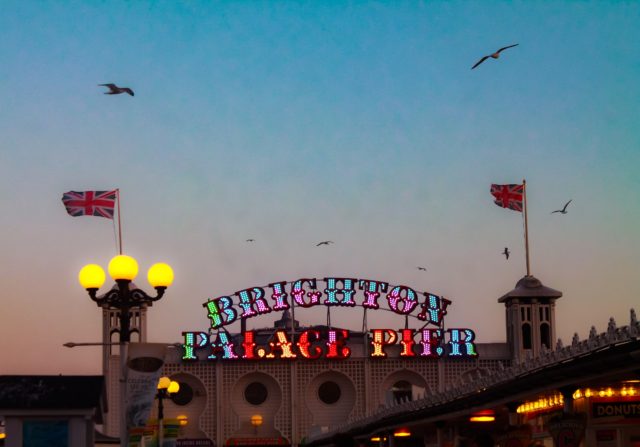 Sports and Adventure On and Off the South Coast
For those who are more adventurous, or are just restless on walking tours, Brighton offers some physical outlets for those in need.
Brighton Beachfront – The playground of fun and activity on the beachfront is an obvious choice for the sportier types. Swimming, sailing, basketball and volleyball are just a handful of the ventures you can take up at this thrill-seeking honey pot.
South Downs – With Brighton being on the South Coast, the South Downs are just a stones throw away. Miles of stunning countryside are right on the city's doorstep. Walking, hiking, camping and cycling opportunities come thick and fast, even just outside of Brighton. So, if country pursuits are more your speed, don't fret! There's enough here for everyone.
Hove Lagoon – Located in Brighton and Hove's other main area, Hove Lagoon provides sheltered waters perfect for those wanting to learn a new watersport. As one of the country's premier watersports centres, Hove Lagoon Watersports boasts tuition for windsurfing, wakeboarding, sailing, kayaking and paddle boarding. Once the calm waters have been conquered, the chance to try out your new skills on open waters can also be provided. After all this physical excursion, a spot of food at the onsite Big Beach Café would not go amiss.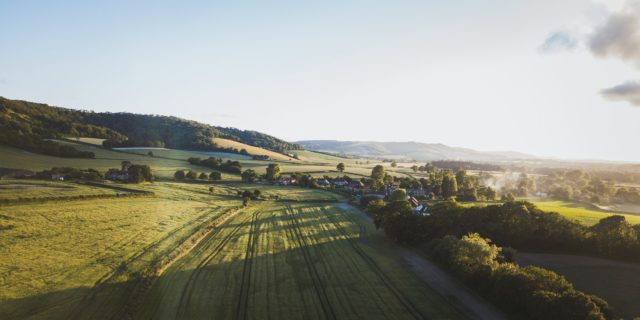 The Sun Shines Bright-on Brighton
Seaside trips in the UK can sometimes become predictable. You'll eat the same food. Do and buy the same things. Even beaches all begin to look alike somehow. Brighton is an exception to this rule. The city of unpredictable adventure, unrivalled beauty, and experimental sensibilities. A beach escape like no other.
Once visiting Brighton, it can be hard to tear yourself away from the warm grip it starts to have on its visitors. When you've visited once, it can be hard not to keep going back for more. A very addictive city. The constant evolution Brighton treads means something new is always opened up, a great excuse to re-visit.
So pack your bags and head south, Brighton beckons!