Searching for some dazzling, memorable places to add to your bucket list? Look no further! Here are eight fantastic places sure to sate your wanderlust. Have your list ready nearby!
---
1. The Amalfi Coast, Italy
You shouldn't need convincing as to why Italy HAS to be on your bucket list. Warm, vivid and the home of amazing foods—what more could you ask for? One location that combines everything Italy is known for is the Amalfi coast! Known locally as Costiera Amalfitana, this dramatic length of coastline is scattered with vineyards, orchards, pastures, and colourful condos built vertically along the cliffs. A key feature of Italy is how its communities often cluster along cliff-faces and the various towns situated along the Amalfi Coastline are no exception. The vibrant terraces blend into the rock face, adding to the natural beauty of the coast and complementing the intense deep-blue waters beneath them.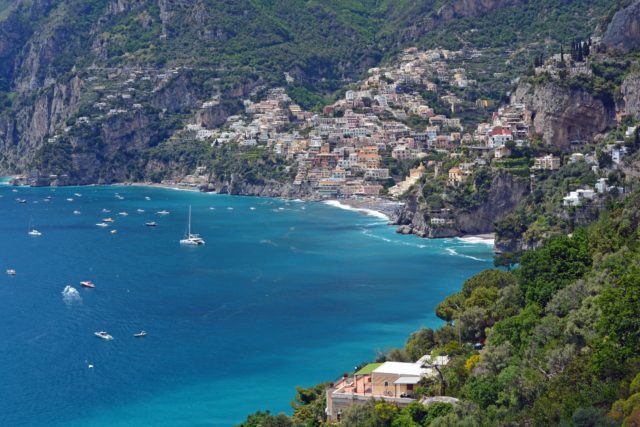 Bucket list suggestions:
Fun Fact:
Production of lemons is in abundance along the coast and as such lemon-themed souvenirs are popular among tourist shops!
2. Fernando De Noronha, Brazil
Are you an animal lover? Then Fernando De Noronha could be the perfect bucket-list destination for you! Named after the largest island among the 21 islands in the area, Fernando De Noronha is situated roughly 350 kilometres off Brazil's northeast coast. A protected national marine park with a diverse and fragile ecosystem, Fernando De Noronha only allows 460 tourists max at any given time. Additionally, if you're planning on visiting here, you'll need to be willing to pay the environmental preservation tax that comes with it! But if you're able to pay the tax and willing to fight for your spot, you'll be rewarded with warm, clear waters and organic, undeveloped beaches.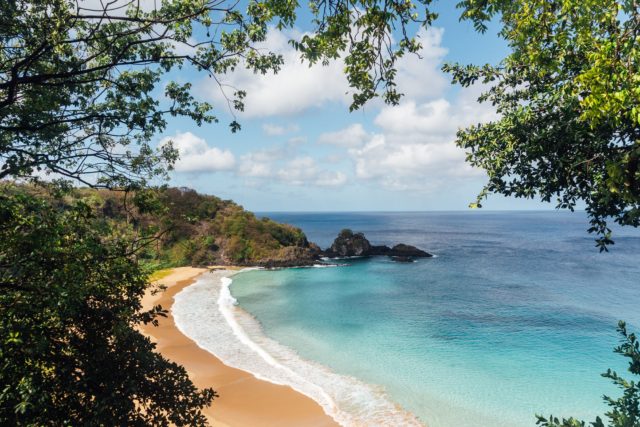 Bucket list suggestions:
Visit one of the fantastic locations for snorkeling and scuba diving
Try kayaking, canoeing, or take a boat tour in the open waters
Go dolphin watching and witness wild dolphins in their natural habitat
Fun Fact:
The bays in Fernando De Noronha are the breeding grounds for many marine animals, including sea turtles, manta rays, dolphins, and sharks!
3. Blue Lagoon, Iceland
The Blue Lagoon is a perfect bucket-list destination for hard-workers that need a well-deserved break! An all-inclusive resort located in a lava field near Grindavík, these milky-blue waters are one of the most visited attractions in Iceland. With its rich-mineral-waters being heated by the geothermal power of the area, the Blue Lagoon is well known for its health benefits and healing properties. Additionally, the silica in the water forms soft white mud which bathers can rub on their skin!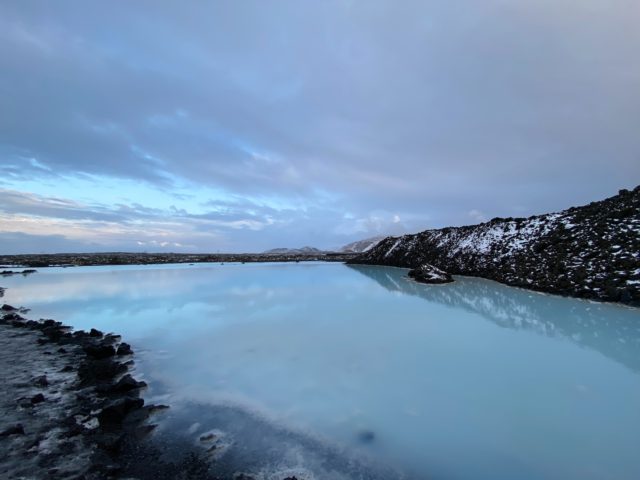 Bucket list suggestions:
Relax and order drinks without leaving the water
Experience in-water massages and beauty treatments
Visit the Gunnuhver Hot Springs in Grindavik
Fun Fact:
The milky-blue colouration is caused by the high silica content of the waters!
4. Giza, Egypt
For those interested in Egypt and its history, you absolutely HAVE to add Giza to your bucket list. Situated on the West bank of the Nile in Cairo, Giza is home to iconic Egyptian monuments, including three large pyramids built as royal mausoleums, as well as the Great Sphinx! Cross the Nile river via Abbas Bridge and spend the day in Cairo city, where a large spice market called "Khan Al-Khalili" takes place. Described as "busy and colourful", the Khan Al-Khalili is a bazaar featuring exotic spices, perfumes and jewelry. If you're hoping to grab a souvenir from Egypt, the Khan Al-Khalili is the place to go!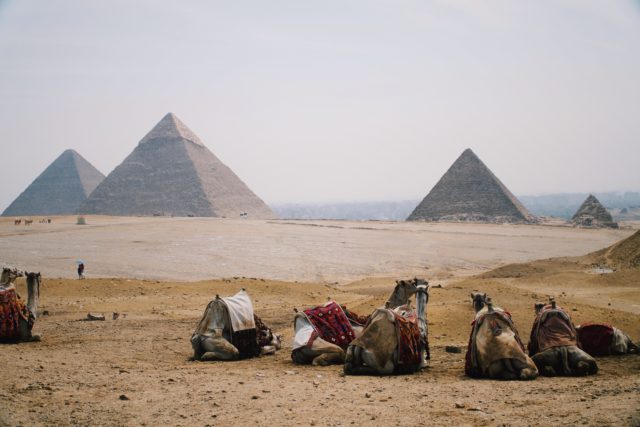 Bucket list suggestions:
Take a tour of the pyramids and get a feel for their grandness
Visit the

Great Sphinx

and take some instagrammable pictures
Travel to Cairo city and take a look around the open-air bazaar
Fun Fact:
The largest of the three pyramids is King Khufu's tomb!
5. Cappadocia, Turkey
Known for its distinctive fairy chimneys and unique landscape formed by volcanic erosion, Cappadocia is a visually stunning destination. If you were to only add one of these locations to your bucket list, make it Cappadocia. What's more, with its instagrammable moments (such as the various hot-air balloon events), Cappadocia is an exceptional location with a rich history of culture. The surrounding caves and underground cities are often used by musicians and party-goers as unique destinations for festivals.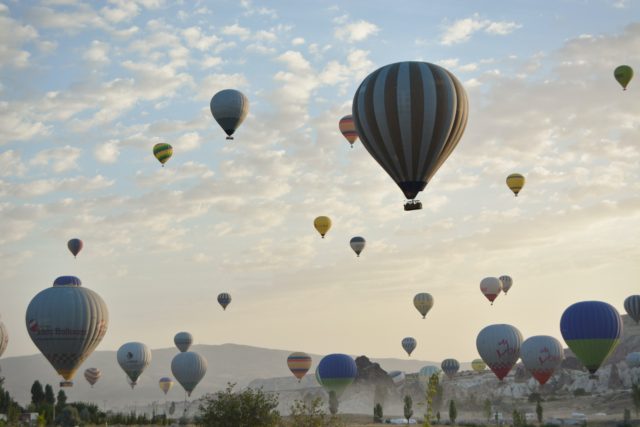 Bucket list suggestions:
Fun Fact:
There are over 600 churches carved into the soft Cappadocian rock. Some dating to medieval times!
6. Kyoto, Japan
If you're looking to experience a new culture, Japan should be high on your bucket list of places to go! And where better to travel to than Kyoto? Representing the traditional culture of Japan, Kyoto is home to many temples, shrines, palaces, and bamboo gardens. Furthermore, with deep ties to Japanese culture and heritage, almost a third of Japan's population visit the city annually! Kyoto's downtown marketplace, Nishiki Market, advertises many of Kyoto's famous goods and foods. A visit to Kyoto is sure to leave an impression on you.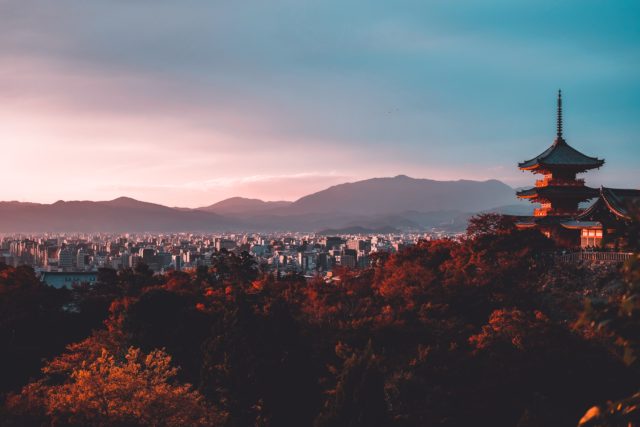 Bucket list suggestions:
Fun Fact:
Kyoto used to be Japan's Capital City, serving as its Capital for over 1000 years!
7. Santorini, Greece
Looking for a more romantic destination? How about THE island of romance: Santorini. Situated roughly 200 kilometres southeast from the Greek mainland in the Aegean Sea, Santorini is a romance capital. With its distinctive white buildings and blue skies, Santorini is known to many as the most visually-interesting of the Greek islands. However, the magic happens at sunset. Named one of the most beautiful place to view the setting sun, grab your partner and watch as the sun sinks behind the deep blue sea, flooding the sky with gold and amber hues. There are many opportunities to witness this amazing moment, including out at sea on a boat!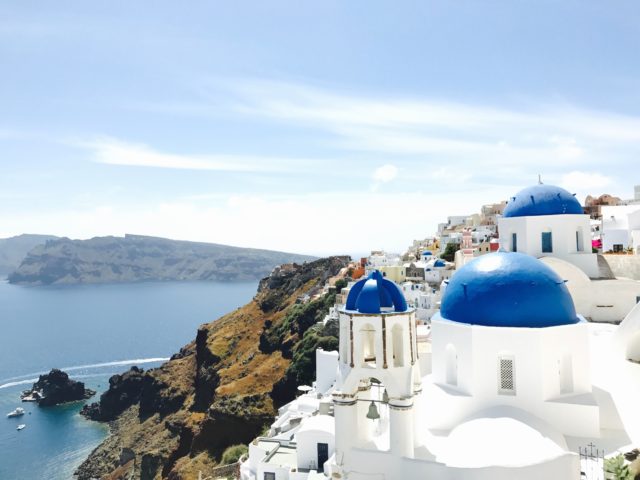 Bucket list suggestions:
 Take a boat tour to the volcano
 Go cliff jumping at Amoudi Bay
 Visit the black-sand beaches of Perivolos
Fun Fact:
Santorini is the site of one of the largest volcanic eruptions in recorded history!
8. Zhangye, China
Fancy seeing a natural masterpiece with your own eyes? Zhangye is the perfect base for those wanting to visit the rainbow hills at Zhangye Danxia National Geological Park. An otherwise laid-back city, Zhangye has some larger-than-life features, including the ancient cliff temples at neighbouring town Matixiang. Nonetheless, for most people the main attraction is the colourful rolling hills of Danxia geopark, a natural formation of multi-coloured ridges that stands out against the green and brown of the surrounding landscape.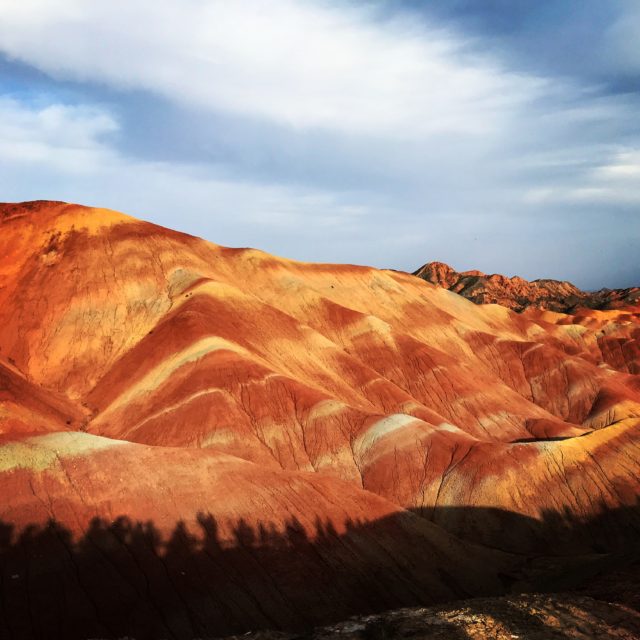 Bucket list suggestions:
Fun Fact:
Danxia translates roughly to "rosy cloud", which is very fitting of the prominent red colouration seen in the hills!
Where will you go?
Indulge your insatiable, wayfaring nature and add any or all of these places to your bucket list—they are sure to captivate and amaze!