Camping has long been a favourite activity for the outdoorsy type of people. And with many health benefits, such as being a digital detox, it's no wonder.
In 2018 the Lake District saw just shy of 20 million tourists visiting the area. Do a quick google search, and you'll find that Ambleside, Low Wray and Windermere are amongst the most popular place names. The region brought in over one million pounds in 2018, and after spending my first camping trip here, I can see why. In this article, you'll discover all of the activities available to you in the Lake District, as well as reading some first-hand experiences!
---
Planning a Lake District Adventure
First-time camping trips, from what I'd been told, seem to go one of two ways. Either you have one of the best experiences of your life and embark on the path of wildlife enthusiast. Or, you end up wet, miserable, cold and swearing that you'll never leave the comfort of your house again. I think you'd agree with me that option number one is the more favourable outcome. So with that in mind, I was eager to make sure my first ever camping trip would be a success. I took my time planning the trip; after all, I wanted to ensure that I wouldn't regret my choices. Extensive research went into the "top UK campsites", but I was ultimately drawn to the grandeur of the Lake District.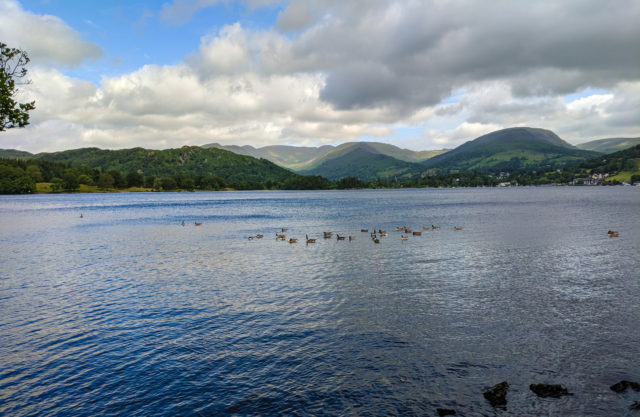 The calm lakes and lush fields stretching toward the horizon at all distances gave the Lake District a freeing but not untamed appearance. Step one, find a gorgeous and relaxed environment, complete. That took me to step two: hope and prayer that one of the campsites had facilities. Veteran campers will probably roll their eyes at me, but I wanted to ease myself into the camping experience as a first-timer. This is why, out of all the options, I settled with Low Wray Campsite.
First Impressions of Low Wray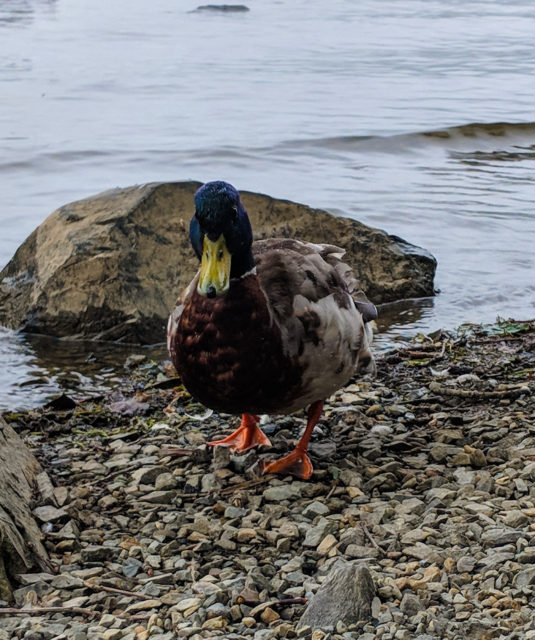 The pebbled shores at Low Wray campsite are gently lapped by the Lake District's most famous lake, Lake Windermere. Being a National Trust Site, the camp has a laid-back, almost beginners atmosphere. So for relaxed campers like me, it was perfect. Even more so was the location of our camping spot that directly overlooked the lake. I felt utterly spoilt!
Aside from the very nosy neighbours that called the lake home, the pitch felt nicely secluded. Lake Windermere is perfect for watersports, and even in the evening, there were still a few people kitted out on the lake in their kayaks. I'm pretty hardcore when it comes to cold water, but I dipped my feet in the lake to test it out anyway. Hardy people may be able to enjoy the lake without a wetsuit, but if you're prone to feeling the cold, you'll definitely need one!
Find shops, cafés and more at Ambleside
The beautiful town of Ambleside is within cycling distance of Low Wray if you're up for a long journey. But I decided to test out my new walking boots and hike there instead. And in all honesty, the three-hour trek was worth it for the gorgeous views. Following the clearly sign-posted walking trail took us over an old stone-arch bridge that sat above a clear stream. On a sunny day, the banks of the river make for a nice picnic location!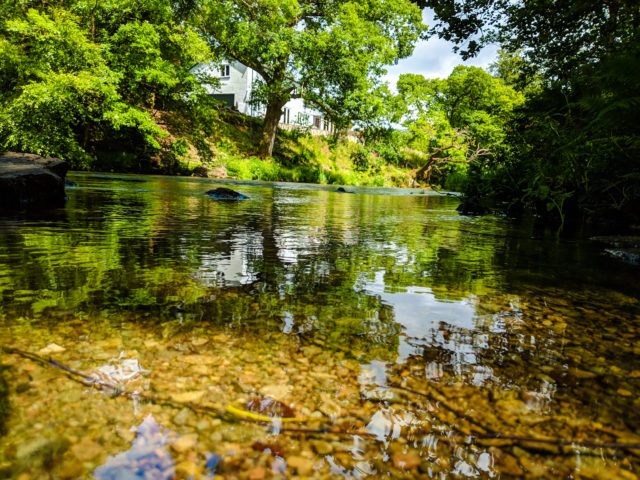 Arriving in Ambleside, we stopped by a local fish and chips shop to enjoy a fresh beverage and some hot food. Dining outside allowed us to really appreciate the town. Plenty of cafés and restaurants lined the street, as well as pubs and traditional sweet shops. Besides the shops, the town had a lovely old-English feel to it, with classic shop fronts and beautiful Victorian-style buildings. Ambleside is the hub of Lake Windermere, so it comes as no surprise that it's one of the starting points for Windermere Lake Cruises, which take you on a tour of the lake.
Discover the Victorian Gothic Wray Castle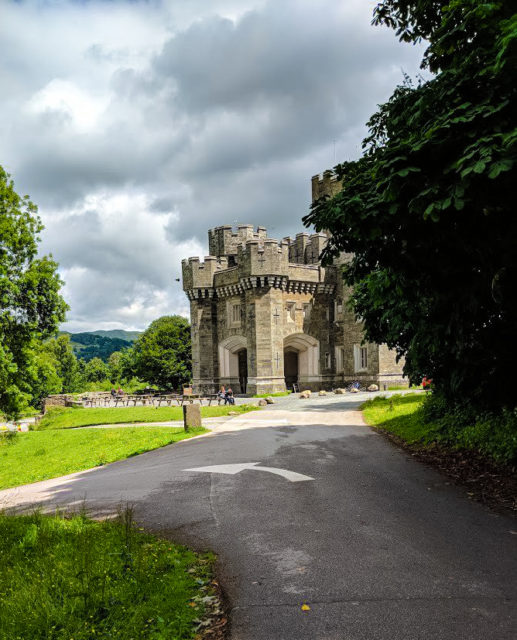 On one of the other days, we decided to try a shorter trip. Nearby the Low Wray campsite is a small but stout castle sat atop a hill that overlooks the surrounding area. Hidden behind treetops along an otherwise plain pathway, if you didn't already know it was there, you'd miss it.
The Castle features an exhibition inside that you have to pay for, but walking around the premises or sitting outside on the wooden benches to take in the views is free. Many of the walks around this side of the lake will take you through the enclosures of farm animals. So if you're planning to bring your dog, make sure to keep it on a short lead. For the most part, though, the animals seemed used to seeing people and were relatively unbothered by our presence. One of the top walking trails has to have been the Windermere West Shore Walk, which showcased some interesting woodland archaeology.
Windermere's Wilderness Activities and Rainy Days
The weather was mostly rainy during our stay, so we spent a few days close to the camp in case it got worse. Staying nearby the campsite was better than expected as there were plenty of easy walks that followed the lake's shoreline. And, when we had a craving for fresh coffee, we'd head back up to Wray Castle's Pop-up Coffee Cabin! It was a pleasant mix of feeling detached from society without losing modern comforts.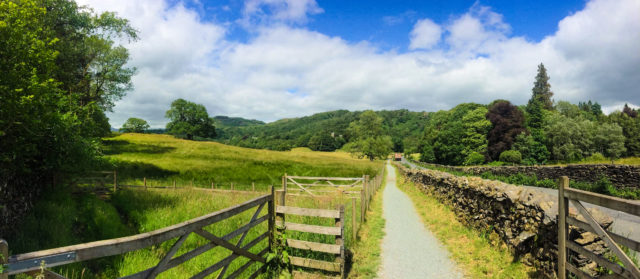 On the sunnier days, however, the views near the campsite were simply breathtaking. Many mornings I'd open our tent to find speckles of sunlight glistening on the surface of the lake. It was almost too inviting! Wild swimming is a common activity on Lake Windermere. However, the waters are often full of boats, so it can be dangerous! For people wanting a safe experience, some places offer guided swims through the length of Lake Windermere.
Detach from Modern Day Stress
It's easy to see why so many artists, writers and poets found their muse in the Lake District. The gorgeous region is a fantastic place to unwind from modern-day stressors and free yourself from technology. Camping allows you to get in touch with yourself and hard reset. On top of these obvious reasons, many of the activities are refreshing and will remind you of simpler times of being young and free again. From beautiful trekking routes to wild swimming and other lake activities, camping in the Lake District is a freeing experience that will leave you feeling refreshed and excited for more. So, unbind yourself and explore the Lake District!
---
By Skylar Grace