The largest continent on Earth, Asia is home to some of the most stunning and divergent landscapes. But when it comes to the best beaches, diving spots and surfing locations, look no further than the Philippines.
Beloved and idolised, this portion of paradise is built up of volcanoes, rice paddies, dazzling rock formations and dreamlike canopies. However, with over 7,000 islands, it can be a little daunting when it comes to deciding which of the islands you'd like to visit. In this article, our goal is to give you a better insight into the sought-after world of the Philippines while covering one of the most popular islands, Cebu. Attracting visitors with its fantastic natural wonders and colourful province capital, Cebu City, this island has it all. So whether you're looking for diving locations and waterfalls or beautiful hiking trails and luxury accommodation, this part of the Philippines is THE place to go.
---
Five Days in Cebu –
Skylines, Highland and Geological Wonders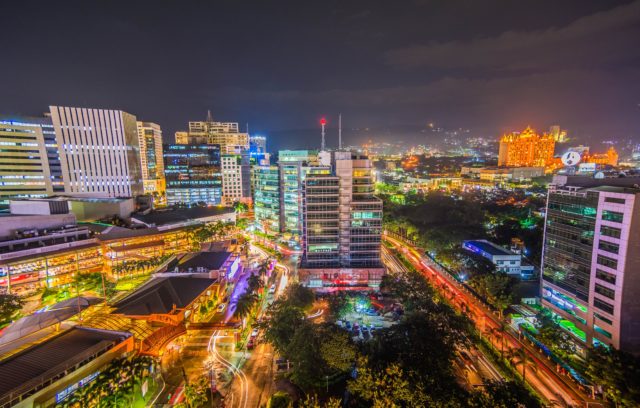 The most densely populated island in the Philippines, Cebu is second only to Luzon when it comes to strategic and economic importance. It's among the most prosperous region in the area and is an exotic tourist magnet. Facts aside, Cebu has one of the most breathtaking landscapes in the world. Countless coves, clean beaches and fantastic trekking locations capture the hearts of tourists annually. Cebu City, the island's capital, is a highly urbanised mega-metropolis backed by mountains and tropical scenery. Combining impressive architecture with colourful culture, it can take up to three days to fully explore and immerse yourself in the city. So, to give yourself time to enjoy everything the island has to offer, we recommend staying in Cebu for a minimum of five days!
Travelling From the UK –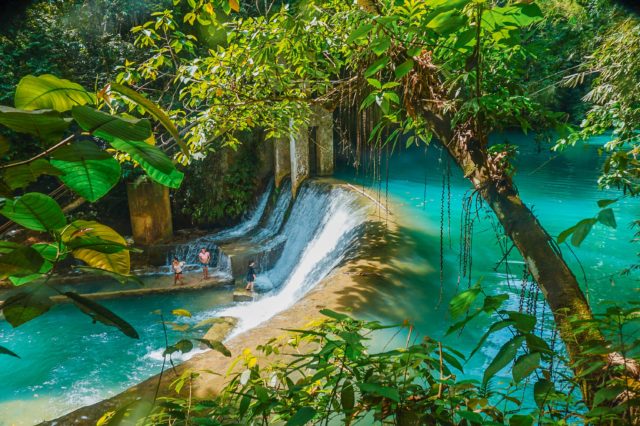 The best way to get to Cebu is by plane; however, there is the alternative option to travel by sea. If you're hoping to fly to Cebu, be ready for an indirect flight. Most flights from London will stop first in Mactan before carrying on to Cebu, but at least you'll have the chance to stretch your legs and refresh! Flights can range anywhere between £300-£800, but there are plenty of options when it comes to reducing prices, such as booking way in advance or looking at cheaper companies.
Where to Stay – 
You'll be spoilt for choice when it comes to places to stay in Cebu, as there are ample resorts, hotels and luxury suites to pick from—hoping to relax after long days of exploring the city? Try one of the many Spa Resorts. Or, if you're hoping for a more energetic stay, there are a few island resorts with waterparks on-site that would be perfect for you! We recommend splitting your journey; spend a few days at a hotel nearby or in Cebu City to enjoy the culture before heading to a quieter beach resort where you can wind down from the hustle and bustle of city life! Hotels and resorts range in price from £20 up to and above £200 depending on the accommodation type. There are a few cheaper options under £20 if you're not fussy about where you stay to reduce the price of your trip, but for the best quality, try to aim at around £30-£50 per night!
Three Days in Cebu City –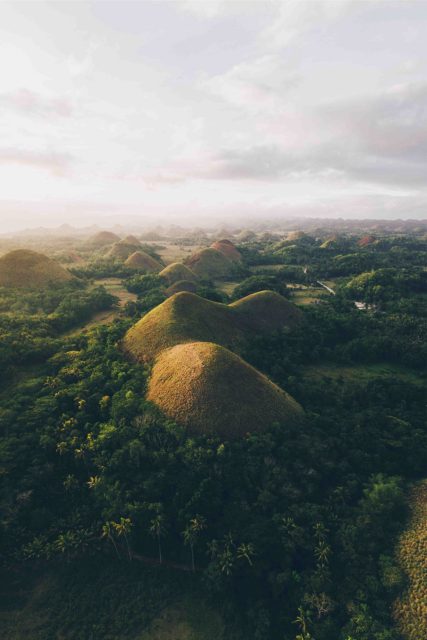 Spend the first half of your trip to Cebu exploring Cebu City, arguably the best part of the trip for city-lovers. Of course, you could take the traditional tour on foot, but why not try a more adrenaline-fuelled method?
At Crown Regency, you'll be able to experience the city from the skies! Strapped into a giant swing, you and a few of your friends can take in the breathtaking views of the city from the air, an alternative – and fun – method of sightseeing!
Highlights in Cebu City include the Philippine Chinese Spiritual Temple, Mango Square Mall and Fuente Osmena. Part of the charm in Cebu City is the diverse range of foods. From Japanese to European delicacies, there are plenty of options when it comes to eating out, and you'll have no trouble finding somewhere to eat!
You can break up your time in the city with a tour of the surrounding area on day two that'll see you hiking the nearby peaks and gliding down natural water-slides with Happy Juanderer Travel!
Two Days on Moalboal Island –
Another popular destination in Cebu is Moalboal. A small but lively island with a craggy coastline and shoreside bars, you can enjoy the end of your holiday to Cebu while overlooking azure waters. Spend your fourth day on a Cebu South Three Waterfalls Tour, a beautiful and serene tour that'll introduce you to the fantastic and awe-inspiring landscape of the island. You'll get to take a dip in the waters or relax on a bamboo raft while tour guides show you the hidden gems of Moalboal! On your final day in Cebu, why not relax at Heavenly Sauna Sparadise? This spa trip is the perfect end to your adventure on these islands and will leave you feeling content, and where better to relax than in the gorgeous scenery of Moalboal?
Alternative Activities – 
Tailoring your holiday to your wants and needs is necessary for making the most out of Cebu and the stunning landscape. That's why we thought we'd spoil you with an extra bit of info on some unmissable activities! Swimming with whale sharks and scuba diving are two trendy ventures among tourists. But if you want to make the most out of the warm and clear waters, you should consider renting out a boat! Boat-hire is easy to find in Cebu, where travelling by sea is the most accessible way to go between islands. If you do decide to hire a boat, make sure to head out towards one of the sand bars near Cebu for an isolated day out among nature. You'll feel your soul come alive!
A Brief Itinerary to Cebu
Well, there you go! A brief and informative itinerary to one of the most adored locations in the Philippines. We hope this article is helpful for your future planning and gave you a little bit more insight into this little utopia. Hopefully, if you weren't already planning to go, you've been convinced to visit! After all, what's better than leaving everything behind to explore a secluded gem encased with enigmatic forests, striking coastline and dazzling seascapes?
If you happen to use this article to help plan your holiday to Cebu, remember to tag us @TravelPocketGuide in your Instagram posts when you get back!
---
By Skylar Grace