Are you looking for some Last Minute Travel Summer Breaks in Great Britain? Look no further! Because honey-coloured buildings, medieval castles, and an impressive landscape of verdant meadows and forests await you in the Cotswolds.
Covering five counties between Oxford and Bristol, the Cotswolds is a gorgeous area of Great Britain that boasts some of the most impressive English architecture. Its lands are wealthy in history, and there is no lack of pubs waiting to serve that genuine English hospitality! The Cotswolds make perfect last minute travel summer breaks, packed with quirky museums and walking trails along stunning pathways.
---
Where to Stay – An Introduction to the Counties
When choosing your holiday stay, you'll have an easy time searching. Charming country inns, romantic cottages, modern apartments, and family B&Bs, the Cotswolds has it all! Perhaps the most challenging part will be deciding where in the Cotswolds you want to visit most. Running through five counties (Warwickshire, Gloucestershire, Wiltshire, Oxfordshire, and Worcestershire), each with its own identity and delights to enjoy, it can be difficult to decide where in the rolling hills of the "wolds" to stay. So, here is a brief rundown of each county to help you decide!
Warwickshire –
Well known for their culinary prowess and literary giants, the people of Warwickshire have a warmth like no other. And, being THE place to go for outdoor adventures, Warwickshire boasts some excellent day trips. Maybe you'll explore the famed waterways by boat or dare to hunt for treasure along the family-friendly pirate trails – there are some great outdoorsy adventures to be had here!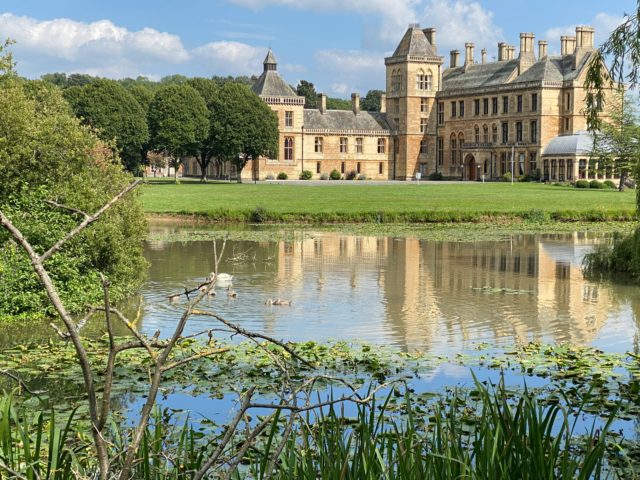 Gloucestershire –
Gloucestershire is well known for its regent lifestyle, close ties to history, amber-hued buildings, elegant spas, and traditional markets. Renowned for their nationally-adored cheeses, there are some entertaining and quirky cheese-based activities to partake in. So wander about the medieval town square, cycle through oak forests or enjoy the annual Double Gloucester cheese rolling; there is endless family fun to have in Gloucestershire!
Wiltshire –
As beautiful as it is diverse, Wiltshire is an artist's dream. Wiltshire may be one of the most visually exciting places in England, if not the whole of Great Britain. Thriving in the creative department, there are bountiful art galleries, theatres, and festivals waiting to inspire you! Set in a landscape of rolling hills, peaceful canals, and old-English architecture, Wiltshire makes for a perfect romantic weekend away.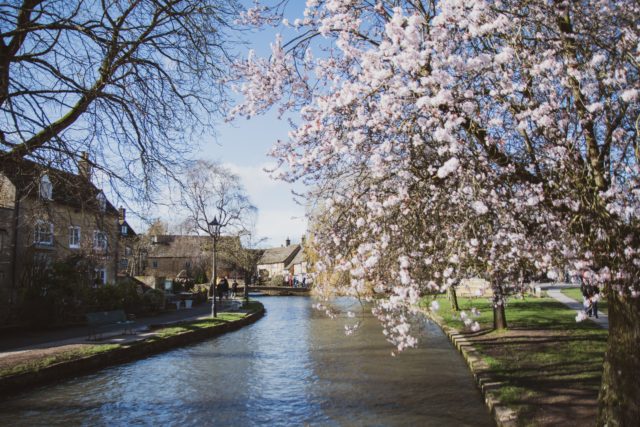 Oxfordshire –
Famous for its academic brilliance, Oxford has an air of illustriousness about it. For activities, you can tour the acclaimed university's astute halls, walk in the past Prime Ministers' footsteps, or visit Bodleian Library, the real-life library from Hogwarts! Indulge your retail therapy in the nearby village Bicester – a designer shopping outlet for a more lavish getaway. Or, engage in some leisurely sightseeing atop one of the many bus tours!
Worcestershire –
The ceremonial, historical, and musical county of Worcestershire is famed for its range of events that run through the year. Jazz festivals, fireworks, art instalments, and farmers' markets all make their way to this bustling county annually! Perhaps the most significant part of Worcestershire is Worcester's Cathedral, famed for its Anglo-Saxon roots, the Royals residing within its tombs, and the catacombs built beneath.
What to Do – Annual Events & Activities in the Cotswolds
Now you've read a bit about each county, you might be wondering what about them makes the area great for late summer breaks. Well, thanks to the diverse and large amount of activities happening throughout the year, there's always a lot going on in the Cotswolds. And it's these annual events that make the area perfect for last minute travel summer breaks! During the late summer in the Cotswolds, fantastic yearly events include many outdoor markets, art trails, ceramic exhibitions, family trails, colonial tours, guided walks, the Giffords circus, multiple workshops, and more. As well as the annual activities, there are some great day-trip opportunities in the Cotswolds, including safaris, petting zoos, and museums. History-fanatics should check out the Broadway Tower, which looks even more impressive as the sun goes down!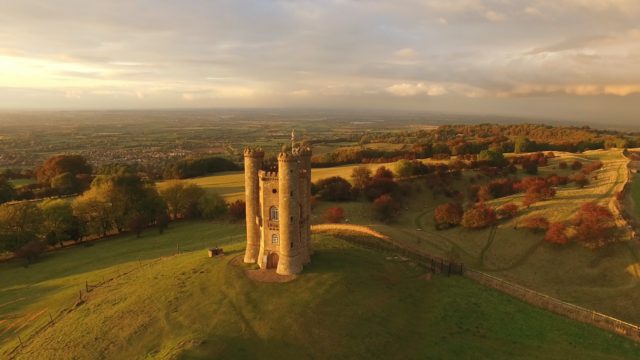 The Perfect Location for Last Minute Travel Summer Breaks
Great Britain has many gems for staycationing, but the Cotswolds might be at the top for last minute travel summer breaks! With tons of events and activities throughout the year in the classic English countryside, there is no place more aesthetically pleasing to spend the end of your summer. So, get planning, and make the most of your summer break; there's not much left!
---
By Skylar Grace