Croatia is the perfect destination whether you are looking for a getaway or a road trip. It has mountains, walled cities, protagonists of the best scenes of Game of Thrones, coves of crystalline waters (without sand, of course) and landscapes that you do not expect. It is a versatile destination for all audiences.
Its cuisine is being recognized worldwide due to the quality of its products and the concept of slow food. It is a relatively cheap destination compared to the rest of Western Europe, which is why we made this travel guide to Croatia based on our own experience touring this country filled with breathtaking beaches and rich history, to see if anyone is encouraged to put it on their first trip to Europe.
REQUIREMENTS TO TRAVEL TO CROATIA AS A TOURIST
Croatia belongs to the European Union but not to the Schengen Area, this means that there will be border immigration control, both when entering or leaving Croatia.
If you are from England or the European Union, you do not need a visa to enter the country, and there is no restriction of minimum stay.
CLIMATE TO TRAVEL AROUND CROATIA
The climate in Croatia is very similar to that of the European Mediterranean countries. From June to September it is summer, it is very hot, and it is the high season, especially on the Mediterranean coast. From December to March it is winter, and low season, it usually snows in some areas of northern Croatia, near Zagreb, or even in the Plitvice National Park. Many hotels remain closed in the winter. In the intermediate seasons, prices are lower, the weather is more pleasant, there are fewer people, and you can enjoy more.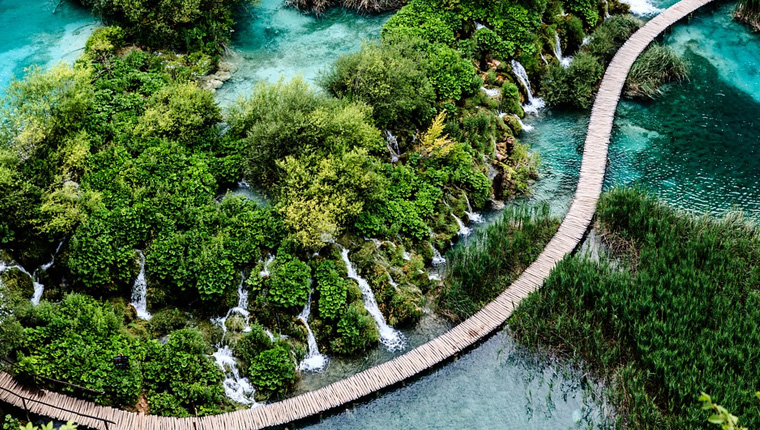 CROATIA CURRENCY
Croatia's currency is the Kuna. The exchange rate for the currency is 1 euro = 7.4 Kuna's, 1 British Pound = 8 Kuna's.
TRANSPORTATION TO TRAVEL IN CROATIA
To move between cities, there are:
Airplanes: Very useful for communicating between north and south in a short time. For example, if your flight is to Zagreb, but you want to visit Dubrovnik, maybe this is the means of transportation that you could use to get around.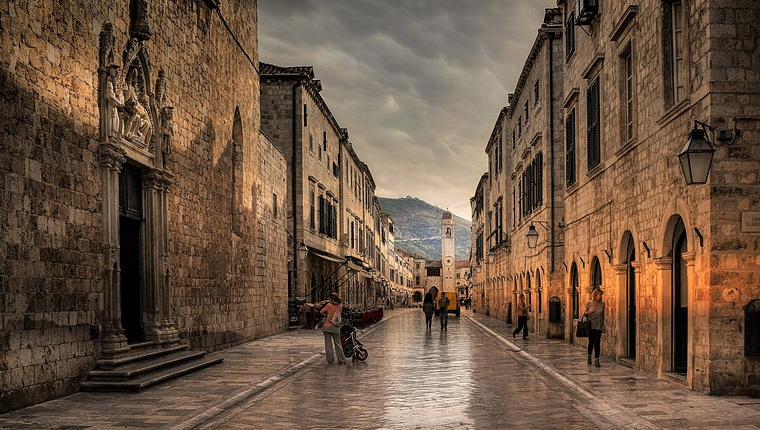 Buses: There are many bus companies, and they are relatively cheap and comfortable. The bus stations in the cities are conveniently located with respect to the city center, that's where those who have private accommodation in their homes will wait for you. The roads are in good condition, and there are many highways.
Ferries: As Croatia mainly has islands, it is normal to travel on ferries that take you anywhere. Jadrolinija is the best-known company, and it is where we cross from Bari in Italy to Dubrovnik in Croatia. During the summer months, there is more frequency and more people traveling, so it would be good to book in advance. In winter, there is not only less frequency, but some routes may also be closed.
CUISINES OF CROATIA
What do you eat in Croatia? Croatia has a mix of gastronomy between the Mediterranean, the Italian (it was under the government of Venice) and the Austro-Hungarian (for having also been under its influence). This is how we can go through fish, succulent dishes of meat stews, to some pasta with truffles of the highest quality, all using olive oil and accompanied by a good wine. Of course, choose what you choose, Croatian cuisine stands out because its seasonal products are fresh and will not disappoint you. They have also embraced the slow food concept, and many chefs are becoming famous.
Some meals you should try on your trip to Croatia are:
Ćevapi: They are skinless sausages (although for me they tasted more like a petit sausage burger) which could be served on the plate or in pita bread. It is usually accompanied by raw onion, tomato slices, and some sauce.
Burek: A classic of all the Balkans, it's like a pie stuffed with meat or vegetables or ricotta. It can be bought in bakeries.
Štrukli: It is a very good cheese lasagna, which is very common in the Zagreb area.
Truffles: In the central and mountainous area of ​​Istria, there is a whole culture of truffles. You can learn how dogs are trained to help in their collection because they grow underground and are not in sight, but because of the smell, dogs find them. Normally, they serve you a pasta dish with a white or black truffle sauce.
Pizza: Okay, Okay, this is an Italian heritage, but the Croatians also make them great.
Fritule: They are small round fritters that are accompanied by some sauce such as caramel, chocolate, or fruit.
Cherry Strudel: A cherry jam cake. You can also try them stuffed with apple.
Krafna: They are round donuts filled with chocolate, custard, or jam. They are very rich for breakfast.
INTERESTING FACTS ABOUT CROATIA
In its language, Croatia is called Republika Hrvatska, which is a word that derives from Persian, so the car patents say HR, for example.
In recent centuries, Croatia has belonged to Venice, the Austro-Hungarian Empire and Yugoslavia. You can see the influence of these governments in their buildings, in food, and in the language.
If you are a Game of Thrones fanatic, there are five locations in Croatia, where the infamous TV series was shot – Lovrinejac Fortress, Lokrum, Minceta Tower, Bokar Fort, and Dubrovnik streets.
Speaking of Dubrovnik, this city and its region are geographically separated from Croatia by a small land space that belongs to Bosnia Herzegovina. So, if you go overland from Split, for example, to Dubrovnik, you will inevitably have to go through this other country.
There are more than 1000 islands, of which almost 50 are permanently inhabited. It also has a heart-shaped island, the island of Galešnjak, and another, the island of Silba, in the Zadar region, free of cars.
The Danube River also passes through Croatia on its journey from Germany to its end in the Black Sea in Romania, which makes it the second-longest river in Europe after the Volga.
The tie originated in the 30-year-old War when the participating Croatian soldiers wore a red scarf on their neck as part of their uniform. They have seen this in the French court, and they loved it, so they have adopted it, and it still remains to this day. There is a tie day in Croatia on October 18.
Marco Polo is Croatian, and his name could be Marc Pol! In fact, you will find several references to this great traveler of the Silk Road since they say he was born there.
Nikola Tesla, the creator of the alternating current system, was born in Croatia (although he is of Serbian origin). Today, his name is on everyone's lips thanks to the advancement of electric vehicles. In Croatia, he has a small monument and a street in the center in his honor.
In Pazin, Jules Verne's day is celebrated in June since there is an abyss there with an underground river in which the author got the inspiration to write the novel Mathias Sandorf.
In Zadar, they have a sea organ that when the waves hit it emits a musical sound.
Also in Istria is Hum, the smallest town in the world with 20 inhabitants according to the Guinness book.