One of Croatia's most renowned locations is Krka National Park. Its cascading waters and pristine pools provide tourists with a tantalising backdrop to relax and explore Croatia's lush vegetation and nature.
Plitvice Lakes and Krka National Park are one of the most photographed natural waterfall collections on the planet and it isn't difficult to see why. Hundreds of spectacular waterfalls plunge into the emerald-green pools making it appear as something from a fairy tale; it is one of the most serene natural wonders of the world.
It is located along the Krka River in southern Croatia and is known for its seven immaculate waterfalls and features. To the south, the Skradinski Buk waterfall is bordered by multiple traditional watermills. To the north, there is a nature trail which passes along Roški Slap and the Krka Monastery which was built above the ancient Roman catacombs.
The lakes, waterfalls, and caves are completely fascinating due to being formed from calcium carbonate which only grows a tiny 1cm each year – this gives you an idea of how long these natural formations have been around for. At Krka National Park you will discover over 860 species of beautiful flora as well as many endangered and rare species of fauna.
Getting to Krka National Park
Many people who visit Krka National Park often come from Split, a popular city in Croatia which is located not too far from the park. From Split, you can grab yourself a daily bus from the bus station or the airport which will take you to Sibenick which will take you approximately an hour and 40 minutes. You can then hop on a bus from Sibenick to Skradin, a town located just outside of Krka National Park.
Regardless of where you're arriving from in Croatia, your best bet of seeing the park is by making your way to Sibenick and then Skradin; from Skradin you can embark on a fantastic ferry excursion of the park if you want to!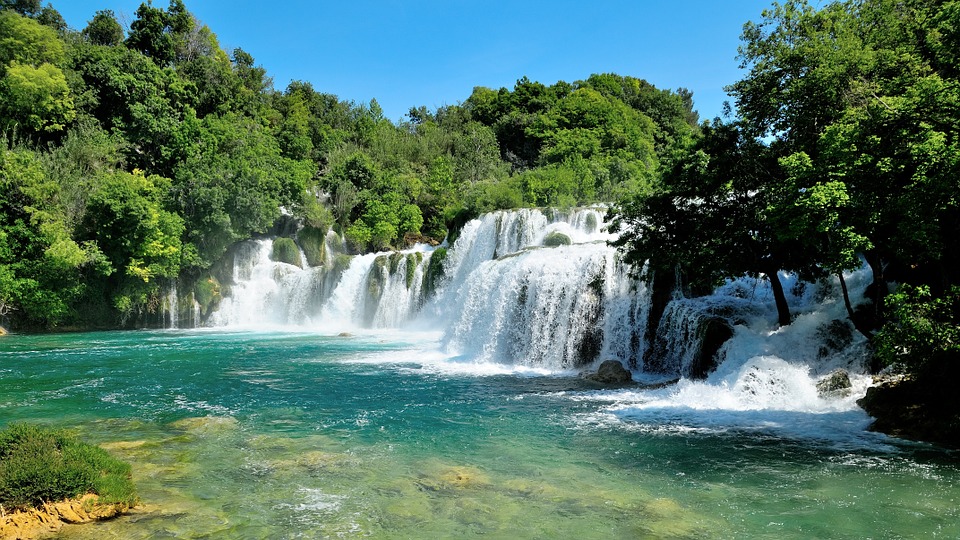 Tips and Advice 
Whilst Krka National Park won't disappoint, there are a few things you should be aware of before visiting this beautiful sight:
If you're looking to do a day tour, you should research the best companies ahead of your scheduled date to visit. Alternatively, there are multiple tour companies in Split who are reliable and you can discuss prices with people face-to-face.
Electronics and water are not a good combination. You'll want to keep your belongings in your sight at all times so we recommend purchasing a waterproof bag and phone case to protect your belongings.
Krka National Park is much larger than expected and combined with travelling, you will need a whole day to truly experience the best of this magical Croatian paradise.