Each year, in the run-up to the festive season, the German city of Hamburg wraps itself with decorations begins to celebrate Christmas. It's a winter wonderland where the season of goodwill is as ever-present as the Glühwein. December, January and February are the coldest months, but there is plenty of traditional German fare to keep you warm as you explore the city.
The most popular Christmas Market in Hamburg is Weihnachtsmarkt, set against the Rathaus (City Hall), and filled with stalls set in themed alleyways, according to the products or services they offer. There is the Spielzeuggasse, set to enchant children, and the Handwerkgasse, where artisans and traders offer traditional gifts and decorations, including wooden toys. The Naschgasse is where the confectionery may be found: gingerbread, sweets and cakes, and even see a confectioner at work.
The beautiful Weisser Zauber Christmas Market is set on the promenade of the enclosed Alster Lake, at Jungfernsteig, adorned with a beautiful tree and resplendent in its reflections. It can get chilly here, due to its openness and proximity to the water, but it's a treasure trove of gifts and crafts, as well as offering traditional food and drink.
In the centre of the city, is a winter forest, Winterwald, at once incongruous and perfect in the heart of the city's retail area at Gerhart-Hauptmann-Platz. It's smaller than Weihnachtsmarkt and Weisser Zauber, but relaxed and cosy for it.
Wurst, the German sausage, comes in many regional forms, but whichever flavour is delicious served simply in a roll. Load your wurst with your choice of gherkins, sauerkraut or potato salad, add sauces, and enjoy, or opt for a Currywurst – sausage sliced and served with a curry sauce. Bratkartoffeln, pan-fried potato slices, or chips can be treated to the same toppings.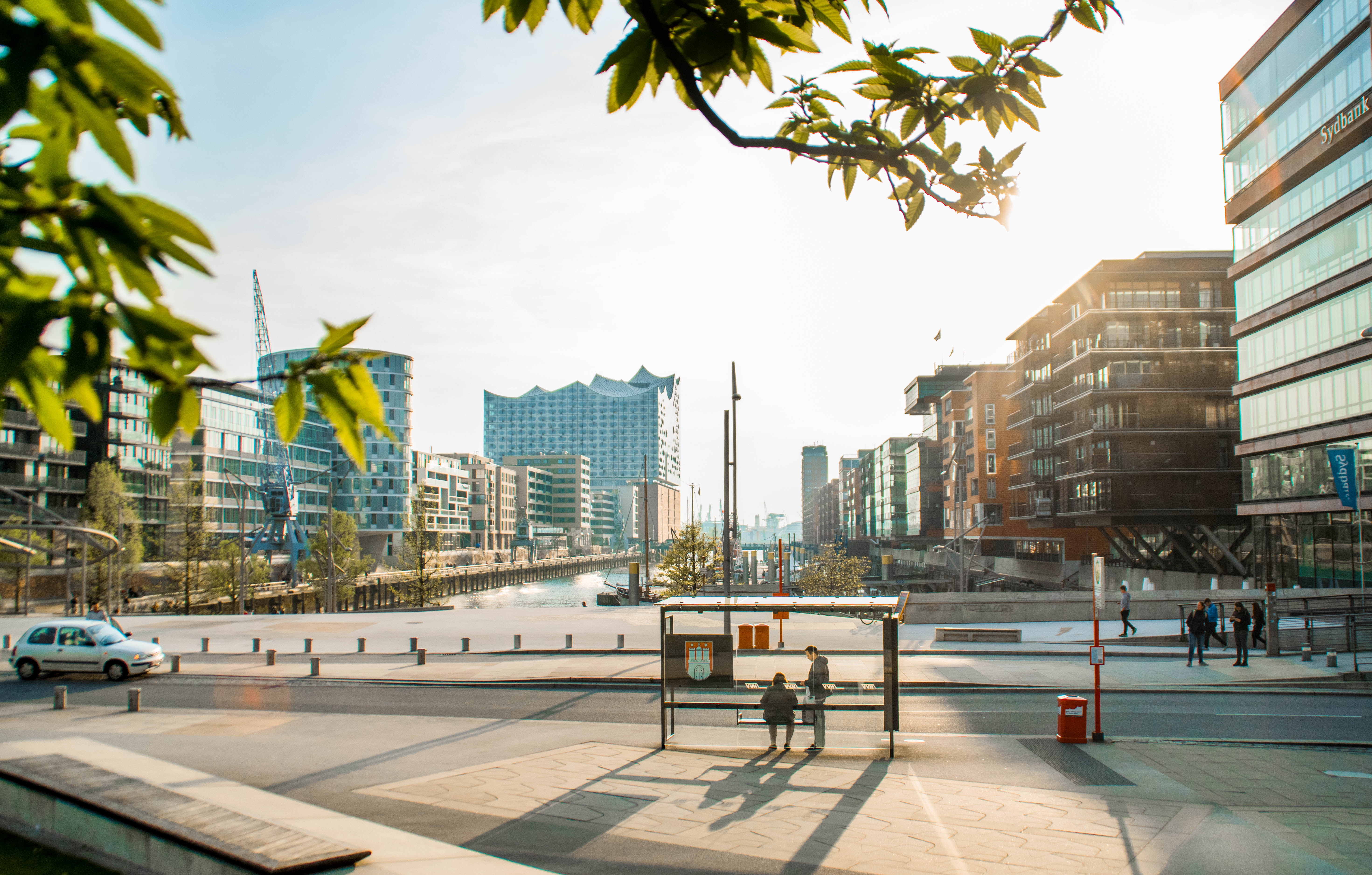 Stollen is a culinary tradition from the early 14th century, in which the shape and size of a Stollen is to remind people of the baby Jesus, wrapped in a white blanket. There are many varieties available, including champagne, and even a red wine Stollen, but the basic ingredients include butter, rum-soaked raisins, citrus peel and fresh yeast. German families enjoy Stollen throughout Advent and Christmas.
Lebkucken is a German baked product not unlike gingerbread. Invented in the 13th century, it's also known as honey or pepper cake. Aniseed, coriander, cloves, ginger, cardamom and allspice combine to create a spicy smell and taste. It's often displayed in highly-decorative packaging, and individual pieces may be coated in dark chocolate, or glazed.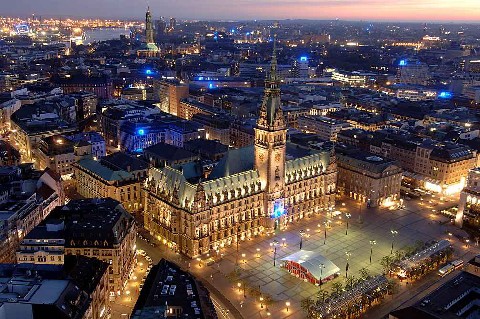 The Glühwein stalls in Hamburg are among the most popular at any Christmas market, for socialising and their warming drinks. Glühwein is very similar to mulled wine but some varieties come with a kick of rum or other liqueur. You could try the Feuerzangenbowle, a red wine-based drink with a sugar lump suspended over it. The sugar is soaked in rum and set alight, allowing the sugar to caramelise and flavour the wine. Kaffee (coffee) and hot chocolate are also available, with optional cream and liqueur, and most of these drinks are served in Christmas-branded mugs. If you don't wish to buy your own, they can be "hired" for a few Euro's deposit.