Vietnam is a beautiful East-Asian country that's been experiencing increased tourism in recent years – seeing a growth rate of as much as 20% year-on-year pre-pandemic, and on track to welcome 1 million UK visitors each year. It is no surprise that tourism figures are climbing, with Vietnam's cultural and culinary heritage finding new audiences around the world. Its culture combines with its impressive geography and incredible beaches to make for an unforgettable holiday experience.
Put simply: if you're stumped for a destination when it comes to your next adventure holiday, you should consider looking no further than Vietnam for your global travel plans. Here's some more information about the country, from food and culture to specific locations you could check out, as well as how to get around while you're there. Happy travels!
Culture
Vietnam is an utterly multicultural city. It is a melting-pot of influence and inspiration from its fellow East Asian countries, while French colonies introduced Western elements from as early as the 17th century – making for a unique experience in the subcontinent. Its architecture is distinctly East-Asian, and sino-spheric influences can also be found in traditional art forms such as theatre and water puppetry.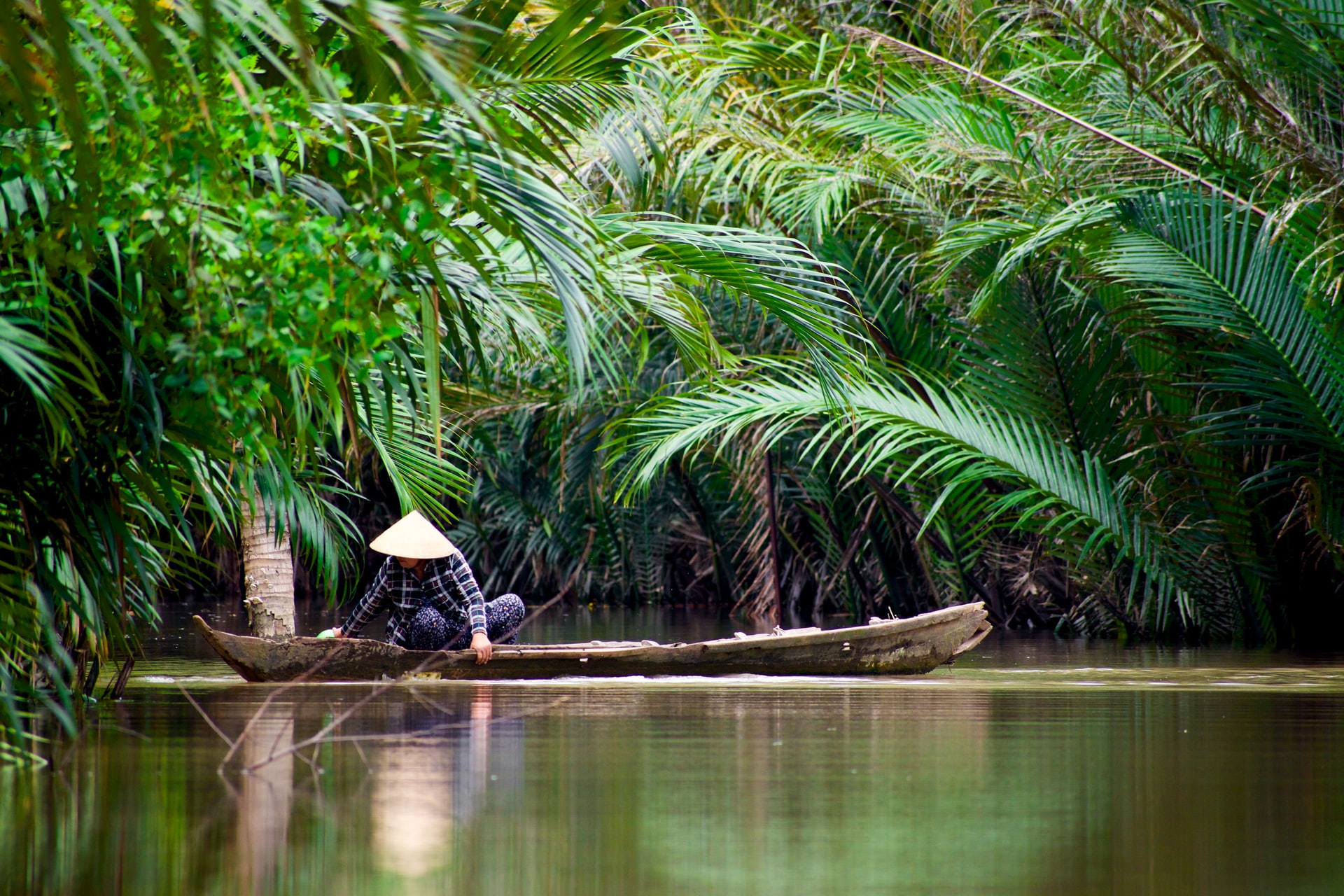 Food
Vietnam is a country with a storied history and rich cultural heritage, but perhaps its biggest cultural export to the West has been its cuisine. Vietnamese cuisine is bold and vibrant, borrowing heavily from bordering Asian countries while also taking influence from the West – in the form of French ingredients and Eastern European recipes.
The single most famous Vietnamese dish is pho, a versatile rice noodle soup dish eaten throughout the day in Vietnam, and which has taken the West by storm in recent years. Pho has been attributed to both Chinese and French influence, with some suggesting that pho was inspired by French beef stew or 'pot-au-feu'.
Another major French influence can be found in banh mi, a popular street food choice that combines French baguettes with spicy, herbaceous Vietnamese meat fillings. Of course, Vietnam's food story doesn't stop there – but a cursory wander through one of Vietnam's many bustling street food markets will introduce you to a glut of delicious sights and sounds.
Getting Around
Vietnam is a sprawling country with diverse regions and locations to visit, and stunning geography to encounter along the way. Getting from A to B in Vietnam can be done in a number of equally thrilling ways, from domestic flights across the country to leisurely slow trains that snake up to the country's north. Public transport options also include buses, of which there are sleeper routes for you to make your way from place to place overnight – which could also save you accommodation costs while you travel.
Of course, for complete control over where you go and when – and for a quintessential experience in navigating cities and towns – you can do little wrong in hiring a motorcycle. Motorbikes are one of the most popular forms of private travel in Vietnam, and exploring its roads on two wheels only natural.
Where Best to Visit
One of the biggest hurdles to planning your Vietnam adventure holiday presents itself in narrowing down your options. The possibilities are endless when it comes to locations and travel routes, but the following places are particularly arresting destinations you should consider:
Hanoi
Hanoi is Vietnam's capital; a bustling city in the Red River Delta, built around the tight, busy market streets of the Old Quarter.
Ha Long Bay
Ha Long Bay is a coastal site comprising well over 1000 island rock formations, themselves peeking out of vibrant waters and covered in foliage. This is a beautiful place to tour by boat.
Sa Pa
Sa Pa is a mountain village and agricultural community, that looms over rice fields and is itself overlooked by the Phang Xi Pang mountain. This is a place for the active adventurers, with hiking routes that can take days to complete.