Florida is one of the US' most popular tourist destinations. With its countless amusement parks, pristine beaches, and famous everglades, there's no wonder! People flock from all over the world to enjoy everything the 'Sunshine State' has to offer. However, few people look past the major tourist destinations, to find Dry Tortugas National Park. Made up of seven small islands, the Park is one of the worlds most unique eco-attractions. The shallow water in the area means marine life flourishes close to human habitation. Because of this, snorkelling in Dry Tortugas is out of this world. So if you find yourself in Southern Florida, this may be the perfect day trip for you.
Here's why snorkelling in Dry Tortugas National Park will be a day trip to remember…
---
Getting There
Before leaving for your adventure, ensure you've packed everything you'll need. Cool comfortable clothes, swimming costume/trunks, sun cream, and a change of dry clothes are all ideal to bring along with you. Once this is sorted, it's time to begin the excursion.
Reaching the National Park shouldn't be too much of a challenge. In fact, the boat trip is enjoyable thanks to stunning clear waters and sub-tropical scenery. Plus, day trips cost only $190 for adults, with countless benefits and perks included.
The Yankee Freedom Ferry runs daily from Key West Bight, with check-in beginning at 7:00am. Once aboard, you'll be on your way by 8:00am. While boating across the water, taking some time to soak in the relaxed vibes gives the trip a chilled out and calming atmosphere, as you peer into the glassy waters. Depending on the weather, you should arrive at Fort Jefferson in Dry Tortugas National Park at around 10:15am.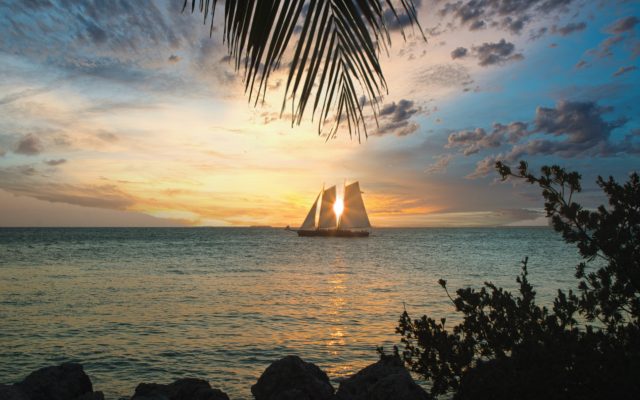 Now You're There
Upon arrival, you'll notice a dark building jutting from the turquoise sea, almost like a castle with a moat. This is Fort Jefferson, an old military fort, seemingly in the middle of nowhere. If desired, complimentary tour tickets are provided with the ferry trip, so you can get up close and personal with history.
Listen to captivating stories of the islands, as you imagine the remote life that must have been led here. Tales of heroism, tragedy, disease, and victory add texture to your trip, giving the building some context to explore further.
Massive gunpoint's and thick walls cement the idea of defence around the area, truly emphasising the feeling of being at the edge of the world…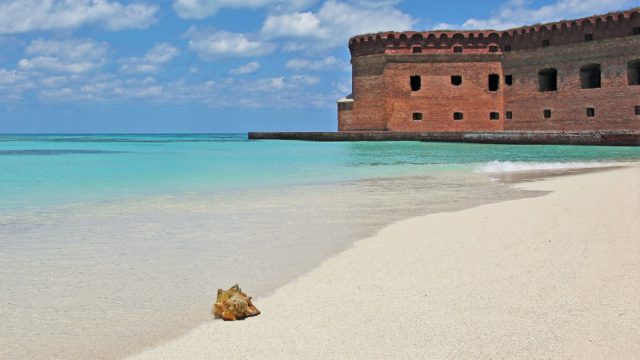 Snorkelling
After your tour, and a spot of lunch, it's time for snorkelling in Dry Tortuga. The friendly crew of the Yankee Freedom will provide snorkel, fins, and a mask, to ensure you see Dry Tortugas National Park in all its glory on your day trip.
Just next to Fort Jefferson are several designated snorkelling spots, specifically picked out for their prime natural wonder. One of the most popular of these being just 75 feet from the western moat wall edge. This would be a great place to start your underwater adventure.
Diversity is the byword when it comes to the nature in these waters. Vibrant and large coral heads, darting tropical fish and countless other species call Dry Tortugas National Park home. If you look closely, you may even spot the old South Coaling Dock ruins, a great exploration spot for more experienced snorkelers.
Snorkelling in Dry Tortugas can feel like you're Alice in Wonderland if you're a beginner. As fish of all sizes and colour amass around you, the waters seem to buzz with life, creating an otherworldly feeling. Though, it isn't this kind of marine life most people come here to see.
Turtles populate the seas all around Florida, with many beaches being breeding grounds for these elusive creatures. Dry Tortugas is no exception. In fact, Tortugas literally means turtles in Spanish! Loggerhead, Hawksbill, and Green turtles can all be spotted while snorkelling. You can even sometimes see them on the boat trip there! Underwater camera's give a great opportunity to capture a memory of them forever…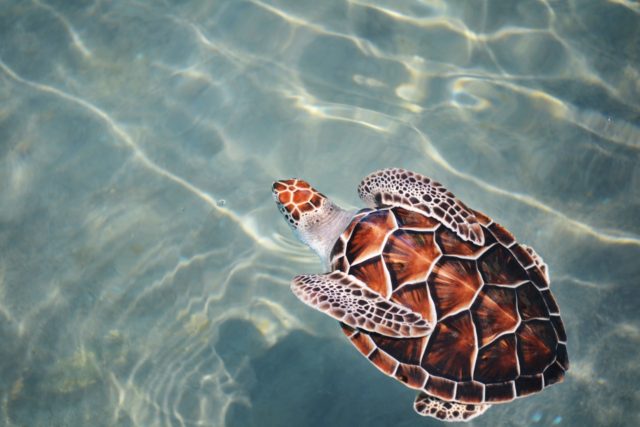 Heading Home…
At around 3:00pm, the time will come to depart Dry Tortugas National Park. After just a short day trip, it can be very hard to tear yourself away. The idyllic islands are mesmerising, feeling almost like paradise. Snorkelling in Dry Tortugas introduced you to its captivating inhabitants, furthering your connection to the location.
Although small, and less built up than other Florida tourist hotspots, Dry Tortugas certainly leaves its mark. Visiting here on a day trip is a great way to unwind. Florida can be a busy, sometimes hectic holiday. So breaking this up with a serene escape could be just what you're needing.
Take a load off, and set out on your journey to paradise…