As we've seen recently, this time of year seems to take the UK's unreliable weather

to the extreme.

Which is why rainy day travel spots are all the more important. If you find yourself in or around Cornwall, an Eden Project day trip could be just what you're looking for. Surround yourself in nature, without getting soaking wet. Here's what to expect from this botanical wonder…
---
What is the Eden Project?
In the late 90's, talks were held to discuss an idea. One which would see a deep and barren clay pit transform into a sustainable haven for plants. Colossal covered biomes great for rainy day travel filled with exotic species. Many rarely seen outside their natural habitat, are a feast for the senses. The complex also features many displays and exhibitions, all dedicated to conservation and sustainability. Plenty to see and do for your Eden Project day trip!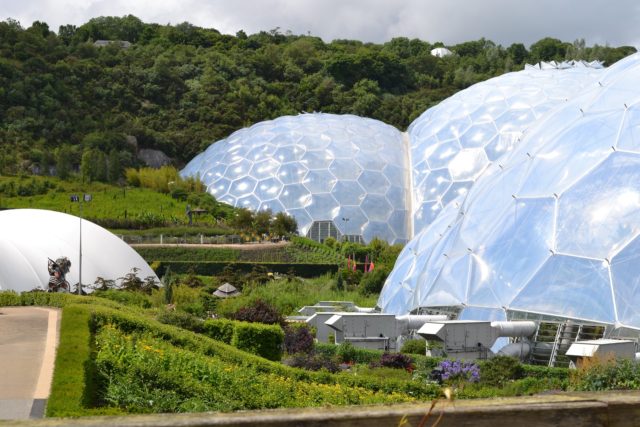 What can you do at the Eden Project?
Whether you're looking for a serene escape back into nature, or an Eden project day trip packed with excitement. They have you covered. Their Invisible Worlds exhibit is perfect for a gentle stroll, all while contemplating the invisible forces that affect the world around us. Other year-round exhibitions and art displays are engaging and highly interesting. Ideal for rainy day travel. Visit 'The Core' to experience their architectural wonder in-person. Inspired by a sunflower, the structure shows off sustainable construction at its finest.
For those with more adventurous tastes, no worries! The site has something for you too. Take a ride on England's fastest zip line, courtesy of the Hangloose company. For more hair-raising activities, their aerial trekking course, giant swing, base-jumping, and leap of faith drop will keep you occupied. Though not run by The Eden Project itself, Hangloose operates onsite and can be accessed easily.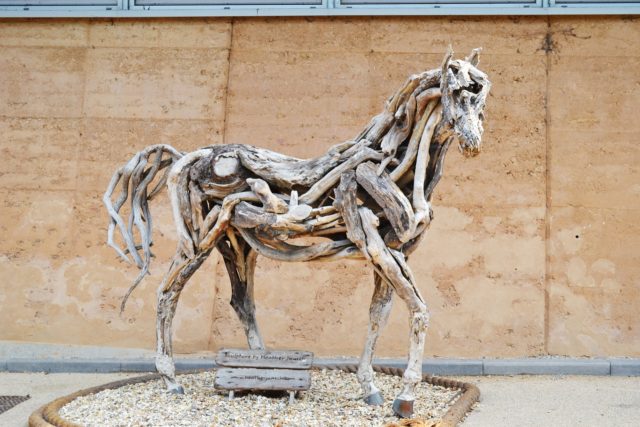 The Biomes
The Eden Project conserves two distinct habitats in their biomes. Both of which are packed with unique species. You'll feel as if you've ventured into a different world upon entering.
Mediterranean Biome – Here, California, South Africa, Western Australia and the Mediterranean are combined to form a striking sub-tropical oasis. With herby aromas, vibrant shrubbery, and gnarled olive trees. Explore the life in warmer climes. Cotton, chilli pepper, citron and grapes can all be found here.
Rainforest Biome – From the semi-arid rock landscapes, to the balmy expanses of the forest floor. Their rainforest biome displays the best of what South-East Asia, West Africa and South America has to offer. Rubber tree groves and sugar cane swathes can be seen from above and below here. A canopy bridge and roaring waterfall all add to the immersive Eden Project day trip. Keep an eye out for the roul-roul partridges scampering through the undergrowth!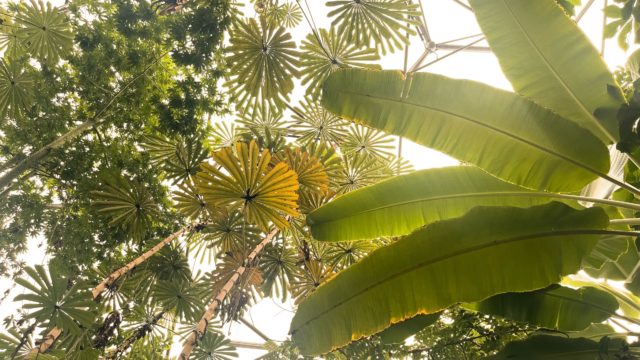 Are you getting a little peckish on your Eden project day trip? Once again, they have your back! The Biome Kitchen and Little Lunchbox are sure to provide. For a less heavy option, sweet treats and coffee are yours to grab from the Eden Coffee House.
Tickets to visit The Eden Project are available online. Adult admission is £29.50. With concessions and other options also available. Not including Hangloose activities.
---
This little pocket of Eden in Cornwall beckons visitors from far and wide. Don't miss out on seeing this marvellous spectacle in person. When will you get the chance to see such a unique project again? Find your rainy day travel saviour with The Eden Project.