After the last year and half, we are all craving a break from mundanity. Boredom has been one of the most difficult things to cope with during the COVID-19 pandemic. A real need for thrill-seeking has begun to take over some people. Now that the UK is beginning to get back to normal, and is slowly reopening events and services, a tangible sense of excitement is regaining momentum. Most activities, particularly outdoor ones, are back in working order.
With the diverse landscape of the UK lending itself perfectly, so many opportunities to get your heart racing are now back up and running. So why not satisfy these cravings for exhilaration? Take advantage of our recovered freedom, and check out some of these UK thrill-seeking spots…
Coasteering
Anglesey, Wales
The UK's coastline stretches to an accumulative 31,368km, including islands. With all this shoreline, comes a lot of chances for thrill-seeking. On the Isle of Anglesey, the jagged-rocked coastline is ideal for this kind of adrenaline-fuelled sport.
Join the team at Anglesey Pursuits for a full or half-day of hair-raising coastal activities. Do everything you wanted to do at the beach as a child, but were told off for! Some of this includes sea-level traversing, rock climbing, cliff jumping, and sea cave swimming. All equipment will be provided, with each session tailor-made for all abilities and ages. Just bring your swimming costumes and lunch!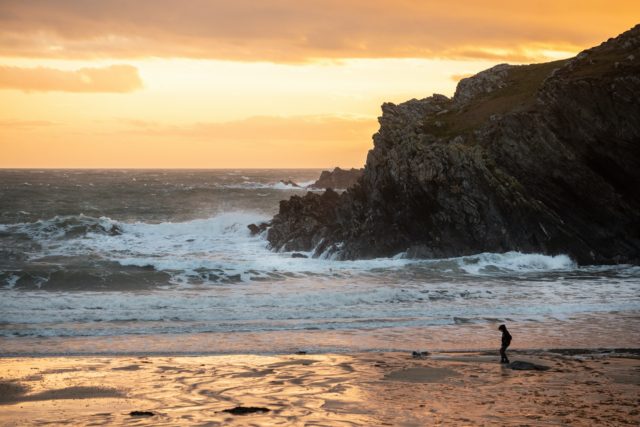 This would be a superb trip for a birthday celebration, stag or hen parties, or just a fun-filled day. All these activities are done under the background of the striking Welsh coast. Glassy oceans and jade-green meadows line the rough shore you will be scaling. What an adventure!
Paragliding
Peak District, England
The Peak District National Park in Central England is a thrill-seeking haven. The dramatic terrain here is jam-packed with activities to choose from, all with the backdrop of the stunning scenery provided here. The best way to admire this scenery is definitely from the air. And it just so happens, you can!
Peak Airsports provide exemplary courses in paragliding, so the views can be enjoyed in the best way possible. The flying sites are easy to reach from surrounding centres, Manchester, Sheffield, Derby etc. Taster courses, and full courses can be taken here. So if you just want sample of what to expect, or become proficient in solo-flights, this could be the place to go.
Once flying high above the moors and dales, you begin to feel as if you're witnessing something very special. Join the birds of prey which are native to the area, and soar above this glorious part of the country.

Simple layered walking clothes are just fine to wear, preferably with boots with plenty of ankle support. So strap in and take flight!
Caving
Porth yr Ogof, Wales
As a country, Wales is spoilt for choice when it comes to natural wonders. Above ground, mountains, valleys, beaches and cliffs populate Wales in abundance, and are lorded often. The below ground of Wales however is less talked about.
South Wales' Brecon Beacons National Park is riddled with caves and potholes. The most popular cave system used here is Porth yr Ogof, meaning "entrance to the cave" in Welsh. This system is a wonderful introduction to caving, with 15 known entrances into the system itself.
Cave maps available online show the various routes you can take in the network, with difficulty levels ranging extensively. From routes great for families with kids, to routes requiring a more experienced caver, Porth yr Ogof is great for everyone!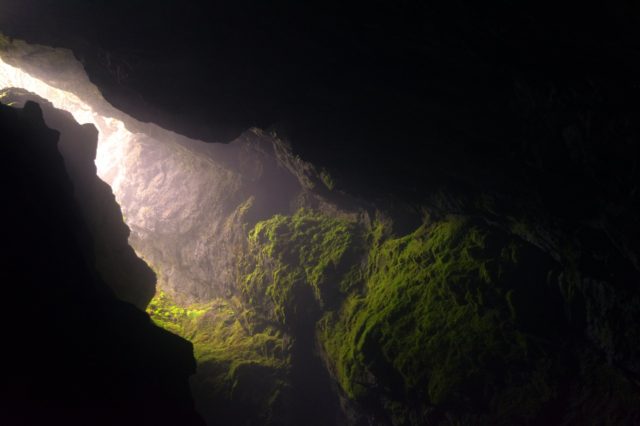 The team at Black Mountain Adventure will ensure you're kitted out with all safety equipment, and guide you through properly to ensure nothing spoils your good time. You will be introduced to some of the cave's interesting features, including the "Washing Machine". A slab of rock, covered in the bright white mineral Gypsum, looks as if its been slathered in bubbles!
So, if you're still thrill-seeking, here's a spot for your list.
White Water Rafting
River Findhorn, Scotland
Probably the most famous area for natural beauty in the UK is Scotland. And with this fame, comes a huge market for thrill-seeking activities. When it comes to this, Scotland doesn't disappoint.
Some rivers here flow lazily, perfect for a kayak or canoe. But, its not exactly an activity to get the heart racing. Here's where the River Findhorn comes in handy.
At Ace Adventures, they take advantage of the year-round grade 3 rapids the River boasts. Shoot down the river, tumble down rapids and bump over boulders here. It is a truly enthralling experience for those with a hankering for an exciting caper.
As you slalom over the fast-paced currents, notice the stunning forests lining the trail around you on steep hills. Cliffs on either side of the river stop the boats washing up, or crashing onto the ground, safer as well as more fun!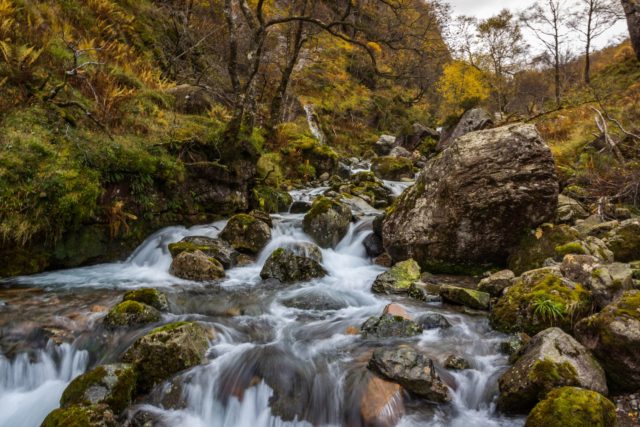 A light lunch is provided for all who join the group, just bring your swimming costumes with you. You will feel fully catered for on this adventure, with the guides taking care of everything.
Abseiling
Brighton, England
Brighton is quite the built up city, missing some of the stark natural beauty the other locations have. But, this does not mean it falls short in thrill-seeking.
At the British Airways i360 Observatory, the chance to abseil 531ft straight downwards will definitely propel that heart-in-mouth feeling. This remarkable descent is the highest in Britain, and is therefore an incredibly unique experience. 360° views of the Brighton coast, and South Down countryside are absolutely worth the effort. You can even see the Seven Sisters Cliffs!
After your adventure, a bite to eat and refuel wouldn't be refused. Well, the West Beach Bar and Kitchen has you covered, just a short walk away from the observatory. So, no need to worry about taking food with you.
The company providing the abseil, Wire and Sky, are all fully qualified. They will ensure you're safe every step of the way, so you can focus on enjoying the fun.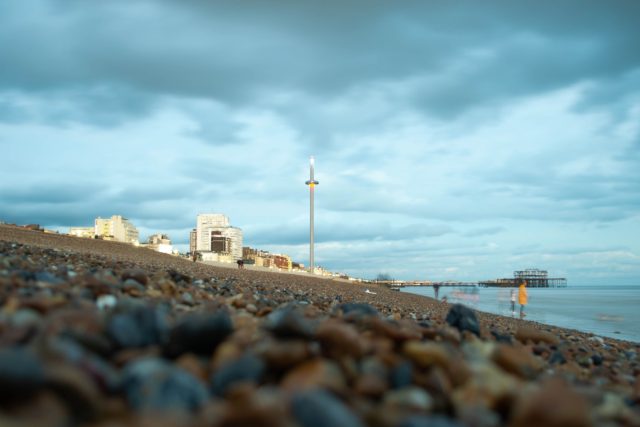 Whether you're looking for a memorable experience to mark an occasion, wanting to raise some money for charity, or just something to get your blood pumping, this experience may be ideal for you. Tickets are available online, along with any restrictions or variables.
A Thrill-Seeking Honey Pot – The UK
The UK is, in general, quite a physical country. Whether it be in sports, or just through hobbies or holidays, this country has such a wide plethora of fantastic things to do. No matter your ability, the range of landscape offered here means there is something for everyone.
In the air, underground, or over water. Something new and exciting is always available to try, and those who are thrill-seeking will find this irresistible. So, come and get your adrenaline dose over in the UK. Escape boredom, and throw yourself in!