When we think of capital cities, particularly in Britain, most people automatically think of London. We forget that three other capitals are dotted around the country. All of which represent their corresponding country. Perhaps the most rustic and authentic of these is Edinburgh in Scotland. Being inhabited for well over 1000 years, this city and Scottish culture go hand-in-hand. Jam-packed with historical curiosities, modern activities, and food and drink to die for. Edinburgh has something for everyone.
Read on to find out what do to, and where to go in the Scottish capital…
---
Edinburgh Royal Botanic Garden
As one of Scotland, and the worlds leading botanic gardens, the Edinburgh Gardens should definitely be on your visiting list. Soaking up the serene, relaxed vibes here could be a great start to your trip. Just to dip your toes into what Edinburgh has to offer.
Throughout history, the city has often been a leading force in the scientific community. This includes contributions to the understanding of plants. The 70 acres of meticulously-kept landscape reflects this.
Bushes of bright rhododendrons catch the eye as you wander through the grounds, letting the mood take you as you go. The collection of trees consistent throughout the gardens provide ideal shade for warm days. And shelter for rainy ones! For a more tropical experience, the Chinese hillside section displays 1,600 plants native to China. And is perhaps the largest collection of Chinese plants outside of the country itself! Many more sections, including one for flora native to Scotland, are scattered around the Garden.
After all these outdoor displays, you may be shocked to find out there's more! The Gardens' 4 glasshouses. Each contain different plant environments. From exotic rainforests to arid deserts. Such a diverse array of plants would be hard to find anywhere else in the world. Leaving here, a new, deeper appreciation for the plants around us isn't uncommon.
Admission into the Garden is free. With a small fee for glasshouse entry. Though, donations are encouraged to support further science and conservation. Plus, hot food and drink are provided by onsite restaurants. The Terrace and The Gateway.
The Royal Yacht Britannia
First launched back in 1953, the Royal Yacht Britannia served the Royal Family for over 44 years. After becoming one of the most famous ships in the world, Britannia sailed over 1 million miles. It became a symbol of British diplomacy. And it generated billions of pounds in trade deals. As well as a mode of transport for the Royals, it became a second home not just to them, but 220 dedicated crew members. A real, floating community.
Nowadays, the Yacht is a five-star visitors attraction and evening events venue in Edinburgh.
When visiting Britannia, you'll start with a self-led audio guided tour. The crews quarters in the bowels of the boat are sure to give you perspective of life working on a great Royal Ship. In contrast, the Royal Quarters give you a taste of the high life. And what the Royal Family would have experienced onboard.
Once you've found your sea legs on the tour, perhaps some refreshments may be welcome. So, why not stop off at the Royal Tea Deck. Treat yourself to some delicious homecooked food. All while admiring the stunning views over the water. And of Edinburgh itself.
Online tickets for this exclusive experience are £17.00. Concessions and bundles are also available to purchase.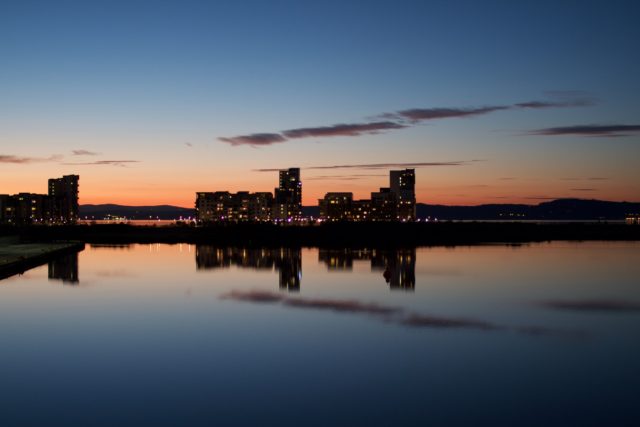 Edinburgh Castle
The UK is scattered with various Medieval castles and forts. All built by many kings and queens, for a multitude of reasons. Perhaps one of the most famous in the country is Edinburgh Castle, an icon of Scotland.
Looming large over the city-proper, Edinburgh Castle's imposing presence is hard to miss. Originally built for protection and dominance for Scotland and its Kings, it now functions as a major historical site and visitors attraction.
Touring the Castle, you come face-to-face with history itself. The Great Hall is sure to amaze. The complexly designed wooden ceiling towers overhead as you walk through the colossal space. Old military memorabilia, such as swords and suits of armour, line the walls and outskirts of the hall. This gives you a sense of what the original working castle would have been like.
Military history is not the only thing highlighed on your visit though. In the Royal Palace section, the Scottish Crown Jewels are displayed proudly. Along with these, the Stone of Destiny is also exhibited here. The Stone played a key part in crowning Scottish, and later British, Kings and Queens. The Stone will stay on display here until another coronation, when it will be moved to Westminster to aid in the ceremonies.
More tour features include the threatening Castle exterior, exploring the old cannons and fortifications. Mons Meg is a giant, six-tonne siege gun. Once the height of weapons technology. In her heyday, she could fire a 150kg gun stone up to 2 miles away!
The Redcoat Café and on-site Tea Rooms are there to cater for refreshment needs. And just an FYI, the view from atop the Castle Hill is practically unmatched!
Tickets cost just £15.50, with concessions and bundles available too.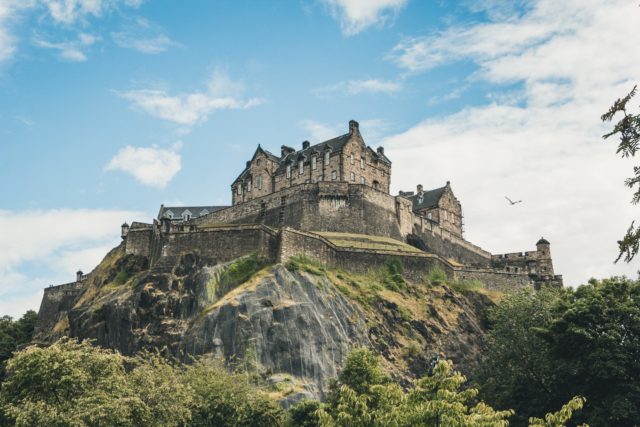 ---
More to Do and See in the Scottish Capital City…
The previous activities and attraction's mentioned require timing and prior planning around your day. But, Edinburgh is nothing if not relaxed. So, now to further this more chilled-out atmosphere.
Here are some more Edinburgh highlights on the more casual side of things…
Arthur's Seat
One of Scotland's most famous draws for tourists is the natural wonders it boasts. Here in Edinburgh, there's is no exception.
Arthur's Seat is the highest peak in the city, and is actually an ancient extinct volcano. It lies in the city's Holyrood Park. At 251m above sea level, this natural deposit of rock is of great scientific significance. Unique geology and wildlife make sure visitors and scientists alike flock to Arthur's Seat.
Climbing to the summit of the Seat, you are sure to be captivated by the panoramic views of the dark-stoned Edinburgh skyline. You can even see the coast, and the Royal Yacht Britannia from there on a clear day!
As you make your way up, you may notice St Margaret's Loch on the Seat's northside. Bring some bread to feed the ducks on your way! You may also spot a ruin, precariously perched on the hillside. This is the St Anthony's Chapel. Dating back to the early 1400's, or even further. Such a combination of natural beauty and man-made architecture is unusual. But the Scottish have always embraced the somewhat harsh landscape surrounding them.
There are various routes up and around Arthur's Seat. All with varying difficulty levels. So, no matter your ability, Arthur's Seat and the surrounding Holyrood Park have something for everyone.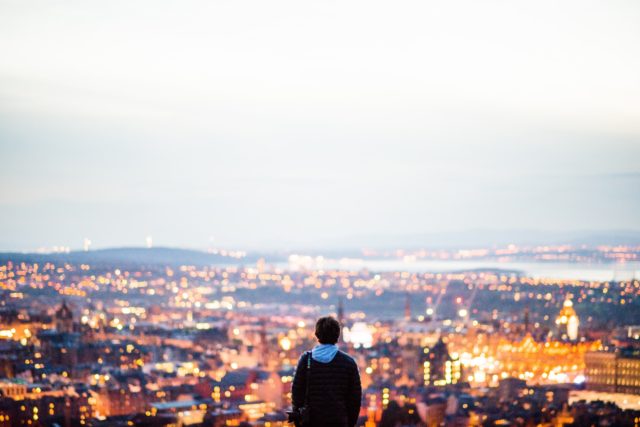 Edinburgh Old Town
As I said before, Edinburgh is jam-packed with history. The architecture of the city is just an example. You can see what was built when, depending on the style. The oldest part of Edinburgh is Old Town. But don't let the name fool you. This section of the City is very much a bustling, modern district…
Walking through Old Town, plenty will catch your eye. From The Elephant Café (featured in Harry Potter), to the National Museum of Scotland, Old Town is where visitors can satisfy their tourist cravings.
Perhaps the most famous Old Town spot is the Royal Mile. Many of the most famous Edinburgh locations are situated on this stretch of road. St Giles Cathedral, Parliament Square and Holyrood Palace just to name a few!
Strolling through here, the feeling that you're in the heart of the Scottish culture is tangible. As you hear the distinct Edinburgh accent, you begin to realise the importance of where you are. The smells of homecooked pies and other local foods penetrate your senses. All while admiring the hallmark Scottish buildings towering either side down the narrow walkways.
BnB's, hotels, bars and restaurants are all in high concentration in Old Town. Like the Fudge Kitchen, or Miss Katie Cupcake! Perhaps choosing a spot to stay in here would be ideal. It would make a great hub for exploring the rest of the city. Plus, the independent and high-street shopping here is not to be missed. One example being Joe Cool. An independent jewellery making and selling shop, offering unique and interesting pieces to buy. Can you think of a better souvenir than something from here?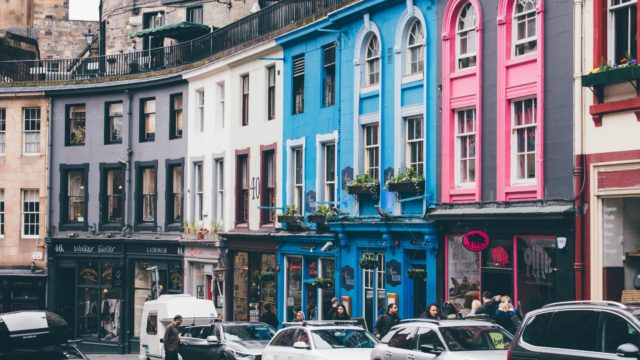 Portobello Beach
When you think of Edinburgh, sun and sand isn't usually what comes to mind. Though, perhaps it should be!
Portobello Beach is a charming suburb just a few miles outside of the Scottish Capital's centre. With two continuous miles of sand, the beach is perfect for swimming and sunbathing in the summer months. The nearby promenade only adds to the fun. With artisanal shops, bars, and restaurants to keep you entertained.
The Portobello Kayaking and Sailing club is also based here. Along with a gorgeous Victorian swimming pool, and even Turkish baths!
The slower-paced life in Portobello makes for a great spot to unwind in the city. It is ideal for those who crave a slower day on their holiday, while still having fun and experiencing Edinburgh.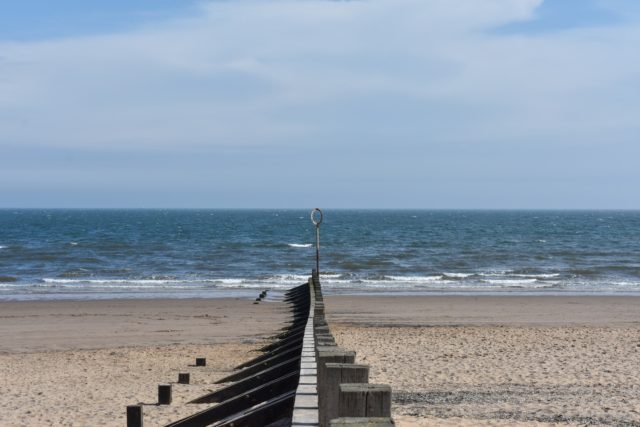 The Writers' Museum from Scotland
Edinburgh has been home to some of the most iconic Scottish literary figures, and has inspired many of their stories. At the Writers' Museum, the lives of three of these figures is celebrated. Robert Burns, Sir Walter Scott and Robert Louis Stevenson.
The Museum houses various items once owned by these giants of literature, giving an insight into their life and why they told the stories they did. They display Burns' writing desk, Scott's printing press, and Stevenson's riding boots- just as small examples.
It also tells stories of these authors lives, their inspirations and their hardships. After digesting this information, you can begin to understand how works such as Auld Lang Syne and Ivanhoe came to be. The wide range of stories and objects housed here mean there is something of interest for everyone.
Admission into the museum is also completely free of charge.
Makar's Court sits just to the side of the museum. The Court is a peaceful public place, with detailed flagstone inscriptions celebrating Scottish writers. From the 14th Century, up until the present day. A great spot for taking in your surroundings, or for learning more about Scottish literature.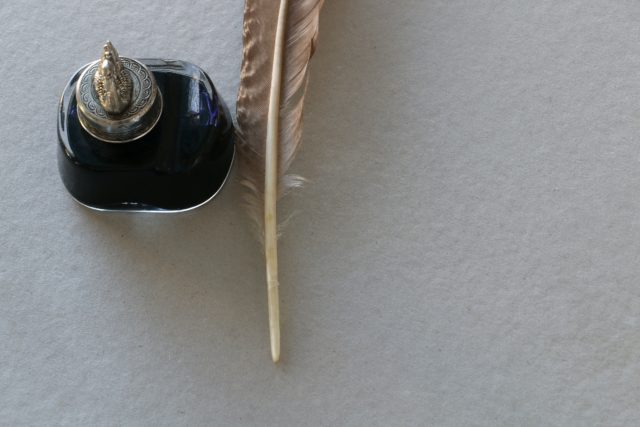 ---
As far as staycations go, you would be hard-pressed to find a location as rich with things to keep you busy as Edinburgh. From the curious historical tours, allowing for deep-dives into the cultural fabric of Edinburgh. To the famed beauty spots Scotland is known for, allowing for a new perspective of the city as seen from a different angle.
All-in-all the Scottish capital is the place to be. It isn't called Britain's answer to Paris for nothing! So, explore Scotland through the lens of those living in its most important city. Explore Edinburgh.