Blinding white sand beaches, gentle swaying palms, and calm lapping waves. A fitting description for one of the most serene, naturally beautiful spots in the world. Turks and Caicos is an island paradise. Gorgeous sunshine and warm waters make it a hub for tourists from across the globe. Year-round tropical weather means marine life also flourishes in the area. On the island of Providenciales is Grace Bay. Serving as a natural shelter from currents and extreme weather events, the Bay allows congregations of thousands of species to accumulate under the waves. Exploring marine life at Grace Bay is a once-in-a-lifetime opportunity, to get up-close to the teeming masses of fish and other fauna. This spot alone helps put diving in Turks and Caicos on the map. You're about to find out why.
Here are the best spots for exploring marine life at Grace Bay – the best place for diving in Turks and Caicos
---
The Bight Reef
The Grace Bay area is a hotspot for resorts and hotels, all taking advantage of the pristine beach there. Once you've explored the local area, activities on-land can run a little dry. After all, most people holiday in Turks and Caicos for relaxation, not exploration. If you're hunting for things to do, a short walk to Bight Beach won't disappoint. Especially if you've been eager to go diving in Turks and Caicos.
With snorkelling equipment for-hire from most resorts available, preparing for your underwater excursion shouldn't be too much of an issue. Once you're sorted in that department, its time to start exploring marine life at Grace Bay.
On Bight Beach, it's quite hard to miss the Reef, due to the clear waters. Though there are buoys and signs indicating its location also. Now you're ready, lets dive in! At first, you may only notice the bright colours of the coral. As your eyes adjust, you'll see the true extent of what's before you. Sightings of brown and eagle rays are common, along with green turtles. Often time, they won't be afraid to come up close to you! They're used to plenty of snorkelers in the area. Vibrant fish species such as parrotfish, porcupine fish, and angelfish just the name a few. The flashes of colour surrounding you can be quite overwhelming or dizzying. So be careful not to clutch any coral for balance by mistake!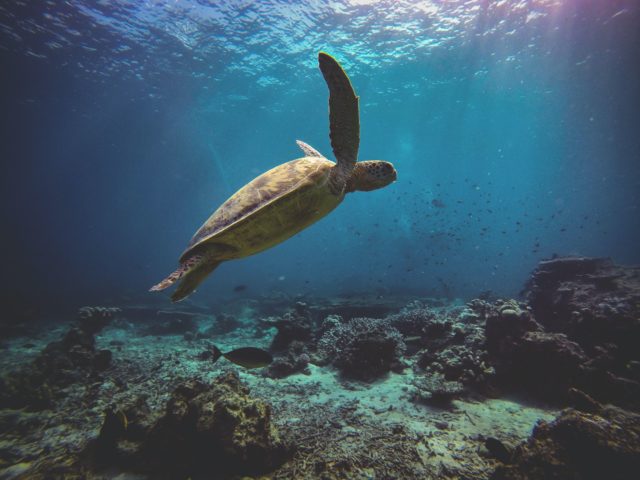 ---
Explore The Barrier Reef
As home to one of the best barrier reefs in the world, diving in Turks and Caicos is not restricted to just one snorkelling site. With around 340 miles of barrier reef surrounding the islands, exploring marine life at Grace Bay is truly breath-taking.
The Lady Grace boat at the Ritz-Carlton at Grace Bay is the best way to go and see the habitat for yourself. After setting sail at 10:30 on the luxury catamaran, the Lady Grace and her crew will take excellent care of you while heading out to the reef. Upon arrival, they'll help set you all up with the right equipment. Then, its time!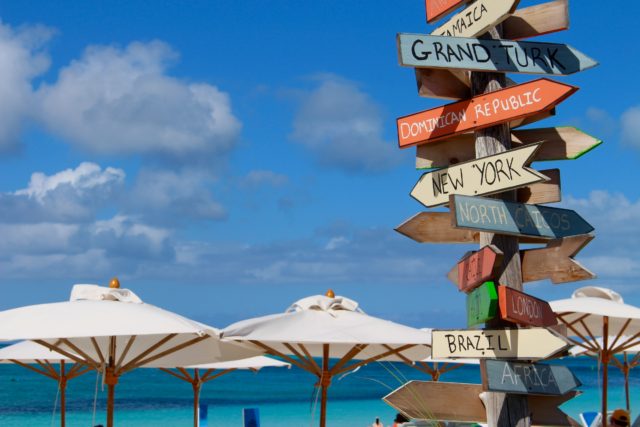 The Reef Itself
Countless of the tropical Atlantic species are represented on or around the barrier reef. Plenty more parrotfish call the area home, along with more turtles to catch a glimpse of. A plethora of hard and soft corals on the seafloor provide a stunning backdrop for viewing this dazzling display of marine life. Sea fan and elk horn coral terrains are the perfect spots to see all that the reef has to offer. Gullies, arches, and small caves provide an ideal home for the more elusive species not present elsewhere. Wrasse, triggerfish, jacks, blue tangs, black durgons, chub fish, and angelfish are common in these spots.
With all these small, fairly defenceless fish, there are bound to be predators waiting to pick off their lunches. More brown and eagle rays are common, along with the distinct barracuda. Sharks such as tiger sharks, bull sharks, and hammerheads sometimes come for their share of the action, but are less common than those previously mentioned.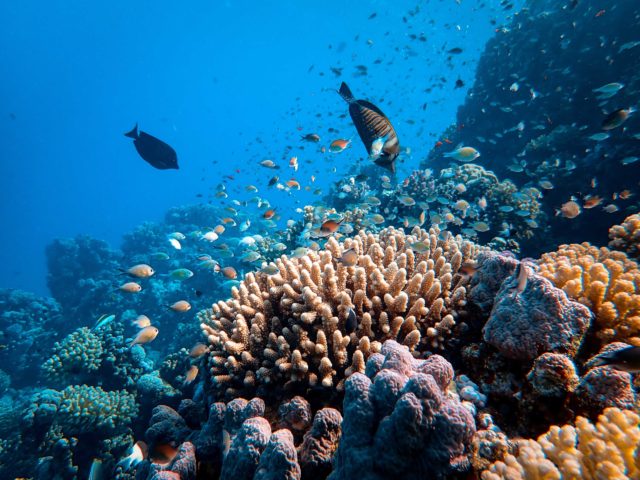 On With Your Lady Grace Trip
Once you've finished exploring marine life at Grace Bay barrier reef, the Lady Grace takes you over to your very own deserted island beach! Once here, you'll be served a delicious picnic lunch. With plenty of time for sunbathing, and swimming in the translucent waters, you can truly let your hair down and enjoy yourself. Plus, the open boat bar helps matters!
After your desert island adventure, its time to head back to the main island. Reflecting on your day trip on the ride back, you'll begin to feel a much closer connection to these islands. This personal memory for you to take back with you will ensure diving in Turks and Caicos stays with you forever.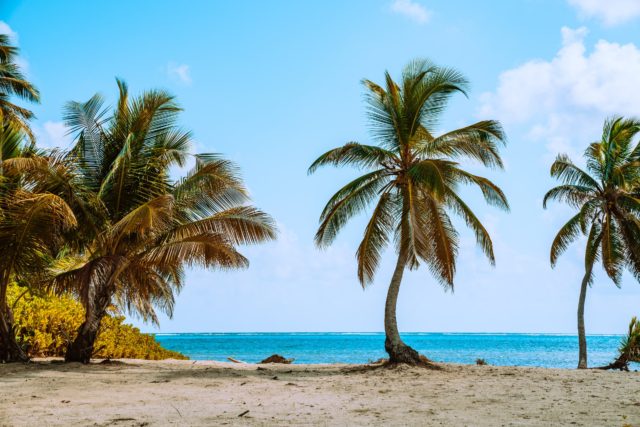 ---
Having such a diverse array of species so close to a tourist hotspot is rare. That's why Turks and Caicos is a truly special place. Here, a relaxing holiday can be more than just sunbathing and swimming. The sea life that calls local reefs their home offer a unique, memorable addition to any holiday. Fun for the whole family, diving into these waters is an unmissable pursuit.
So don't let the sleepy façade fool you. A whole other world below the waves awaits you in Turks and Caicos.