England is rich in medieval and gruesome royal history, but no matter how dark the past is, the spectacular fairytale castles left behind look like they belong in a Disney film.
Bodiam Castle, East Sussex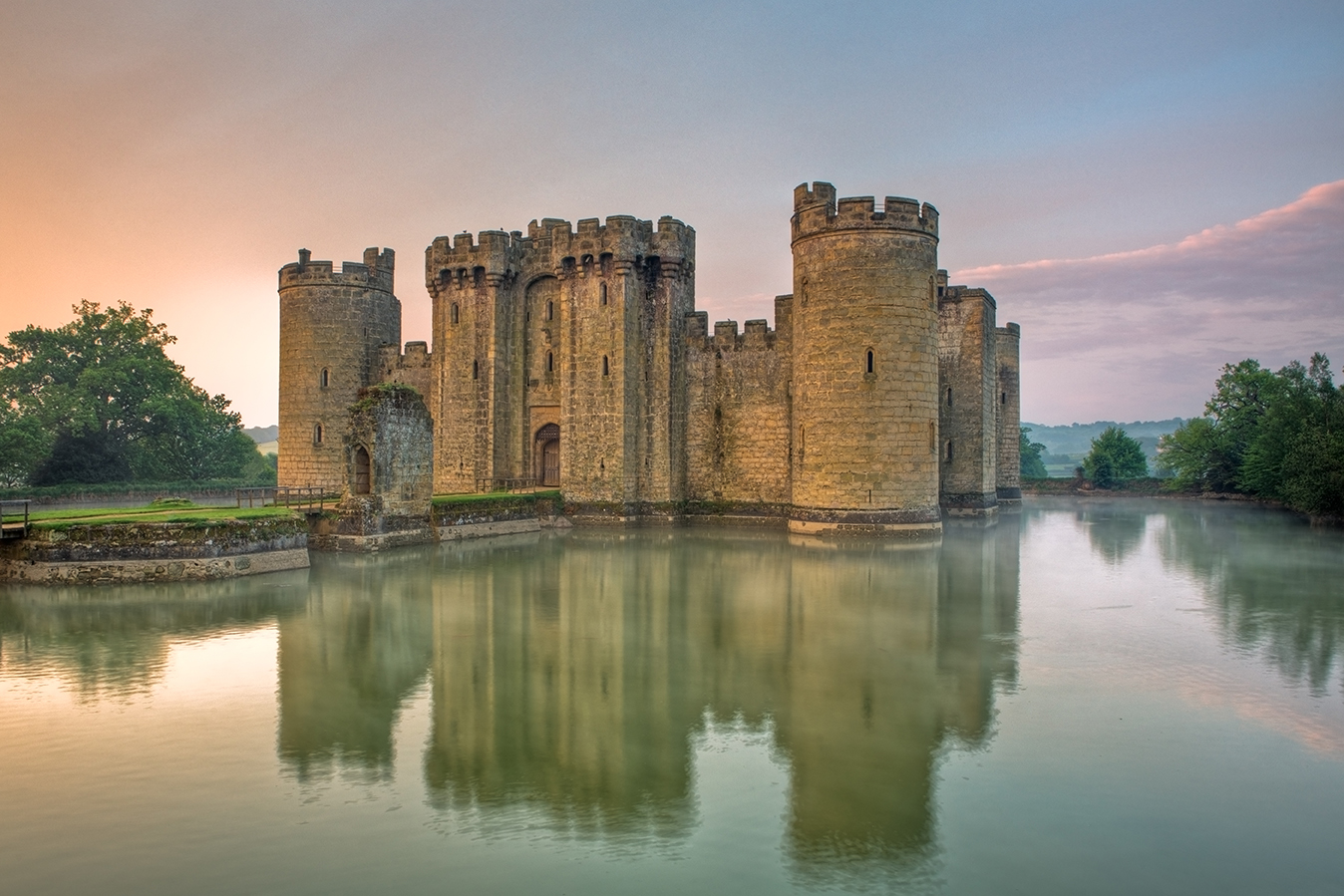 This stunning moated castle located near the village of Robertsbridge in East Sussex, England, is something from our dreams. It was built by Sir Edward Dalygrigge in 1385 making it a 14th century castle. Dalygrigge was a former knight of Edward lll and the castle was home to the Dalygrigge family. The castle's artificial watery landscape suggest that appearance was an important aspect to it, but so was defence; it has large outer defensive walls and an impressive moat. The castle inside is ruined, but it gives visitors a glimpse into medieval splendor.
Warwick Castle, Warwickshire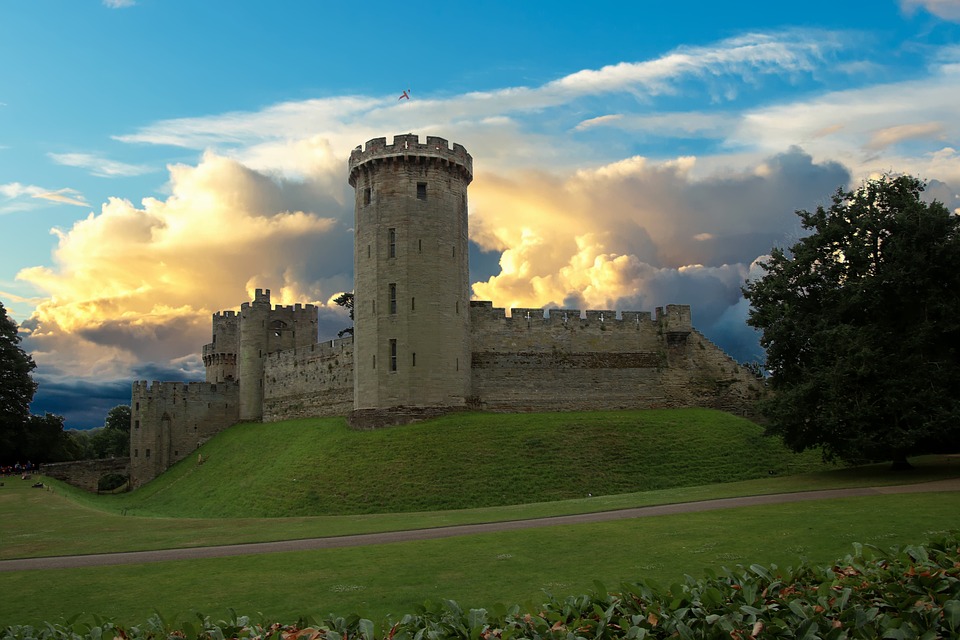 This medieval castle was developed on William the Conqueror's original structure which was built in 1068. It is located on the curve of the River Avon and it is rich in history. Its views are utterly breathtaking and visits to the castle are ticketed; you can experience a live-action 50 minute walkthrough that explores the castle's history including when it fell victim to the plague in 1345. During the last decade, £6 million has been spent in restoration so that visitors can enjoy guided tours throughout the castle and castle grounds.
Dover Castle, Kent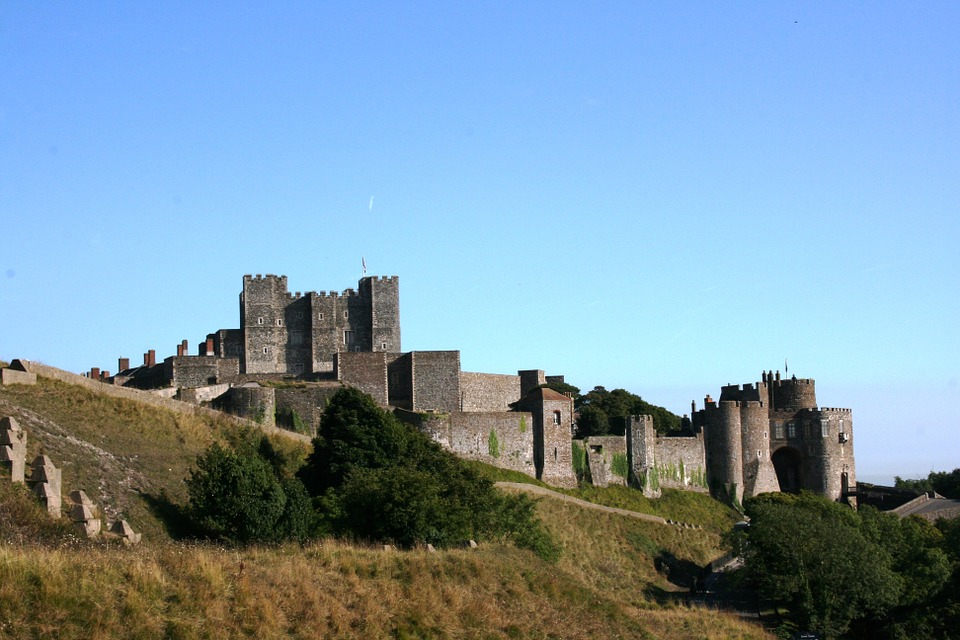 Dover Castle is situated on the southeastern shoreline of England and has been significant in defensive history, which earns it its nickname, 'The Key to England'. It's an iconic English fortress that dates back to the 11th century meaning it holds 9 centuries of fascinating and bloody history. Visitors to the castle can climb its great tower, surround themselves in vivid medieval interiors, and even explore Dover's underground hospital. But don't let the castle's violent past put you off visiting, the castle itself is truly a sight to behold; surrounded by beautiful English countryside, you'll feel like you've really just stepped into a fairytale.
Windsor Castle, Berkshire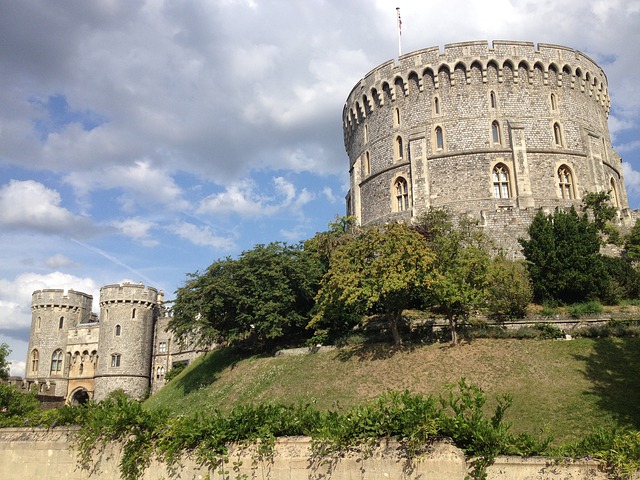 Windsor is home to one of England's most impressive fairytale castles, and it's still in regular use by the royal family. It was founded in the 11th century by William the Conqueror and is 900 years rich in royal history; it's been home to 39 monarchs and the Queen spends many of her weekends here. The castle is the oldest and largest castle still in use, and its doors are open to the public all year round. During your visit to this picturesque attraction, you can partake in a 30 minute tour, lead by the wardens, around the castle courtyards.
Tower of London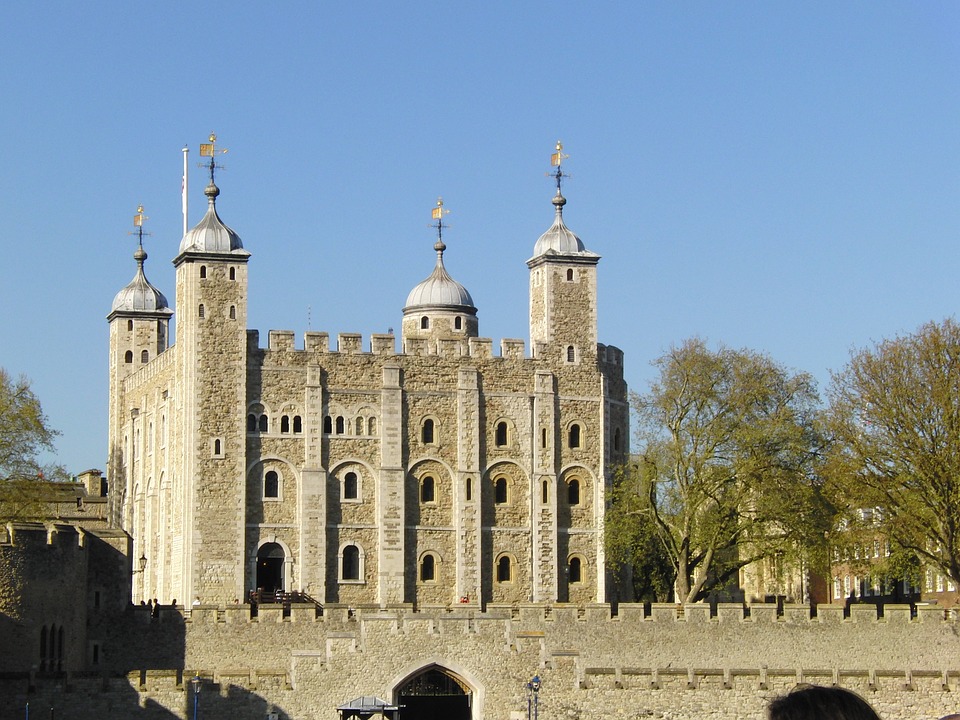 Located on the north bank of the River Thames in London is perhaps one of the most famous castles in England – the Tower of London. It was founded as part of the Norman Conquest of England in 1066, and it has played a significant part in royal history over the last 900 years. The castle hides many secrets, has an eerie past, and is supposedly haunted by Anne Boleyn's headless figure after she was executed for treason against Henry Vlll. Today, people can visit this royal palace (and infamous prison) and even view the crown jewels; a collection of 23,578 gemstones which are still used in royal ceremonies today.