The Pacific Ocean stretches seemingly endlessly. A vast expanse of deep, rich waters varying from the tropical temperatures, to the freezing. Occasionally, out of the boundless ocean, curious islands and atolls come into view. These sparsely placed islands hold some of the most unique and untouched wonders in the world. The quintessential example of one of these Pacific Islands has to be Fiji. Fiji calls the region of Melanesia it's home, and consists of over 330 islands in total, including its main island Viti Levu.
Remoteness and isolation throughout history has granted Fiji an aura of mystery, as well as contributed to its more-than-unique culture and nature. The calm, easy-going people and way of life contrast sharply with the dramatic and sometimes-unruly terrain they live amongst. Because of this, Fiji offers an escape like no other. Read on to find out why a visit to Fiji is such a once-in-a-lifetime experience.
Shark Diving
Beqa Lagoon, Beqa
Nestled right in the heart of the Fijian Island cluster is Beqa Island. The island of rolling, emerald hills and vibrant turquoise waters holds more than natural beauty on-land.
Just off the island in the glassy waters lies the natural mega-structure, the Beqa Lagoon. This pool-under-the-sea is an ideal habitat for the throngs of sea life native to the area. Jacks, snappers and groupers are all examples of what you may see. But these are rarely the main attraction. Various species of shark also call the area home, all of which can be spotted when diving in the area.
Beqa Adventure Divers provide sterling guided dives, with opportunities to see all the life the area teems with. First, you will plunge into the waters on the edge of the lagoon. This is where the bull sharks tend to congregate. Afterwards, you will move to various positions around the lagoon to view other species with different habits. Admire these oceanic giants as they slink through the deep-blue, all under the guide of the teams very capable hands.
Fijian hospitality dictates fresh tropical fruit and drinks are available on the boat, provided by Beqa Adventure Divers. With the hour-long interval being perfect for relaxing and reviewing your photos.
Fun Fact – Fiji is home to up to 8 different shark species! A fact you can really sink your teeth into.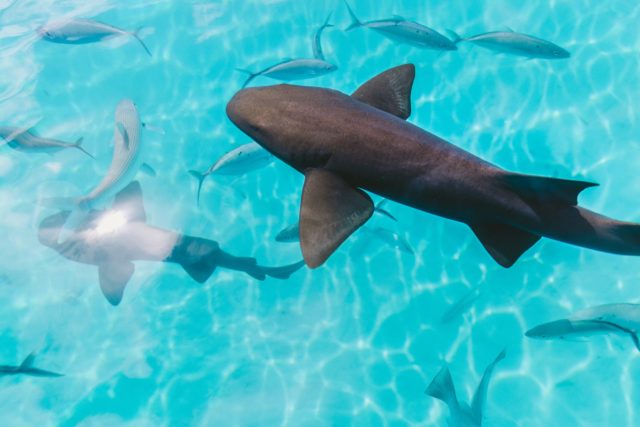 Quad Biking
Viti Levu Island
Perhaps the best way to get a broad feeling for Fiji's main island Viti Levu, and all it has to offer, would be seeing as much of it as possible. A great way to get this done would be a guided tour on your very own quad bike.
Go Dirty Tours has the reputation of offering one of the best tours in Fiji. And you'll see why! Starting with a quick ride up a small back road, your adventure begins here.
First, you'll zip past the striking Sri Siva Subramaniya Temple, the largest Hindu temple in the South Pacific. After this tranquil run-in the route begins to climb. You'll slide through mud puddles, zoom past acres of cane fields, until you reach the mountain plateau. Here, you'll find yourself captivated by the view of the Mamanuca Islands and the limitless ocean.
Other less popular tours include trips to the Islands mud baths, through towns and markets, and through the Sleeping Giant Mountain Range. Even one culminating in a zip-line ride! The possibilities on these tours are endless, and provide a great base for you to begin exploring these island gems.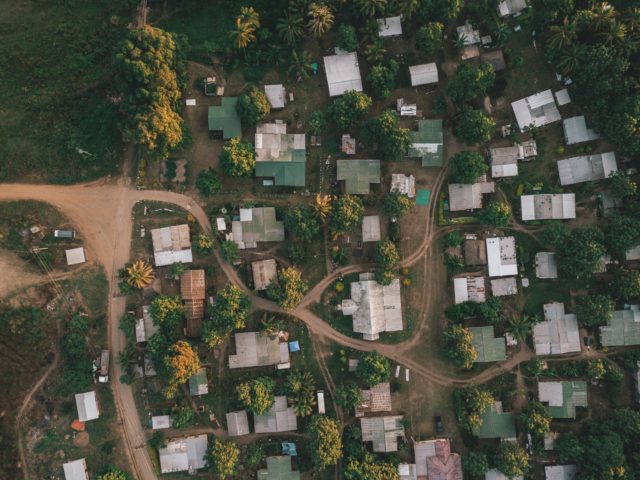 Whitewater Rafting
River Navua, Viti Levu Island
If by now it seems like the natural wonder of Fiji is ceaseless, you're definitely beginning to understand this nation. Continuing this marvellous island adventure, it would be a shame not to mention the less spoken-about waterways of Fiji, it's rivers. Getting up close and personal with one of the more major rivers here, the River Navua, would be a great addition to your must-see list.
Known for it's excellent rapids, the River Navua flows towards the south coast of Viti Levu, on the eastern slope of Mount Gordon. Whitewater rafting company, Oars, guide you down the route, which is perfect for those looking to chase scenic beauty while on a hair-raising ride. Class 3 rapids make for a true adventure, surrounded by the unique flora and fauna famed in Fiji. As you shoot down the river, you may notice the various cascades of water gushing through the rocks lining the waterway. This gives the area an otherworldly atmosphere, only emphasised by the exotic species passing you by.
Routes for all difficulty levels are available, so don't worry if you aren't the most experienced rafter. To top it all off, your Oar guides bring along a delicious picnic and homemade banana bread, to be enjoyed by the riverside. A welcomed peaceful interval in your river romp.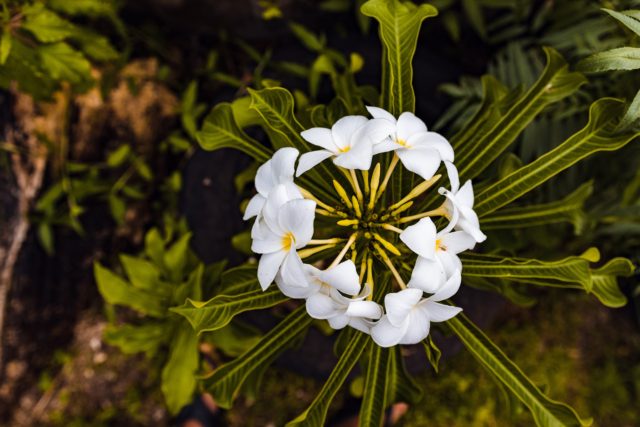 ---
As an adventure haven for all-things-natural, of course Fiji has an abundance in thrill-seeking fun. But, for those looking for a more casual visit, Fiji has plenty of less physical options to throw yourself into. Both highlighting the Fijian beauty, and the culture.
Natadola Beach
Viti Levu Island
In contrast to the fast-paced activities previouly mentioned, Fiji also has tranquil spots to unwind under the Pacific sun. Natadola beach is considered one of Fiji's best beaches, with blinding white sand and warm waters of crystal. Well-kept and never too busy, the beach boasts unobstructed sunlight, ideal for sun-worshipping tourists. Plenty of shaded areas with trees are also included, so everyone can have a good time.
If you get peckish while soaking up the sun and serenity, grills and restaurants are just to the side of the beach. Such as Navo, or Toba Bar and Grill. You're never too far from delectable treats in Fiji!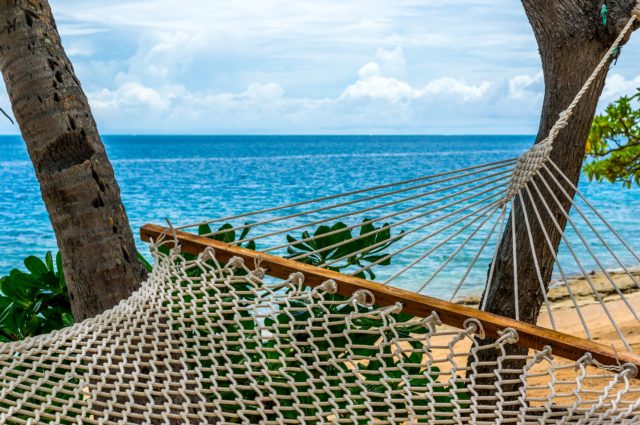 Pacific Harbour
Viti Levu Island
Moving further west on your excursion, you may crave some more relaxed vibes. After all, the activities so far have been quite taxing. So, to take a load off and embrace Fiji in a more casual setting, a trip to Pacific Harbour may not go amiss.
Originally a residential development, Pacific Harbour has flourished into a bustling community in Fiji. Countless restaurants and bars welcome you to there idyllic al-fresco settings, with gorgeous views to enjoy while tucking in. Stroll the well-planned streets with other tourists noticing the value of the area. Here, you get the opportunity to properly mix with the locals, allowing for exposure to the laid-back lifestyle people lead here.
But, if you're still crossing your fingers for a blood-pumping experience, don't be disappointed, Pacific Harbour will provide. It is also known as the adventure capital of Fiji. So, snorkelling, kayaking, surfing, and fishing are just the tip of the iceberg of what's available here.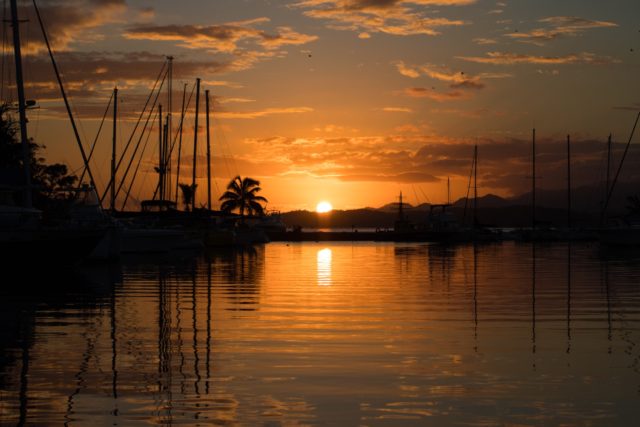 Garden of the Sleeping Giant
Viti Levu Island
Perhaps one of the least heard of treasures in Fiji, the Garden of the Sleeping Giant, is probably the closest you can visually get to the Garden of Eden. A true hidden gem of the South Pacific.
This attractive landscape garden is filled to the brim with exotic orchids and plants, some even native! All meticulously well-kept, the Garden offers a jungle walk past the peaceful lily pond and forest. It plays home to over 2000 species of flower, showcased over 20 hectares of land.
To make the most of this exquisite day-trip, pack yourself a little picnic for your group. What a perfect photo opportunity, surrounded by the tropical flora while relaxing in the garden.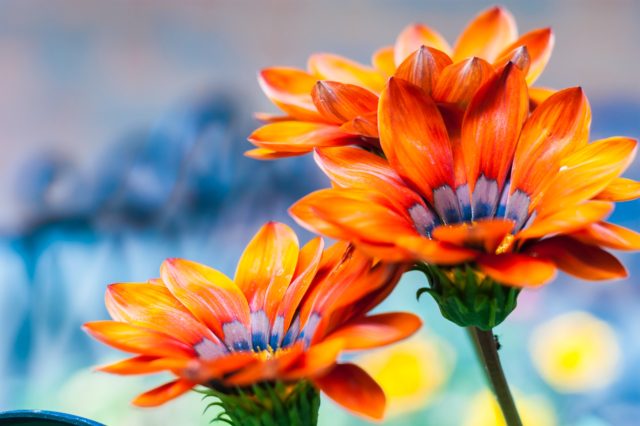 Suva
Viti Levu Island
Of course, many of us are used to capital cities as built-up metropolis'. These cities make for a great shopping trip, with events and things to do in plenty. But, many of these capitals have lost their sparkle and charm. This is not the case for the capital of Fiji, Suva.
As the largest South Pacific city, and home to half of Fiji's urban population, Suva is a bustling hive of activity and culture. With vintage white ranch-style architecture, the sometimes narrow streets are lined with markets and street food vendors. Sample the mouth-watering local cuisine, while strolling the city and getting to know its people. Hear the distinct Fijian language linger through the air, along with the tingling aromas from the stalls.
For those wanting a well-rounded trip while educating yourself about the nation, a stop at the Fiji museum could be perfect. View the artefacts and art collection at the museum, and engrain yourself further into the way of life. After your visit here, you may even begin to understand the integral moments which made Fiji the country it is today.
Although Suva isn't particularly cosmopolitan, it still has some great shopping spots. Head on over to TappooCity for an interesting shopping experience. A curious blend of traditional items and modern luxuries are available to buy. Though, while in Fiji, it would definitely be a missed opportunity not to buy some Fijian goods. Plus, you'll be supporting the cities local artisans.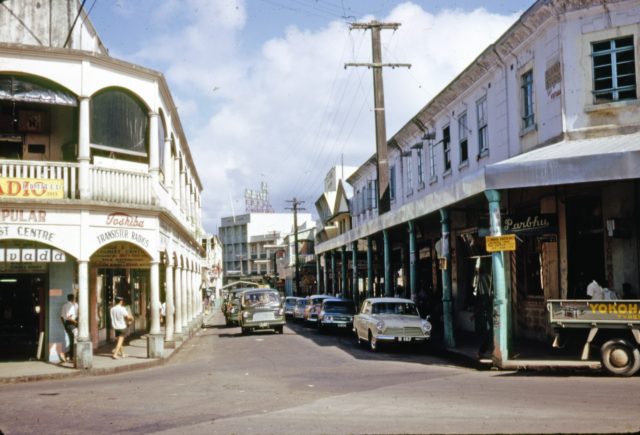 ---
Say "Moce" (Goodbye) to Fiji
After experiencing such a diverse, textured location and culture, it can be very hard to tear yourself away. The alluring nature of this island country is hard to leave behind, almost as if the beauty has cast a spell. You begin to wonder how much you really want to go back to mundanity, especially after the all-encompassing atmosphere you become used to in Fiji.
A warm welcome and persistent hospitality make for a tearful goodbye and emotional journey home, not wanting to end the good feelings. But alas, the time to leave will come.
Come and experience this gripping land of mystery and intrigue for yourself, come and visit Fiji.