Basking in the sun's warm rays on Eastern Beach in Gibraltar, you would find it hard to believe you were in the United Kingdom. Familiar gloom and rain come to mind when imagining a British holiday, yet in this setting, it would be considered a unique occurrence. Here, gentle ocean breezes push the wispy clouds above, guiding them over the majestic Rock of Gibraltar, and then, slowly out to sea, towards the distant Morrocan shoreline. In this British Overseas Territory, a trip with rich history, culture, nature, and adventure awaits.
Vibrant diversity is the hallmark of Gibraltarian culture. A complex and fascinating history contributes to this textured heritage, with a varied mixture of ethnicities, religions, and customs adding to this. Housing many churches, a Hindu Temple, synagogues (such as the Great and Flemish synagogues), and the Ibrahim-al-Ibrahim mosque, this Overseas Territory is a haven for religious thinkers and worshippers. Conversely, on a more secular note, one may be more inclined to visit galleries, museums, and the many war memorials which populate the area. An art walk is a popular attraction for many. As you walk through the centre of town, taking in the idyllic views and architecture, you can visit the Fine Arts Gallery, the Gibraltar Exhibitions of Modern Art, and the Gustavo Bacarisas Gallery. Should you crave a more historical approach, museums are also on offer, such as the Gibraltar National Museum and the Military Heritage Centre. The many lively streets and courtyards give tourists a prime opportunity to throw themselves into the way of life. A visit to Casemates Square could be in order if good food, drinks, and events are desired. Along with this, Chatham Counterguard is an ideal stop when wanting to immerse yourself in the history and social life here. So, if you're looking for an intricate fusion of beauty and culture, you will not be found wanting in Gibraltar
Fun Fact – Gibraltar was conquered by Islamic Berbers (711 AD), then taken over by the Spanish (1462 AD), and finally succeeded by the British (1713 AD). This varied governance has resulted in a unique blend of different ways of life, into one.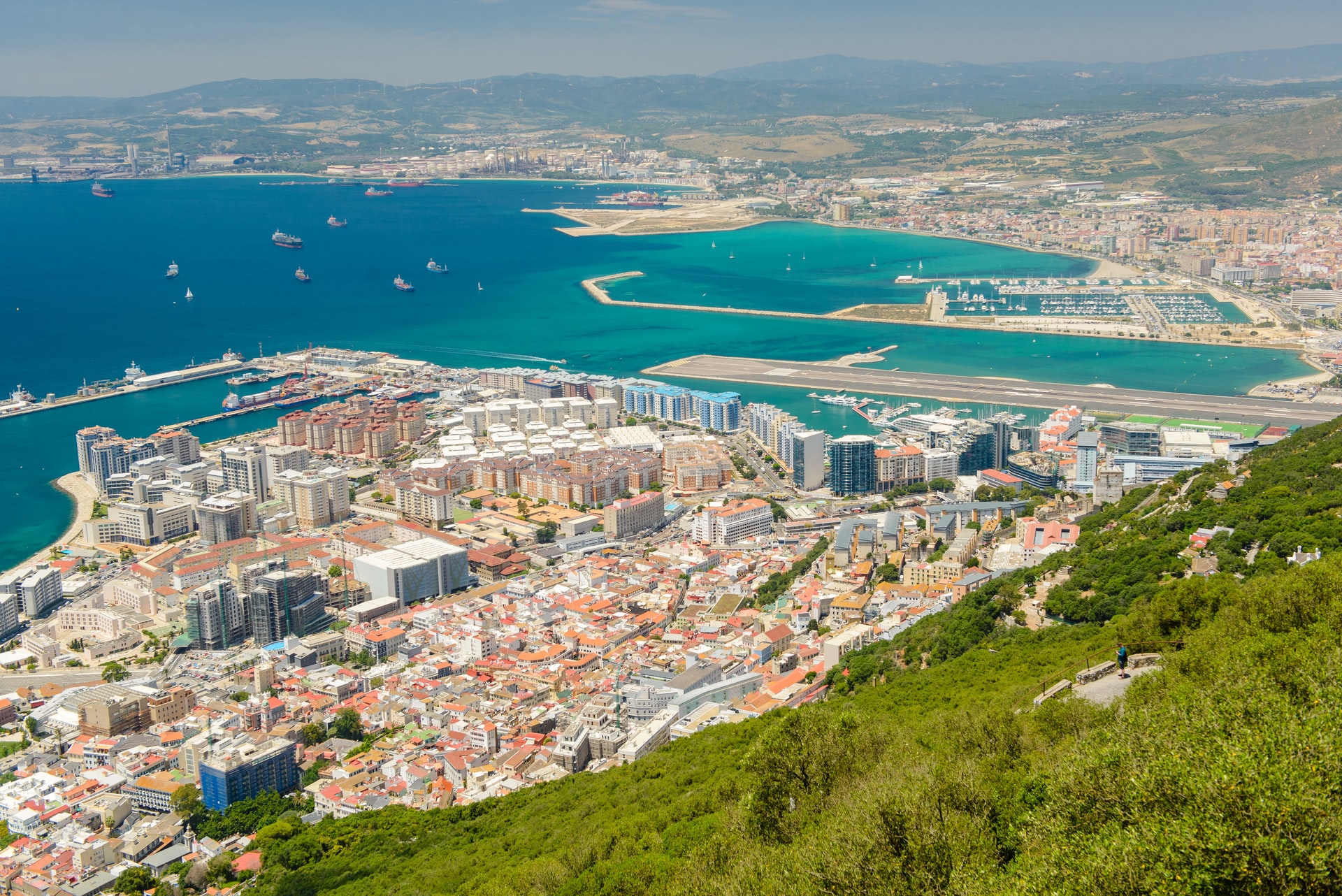 Perhaps the most intriguing aspects of Gibraltar are the natural wonders it provides. From the flora and fauna of this Mediterranean territory to the atypical geology and landscape of the area, it will always keep you guessing as to what you may see next. After a short cable car ride to the Middle Station, you will stumble across a spot named Apes Den. Here, you will come face to face with the only monkeys native to Europe, the famous Barbary macaques. These lively, social primates are accustomed to interactions with humans, allowing for a perfect photo opportunity. Once you're acquainted with this mischievous pack, you can also explore the area's other curious animals. With a further search, you may spot Barbary Partridges in the Upper Rock Nature Reserve, along with birds of prey like Honey Buzzards and Booted Eagles, or sea birds such as Balearic Shearwaters and Northern Gannets. If, however, a marine environment is more to your liking, you should make use of the regular boat trips which are on offer. The turquoise sea around Gibraltar is beautifully clear, but not just that. Regular dolphin sightings give tourists and natives alike a gleeful thrill, with the common, bottlenose, and striped species being spotted often. Though, it isn't just unexpected living creatures that draw many to the area. 
Fun Fact – It is fabled that if these monkeys were to leave Gibraltar, the British would lose control of this coastal gem.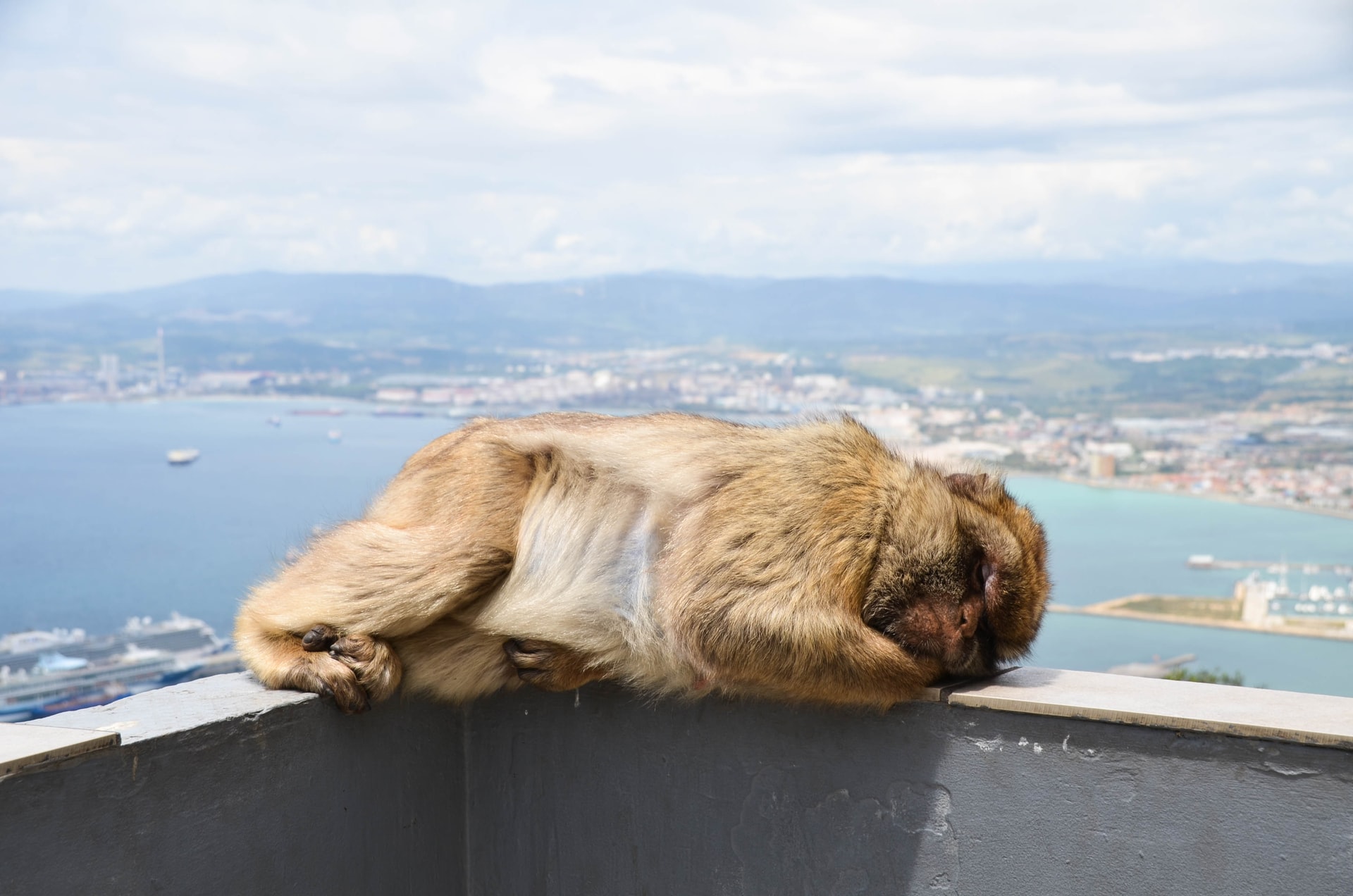 Rocky outcrops, plunging cliffs and the soaring Rock of Gibraltar give the area its distinctive look. The Rock itself is open to climb and investigate, with stunning panoramic views of Spain, Morocco and Gibraltar itself. Though there is still more to discover. From sea level to the top of the Rock, a complicated network of caves called the Gorham's Cave Complex is open to the public. Tours of this UNESCO World Heritage Site can be taken, weather permitting, so tourists can view the natural dramatically carved caves and underground lakes which the complex boasts. The natural seduction of this very special sliver of Southern Europe makes it seems as if Gibraltar is just begging to be explored. And, we are not done doing so just yet.
Fun Fact – Gorham's Cave Complex is considered to be one of the last known habitations of the extinct Neanderthals in Europe. These Neanderthals are an ancestor of modern humans.
As I'm sure you can now see, this sun-drenched corner of the Mediterranean has much to offer in the way of natural, relaxed beauty. But, for thrill-seekers, it may appear rather tame. Until now. Gibraltar is practically spilling over in adventure as well as tranquility. Parts of the rugged, rocky shoreline can look quite impassable, but not to the coasteerers. If you fancy getting stuck in and having fun, as well as getting good exercise, this activity may be for you. With full safety equipment, including ropes and harnesses, you can make your way along the picturesque cliffs and rocks with professionals guiding you all the way. It's certainly not one for the faint-hearted, or those with a fear of heights! Don't be dismayed however, there is something for everyone. The unclouded water around Gibraltar means it is perfect for diving, with a spectacular marine biodiversity. Meaning, you will see a wide range of fish and natural reefs. You may even see one of the many shipwrecks which plenty of these fish now call home, including the 482. This Royal Navy vessel sits upright only 25 metres from the shore and is likely Gibraltars busiest dive sight. Hopefully, it is now clear that Gibraltar is for the adrenaline junkies, just as it is for those with less extreme tastes.
Fun Fact – There are over 35 wrecks along the coastline of Gibraltar, all now part of the artificial reef project that started in the 1980s. Many of these are now man-made habitats for countless species of fish and other marine life.
This slice of Britain on the Mediterranean certainly has an intoxicating quality. The people, the hospitality, the uniqueness, and the sheer enchantment of the location make it an unmissable escape. Whether you're a first-time tourist, just dipping your toes into the world of travel. Or, a seasoned adventurer, with a keen hankering for a good time. You will not be disappointed. So, come and take the plunge, dive into this beaker full of the warm south, with beaded bubbles winking at the brim. Come and visit Gibraltar.