Hiking since the age of 13, Paul Weber quickly developed an appreciation and passion for the beauty and solitude Mother Nature has to offer. He's hiked across some of the most rugged and beautiful trails, and seen about every animal the United States is home to, including snakes, bears, and a mountain lion! We caught up with Paul to talk about his hiking experiences, tips for hikers, and how a map and compass saved his life!
Hi Paul, thanks for speaking with us! How about you start by telling us a little about your background? Hiking
Good evening! First of all, I would like to say thanks for taking the time to speak to me, and for giving people from around the world a chance to see places they may never have had the opportunity to see.
I come from the very small town of Highlandville, Missouri, which is pretty much in the center of the USA and has a population of 900 people. It's a place where you know just about everyone; American flags fly with pride, God and guns are good, and neighbors helping neighbors is still common place. Some people may describe my state (and other countless small towns scattered across the US) as "Fly over country", but I'm proud to call it home.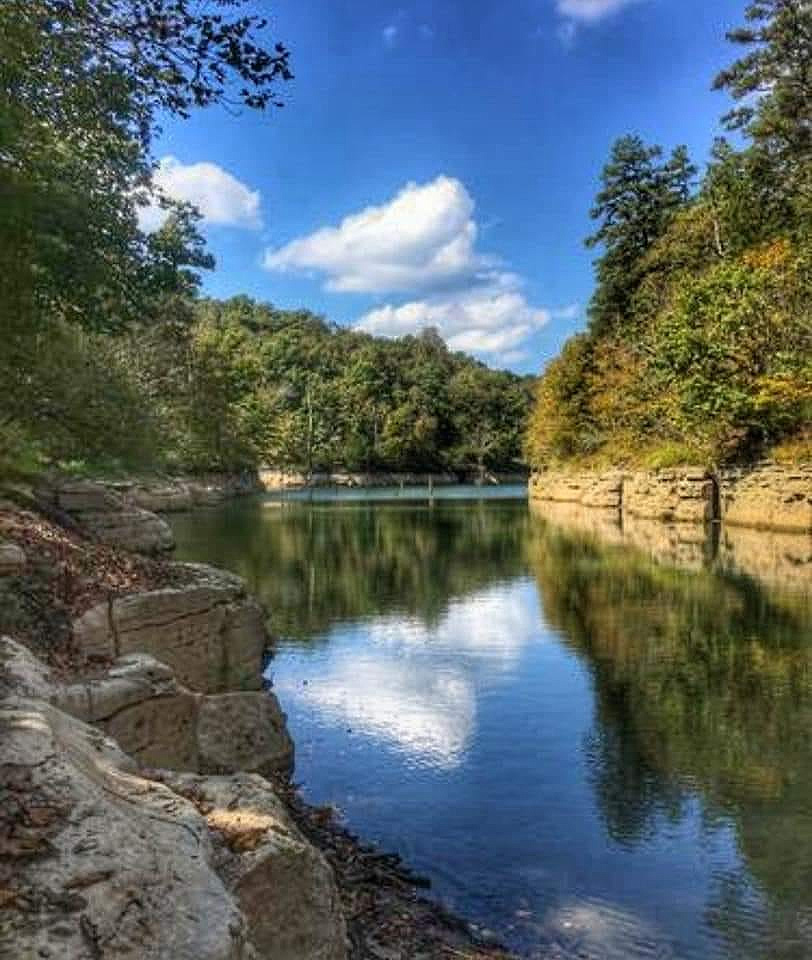 How long have you been hiking?
I've been hitting the trail and hiking since the age of thirteen, when I would head out into the woods with my dad and a 410 shotgun looking for squirrels. As I grew older, my appreciation for the beauty and solitude Mother Nature had to offer only intensified.
What got you into it?
Upon my return in 2004 from a 14 month deployment with the US Army to the Middle East as part of Operation Iraqi Freedom, there were times I needed to be alone, and the one place I felt at home was in nature. But instead of heading out with a firearm, as I did when I was younger, (I'm now 50) I headed out with a daypack, a trekking pole, some water, a camera, and a renewed appreciation for the natural beauty only the trail could provide. I will disclose I still carry a 9mm handgun while out on the trail, but only for self-defense purposes. So I guess what really got me into hiking was my dad, as well as my love of the outdoors.
What are your top three places to go hiking?
I would say my top three places to hike would be the Hercules Glade Wilderness Area (12,500 acres of pristine wilderness) in Southwest Missouri, the Buffalo River Wilderness (36,000 acres), and the Ozark Wilderness Areas (23,000 acres) of North West Arkansas. Northwest Arkansas provides hikers with an opportunity to hike (1.2 million acres, and hundreds of miles of hiking trails) with some of the most rugged and beautiful trails this part of the United States has to offer, which is why Arkansas is known as the "Natural State."
Have you had any dangerous crossings with wildlife?
While out on the trail I've seen just about every type of animal this part of the United States has to offer, including various snakes, black bears, coyotes, foxes, raccoons, bobcats, and a mountain lion. The day I saw the mountain lion, I cut my hike short and headed back to the trail head and my vehicle as I did not want to be seen as a potential meal for the large kitty cat. About the only thing I haven't seen while hiking is a Sasquatch, or a Dogman, but you never know; maybe someday.
What was the scariest thing which happened to you whilst hiking?
Probably the scariest thing that has happened while hiking was getting lost. A momentary fear came over me as I realized I had no idea where I was, and the trail disappeared in front of me as I crossed a creek about five miles down a trail. As I headed back from the direction I came from, other trails appeared and I had not the foggiest idea of which trail led back to the trail head, or which would lead me further into the wilderness. I sat down, calmed myself, broke out my map and compass and said to myself "Paul, the Army gave you the knowledge and skills to navigate out of here, now use them." So I oriented my map and compass together and navigated myself out of the 13,000 acres I was hiking. Lesson learned: I now carry a GPS, mark my vehicle, and carry extra batteries. Just because you have never been lost, doesn't mean it can't or won't happen. Hikers get lost all the time in the United States, and sadly, many never make it back to the trail head, or are never seen again – leaving loved ones with the eternal question of what happened to them, or why can't they be found.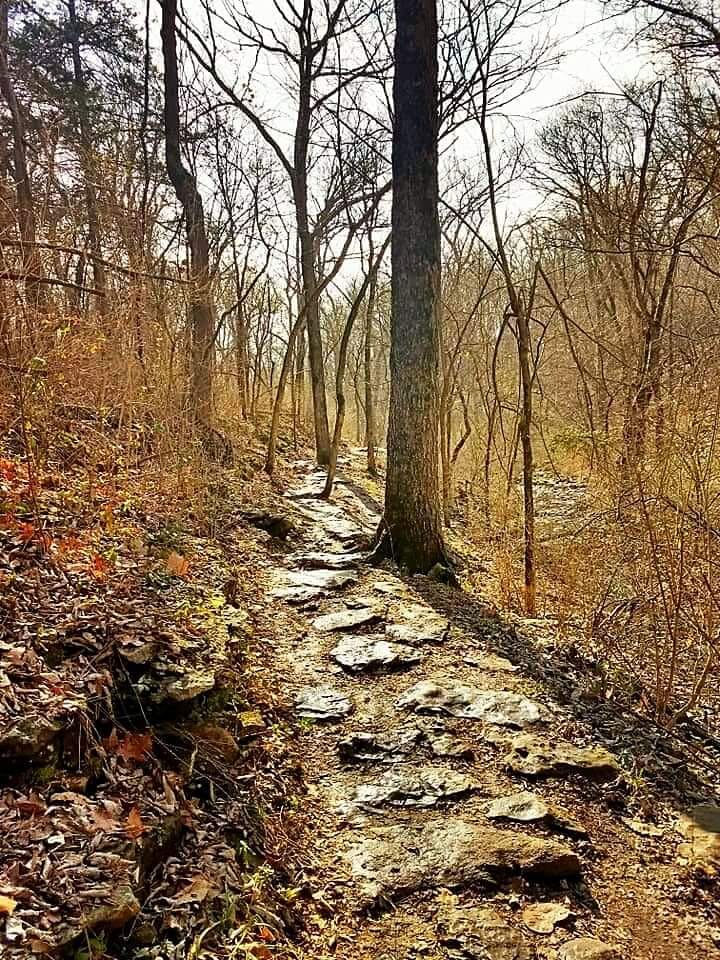 Do you return to the same routes, or do you find yourself constantly looking for new hiking adventures?
I really don't have a preference about trail type, whether a trail is an "out and back" or "loop trail", the thing I look for is the beauty a particular trail provides. Distance is also not too much of a concern, but I try to limit my day hike trails to about 10 miles or less, as this provides me an opportunity to take my time and enjoy the sights and sound of nature. I'm a picture junkie, so I like to take a lot of pictures while on the trail. I usually like to hike new trails, but I will occasionally return to trails I find particularly beautiful, or challenging. The last couple of years I have logged roughly 100 miles of trail time each year. I almost always hike alone, but occasionally I will take a friend or two depending on the trail. Some trails do advise not hiking alone in a particular area due to the risks a particular trail poses.
What do you pack?
I pack the "10 essentials" along with a secondary means of navigation, making fire, a hammock with netting, and a Sawyer mini water filter. I don't know about anyone else, but there are too many critters on the forest floor for me to sleep comfortably.
What is your idea of paradise?
My idea of Heaven is a rustic home on the shore of a pristine mountain lake where the cares and worries of this world are non-existent. Where man and nature live in perfect harmony and the day is one long sunrise during an August morning.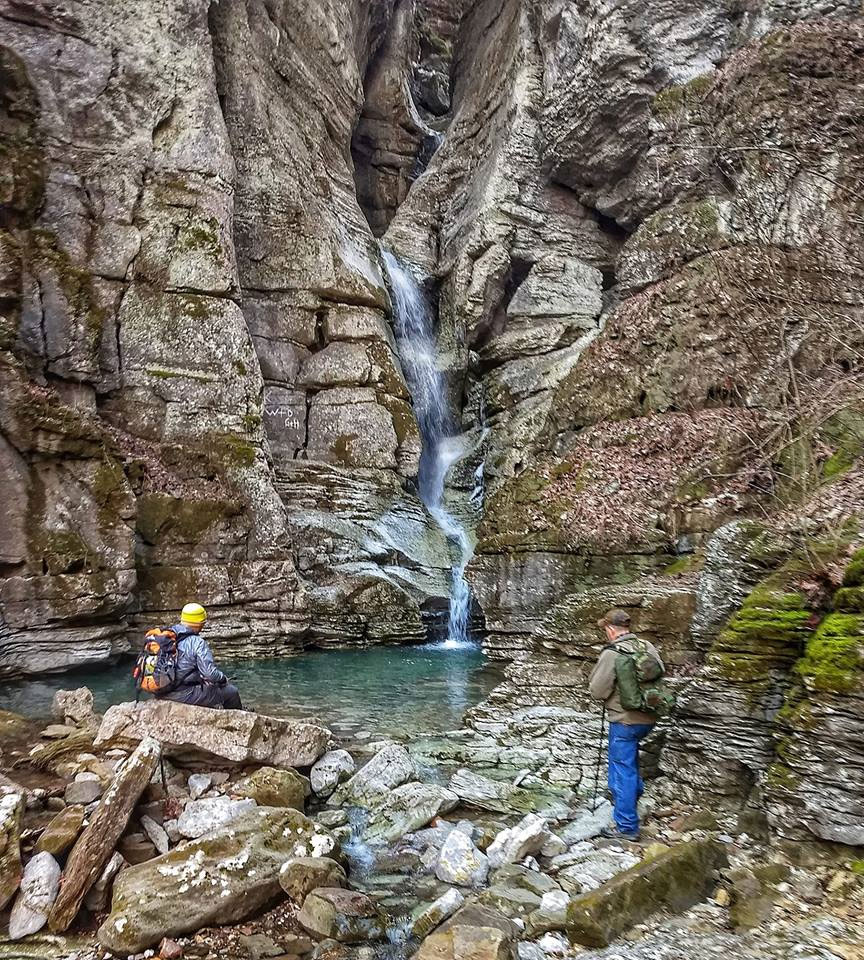 What's your top hiking tip?
I've hiked dozens of trails, some short and some long, and the one piece of advice I would give is this: Take the time to enjoy your surroundings, because the wonders of nature are all around us if we only take the time to look. Remember, we weren't born to just work, pay bills, and then die. Also, research the trail beforehand and always let someone know where you are going.
Looking back, what is your standout memory from all of the hikes you've been on?
On my most memorable hike, I was accompanied by two friends as we traveled to Kyles Landing on the Buffalo River in Northern Arkansas. At Kyle's Landing we hiked to the end Indian Creek Trail, made a 150 foot rope climb, scaled the side of a cliff that was once an ancient cave system, and reached the "Eye of the Needle" – our final destination. The trail is only two miles to the "Eye", but it is undoubtedly the most intense trail I have ever hiked.
---
By Ben Farrin
---