As 2019 draws to a close, we can all start turning our attention towards where we are going to go on holiday next year, but let's not just plump for the same old holiday destinations.
Not sure where to start with your 2020 holiday plans? Try this holiday destinations list for some inspiration.
Iceland
It might be cold for most of the year, but Iceland is a cultural hotspot and gives you access to sights that won't be found anywhere else in the world. Check out the busy cities, explosive geysers, hot springs and, at the right time of year, the Northern Lights for a break that you'll never forget. For more information about booking a holiday to Iceland, take a look at Holiday Hypermarket, and also the tourist board website for in-depth information about things to do.
Japan
Hardly a wallflower in terms of holidays, Japan will be extra appealing in 2020, because it is playing host to the Summer Olympics. Not only will you be able to walk through all the various districts, taking in the different cultural influences, you'll also be able to drink in the exciting atmosphere that comes along with a global sporting event. Don't forget to check out Rabbit Island, too, if you're an animal lover.
Mexico
If a beach holiday is what you're after, Los Cabos in Mexico should already be on your bucket list. A favourite destination for the likes of George Clooney, you'll find glamour, great stretches of sand, whale-watching opportunities and all the Mexican culture that you can handle. The weather will, of course, be exceptional and you can be as active as you like with diving, golf and other sports on offer.
Ireland
You don't have to fly long-haul to find a holiday that will leave a mark on you. 2020 will see Galway in Ireland being heralded as a European Capital of Culture and as such, there is a year-long roster of events to celebrate. Previous visitors have fallen in love with the masses of public art, amazing scenery and food that is homely and memorable – and if you like live music, you won't be disappointed.
Greece
It's no secret that Greece offers an ideal combination of beaches, ancient history and mouth-watering food to the vast numbers of holidaymakers who visit every year, but certain parts are still deliciously understated in terms of tourism. The Athenian Riviera is a perfect example, with old-world glamour, relaxed beaches and incredible restaurants all combining to feel like you've stepped back in time – as well as away from your front door.
Jamaica
Film buffs everywhere will be more than tempted to finally get to Jamaica in 2020, thanks to a portion of the new James Bond film being produced there, but you don't have to be a fan to enjoy a holiday of a lifetime. Embodying everything that paradise should be, Jamaica combines bright-blue waters with white sand, palm trees and fresh fruit and seafood that will regenerate your taste buds in an instant.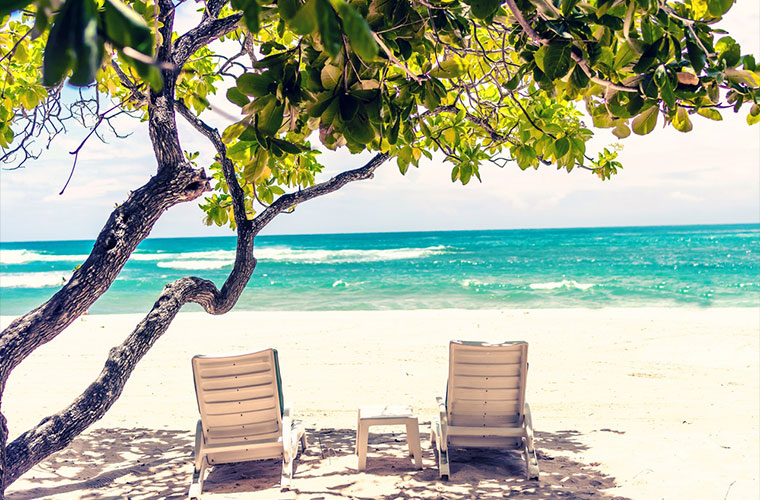 Lebanon
The Foreign Office has recently changed its advice about Lebanon, deeming certain areas perfectly safe for travellers, which has led to a lot of excitement. Bringing together Mediterranean and Middle Eastern cultures, this amazing country offers pristine beaches, mountains and intoxicating cedar forests, alongside plenty of ancient ruins to explore. That's to say nothing of the moreish food and delicious locally produced wines. A real-world melting pot, Lebanon is not to be missed.
Which of these holiday destinations sounds like your perfect getaway for 2020?