India is a magnificent country with diverse culture and ethnicity of people. Its geographical features vary from mountains to frozen glaciers, deserts to beaches lined up with palm trees, wildlife safari and offers many adventurous treks. If you are visiting India for the first time, then without a doubt, you are going to have such an astonishing experience here that you will come back and we do not mean only the Taj Mahal. So, put on your seat belts, because we are going to take you through a crazy fun-filled ride at this destination.
River rafting in Rishikesh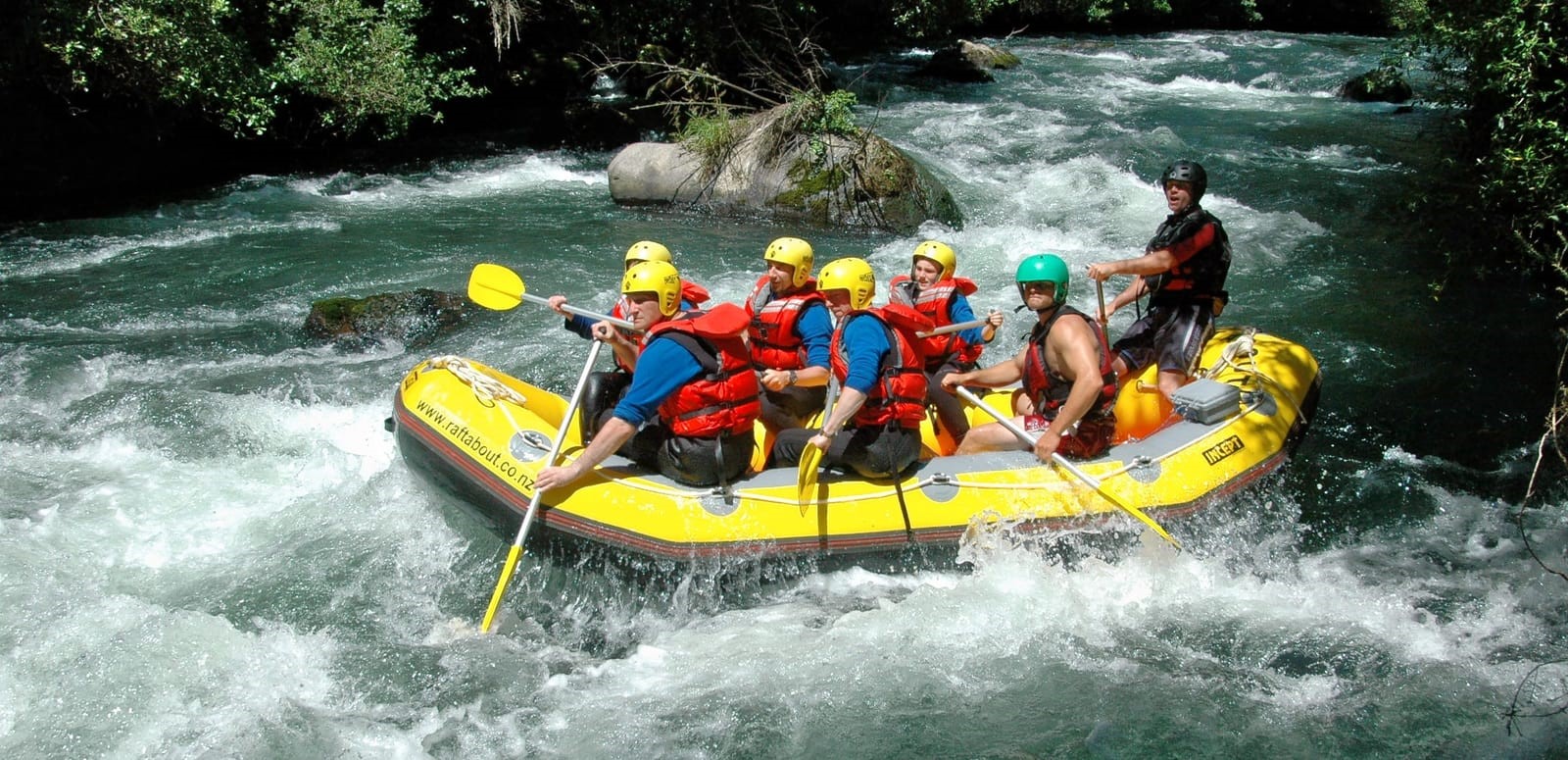 Source: https://www.thrillophilia.com/rishikesh-rafting
Rafting in Rishikesh is very famous in India. It is a thrilling fun-filled experience that must be on your bucket list. Thunderous rapids with Grade I-V of holy Ganga river is an ultimate adventure to experience. Professional rafters will accompany you, guiding you through safe thrilling rafting. You can also enjoy the beautiful view of the Himalayas you get while rafting. Anytime between February to November is a good time to visit this destination. During monsoons, they shut down due to huge water levels. If you are daring and want to experience a spine-tingling sport, then this is a must.
Houseboat in Kerala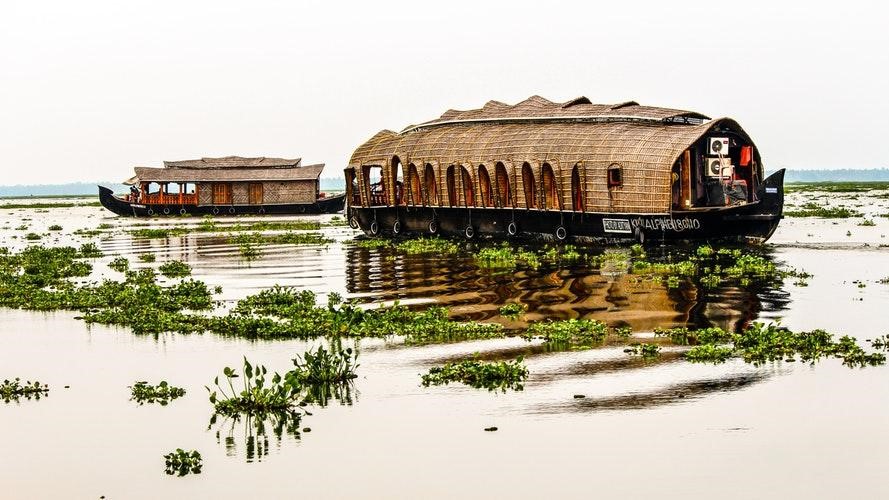 Source: https://unsplash.com/photos/jq0z9B2KN4A
Kerala is a state in south India. There is greenery everywhere which blends with the backwaters and beaches with palm trees. The best way to enjoy this beauty is by houseboat. Houseboats are big, beautifully built boats with built-in private rooms.a cook and a guide will accompany you in the houseboat. You can book these houseboats online and are available at Ernakulam, Thrissur Thiruvananthapuram, Kottayam, Kollam, Alappuzha, and Kasaragod. Apart from the houseboats, Kerala has some very scenic roads. It is a good idea to take a road trip throughout the state of Kerala and enjoy the drive through "God's own Country" as it is known in India. Don't forget to carry rotopax to store additional fuel through the forested areas of Kerala as the service stations might be scarce.
Scuba diving in Andaman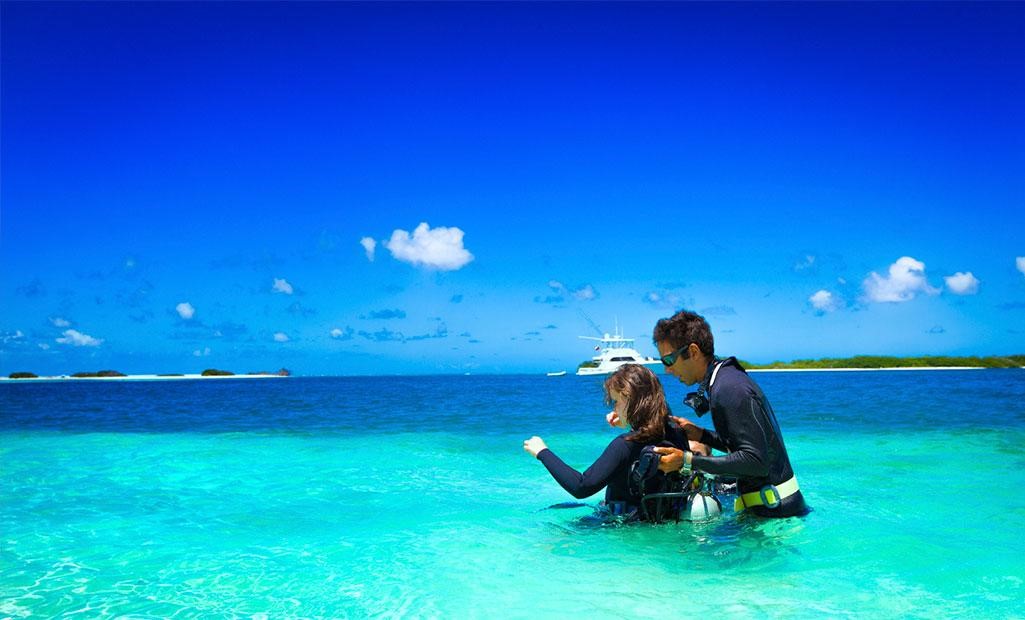 Source: https://www.makemytrip.com/blog/scuba-diving-andaman-islands
The Andaman Islands are part of the Andaman and Nicobar Islands of India. It is a magical destination surrounded by clean blue water, so clean that you can actually see coral reefs. Doing Scuba diving in this marine is a fascinating experience to witness marine life closer from sharks to octopus to scorpion fish.  The Wall (Havelock Island), Fish Rock (Passage Island), and Clinique Island (Port Blair) provide diving sites in Andaman. Best time to visit Andaman for diving is between January to May.
Roopkund trek- Uttarakhand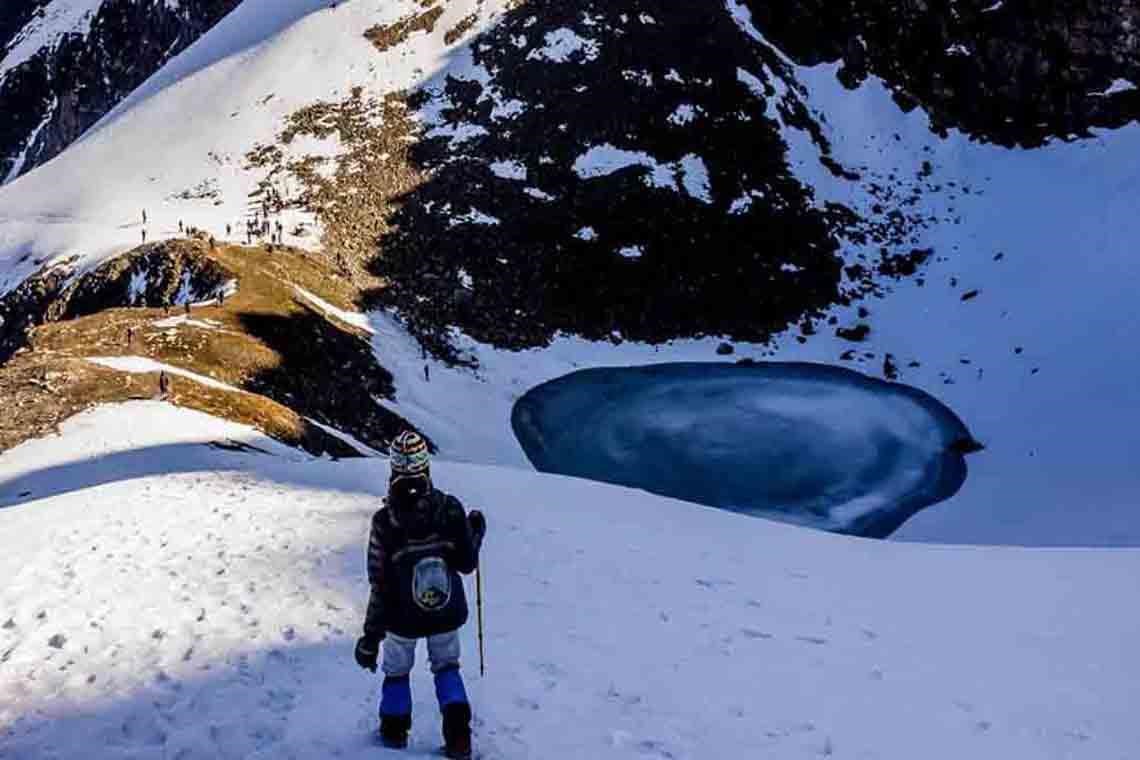 Source: http://himalayanadventurejourney.com/tours/roopkund-trek/
If you like trekking through the undiscovered trails of forests, snow, and lake then Roopkund trek is the destination. Roopkund, located in the Chamoli district of Uttarakhand, is at an altitude of 16,499 ft. It is a moderate trek through mountains, forests of Rhododendron, fir, and Oak, enthralling ridges giving a perfect feast to your eyes. The Roopkund lake is also known as the Lake of mysteries because of the hundreds of skeletons found here which is still a mystery. Just before monsoon in India i.e. May- June is a good time to visit this place. The nights are very chilly at Roopkund and a good bottle of Weller Bourbon is an excellent partner to warm your body during those chilly nights.
Float on Udaipur's lakes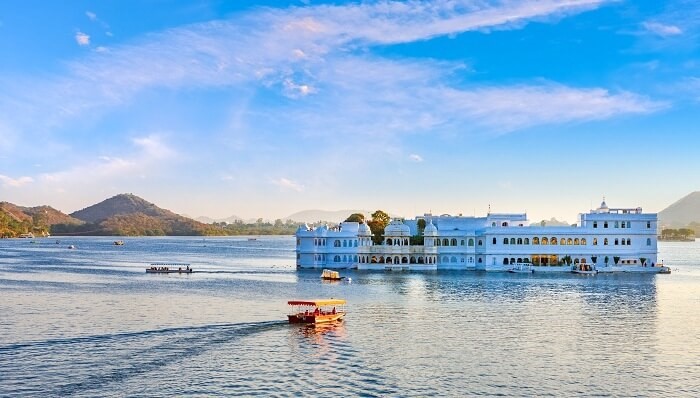 Source: https://traveltriangle.com/blog/taj-lake-palace-udaipur/
Udaipur is the capital of Mewar, Rajasthan. It is also known as the city of lakes or Venice of the east is surrounded by Aravali hills and four lakes. This place offers many majestic forts, palaces, museums, and the temple.  The scenic landscape surrounding these forts and palaces are going to leave you mesmerised. The sunset rays hitting the Lake Palace turns it into gold, is very mesmerising and romantic to watch. Take a boat ride in the Lake Pichola for a closer look of this palace. This will be your perfect getaway for families and solo travellers who are looking for relaxation and excitement at the same time.
Surfing in Goa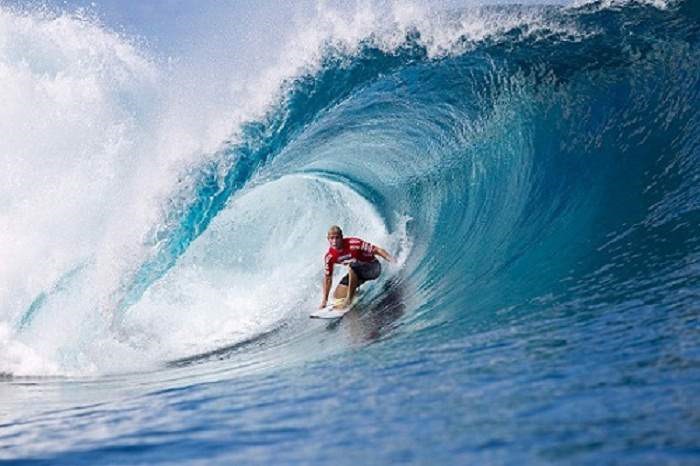 Source: http://www.holidaybirds.com/blog/adventure-travel-activities-in-goa
Are you a surfer or looking for a surfing school in India? Welcome to the most electrifying water sport in India. When in the destination of Goa, you should definitely try the Banana surf which is at Ashwem beach, a couple of miles away from the Arambol beach. Banana surf school has accredited surfers who will teach you surfing skill in like an hour making you will fall in love with this sport. Best time to visit Goa for surfing is between October to December when the waves get normal. While in Goa try some good quality whiskey as they are relatively cheaper in Goa compared to other states in India. Look for a good single malt scotch like Dalmore to have on the serene beaches of South Goa.
Apart from the above-mentioned places, India has so much more to offer. Like Rann of Kutch in Gujarat, Toy Train in Shimla, Living footbridge in Meghalaya, Leh, Ladakh etc are places that will leave you awestruck with their natural beauty. This article and books describing the various cultures and places in India do no justice to what they have to offer when you visit them in person.
About the author:
Rebecca has been closely studying the travel industry trends from quite some time. Intrigued by the booming growth of this sector, she takes interest in penning down her views providing quality insight on current travel trends and also likes to write about food and beverages, particularly wine.