Just off the southwestern tip of Cornwall lies the British islands of enchantment. The Isles of Scilly. These slices of beauty in the Atlantic are often less mentioned than the more famous British Isles. But this does not mean they have less to offer. Filled to the brim with activities, natural sights and gorgeous food and drink, these fair Isles are perhaps the least mentioned islands off the coast. But, they more than make up for their lack of publicity with all they have to offer here. Staycations are becoming more and more mainstream thanks to COVID. And the Isles of Scilly are a prime candidate for a new influx of tourists and travellers from all over the country. And here's why!
What to do on the Isles of Scilly
The relaxed and easy-paced life which is enjoyed by tourists and locals alike is reflected in the various things you can do here. These precious ocean jewels are jam-packed with activities for everyone.
Tours
On the main Island of St Marys, guided walks and tours are always on offer. Every few days, opportunities to tour the other islands (even uninhabited ones) also comes up. All these starting from St Marys. You can choose from general tours to get to know the area, or from specialised tours. Tours for wildlife, archaeology, maritime history and gardens are boasted! These are ideal for new comers to the island. Those wanting to get to know the stunning locations and understand the way of life here. The Tourist Information Centre has all the info you'll need.
Boat Trips
From St Marys, many boat trips run throughout the day, with a choice of what to do and see on them. Wildlife safaris to the Eastern Isles or Western Rocks are just an example on what is on offer.  Here you may see the many seabirds and seals which also call the Isles their home. These are particularly good at low tide, where they can be spotted basking on the exposed rocks. Or, head out to the Bishop Rock Lighthouse, known as England's Final Frontier.
Adventures
Should a more daring trip on the Isles of Scilly be more suited to your tastes, they have a playground of activities to offer.
It would be a shame not to see the Isles from many different angles, particularly from the sea. On which the Isles have access to in abundance. Have a go at kayaking, sailing or paddle boarding for some exercise as well as gaining a unique perspective of the Isles.
If even more physical activity is craved, while exploring the area further then coasteering the sometimes rugged coastline could be a good idea. Also, guided sea swims make for a once-in-a-lifetime experience. Inspect the curious ship wrecks which surround the Islands' shores. Take a step back in time when looking through the windows of old vessels who were trying to visit the Isles themselves, but made the ultimate sacrifice instead.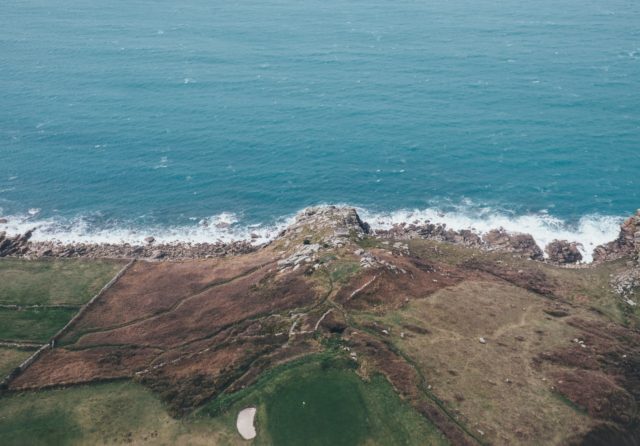 Places You'd Be Scilly to Miss
Since the Isles of Scilly have been inhabited for thousands of years, they are not short of distinctive and unique places for you to visit. The natural formations scattered across these emerald-green gems only add to the atmosphere of the place.
Bant's Carn
Atop a hill on the island of St Marys, an ancient burial chamber can be found. Bant's Carn is a Bronze Age entrance grave, and has been in its current spot for thousands of years. This has made the location a honey-trap for tourists, and is well known throughout the Isles for its gorgeous location and historic significance.
On the slopes below the tomb lies the ruins of an accompanying Iron Age settlement called Halangy Down. Stone slabs peak through green grass as nature slowly reclaims the land. It was once used continually for 500 years until the end of the Roman Period. Field boundaries and terraced remains can still be viewed to this day.
Tresco Abbey Garden
The Abbey Garden is a beautiful subtropical garden on the Isle of Tresco. With more than 20,000 plants from 80 different countries, the glassless garden is a slice of the tropics on British soil.
On the fringes of the criss-crossing grid of paths, the gardens hosts succulents, soaring palms and lipstick-red flame trees. Walking through here you would think you were in the Caribbean or Mediterranean, not just off the coast of Cornwall.
Daily tripper boats make the daily journey from St Marys to Tresco, so access to the other island is easily gained. A well stocked gift shop, garden café and year-round exhibition allow for a well-planned and enjoyable day out.
Art Galleries
The uniqueness of the Isles of Scilly make them a perfect subject for art and creativity inspired by them. They are also a haven for those who match the Isles' eccentricity with their own characters. So it is not surprising to learn that they have many different galleries showing particularly works, all across the Isles.
The Glandore Gallery on St Marys have on show a curious blend. Works by Stephen Morris display a vibrant collection of oil paintings, plus images of him painting around the world. Exhibitions are regularly held, and open to fanfare. They also offer art and prints to buy while on your visit, a great souvenir to remember your trip by.
Gallery Tresco on the Island of Tresco describes itself as the finest gallery on the Isles of Scilly. On the shoreline of New Grimsby Harbour, this converted pilot gig shed now hosts art by some of Cornwall's most established artists. With pieces all over Tresco Island, the gallery is the pinnacle of this art loving community. Viewings can be arranged online or by telephone, and information on what is available can be found on their Facebook page.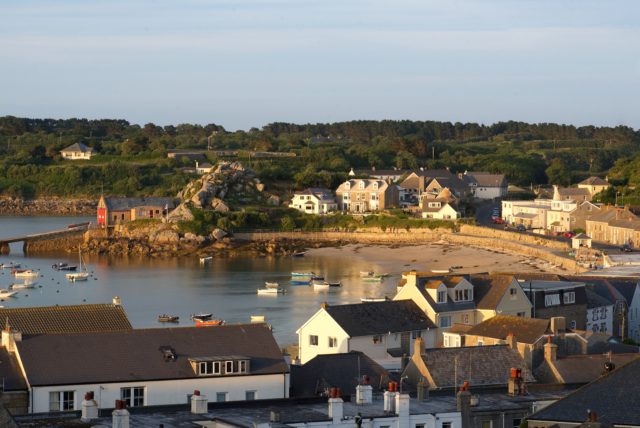 Don't Dilly-Dally, Come to Scilly!
We have all felt the effects of the COVID-19 pandemic. And very few have been untouched or positively effected. But it is clear that one thing seems to have changed for the better. British tourism. People have been unable to travel further than their own country. So, locations around Britain that would otherwise go widely unnoticed, have seen a boost in their visitors. It is important that we look past the lack of exotic travel available to us in the UK, and see the beauty in what we do have. The Isles of Scilly can be an example of this.
The rugged nature and unique sensibility of these Isles expand our ideas of UK holidays. Here we see a haven for relaxation, enchanting sights and unmissable activities. So don't hesitate. Don't be Scilly, and go to Scilly!