Koh Larn isn't anywhere near as popular as some of Thailand's more famous islands like Koh Phangan, and that's a good thing!
Just over a 2 hour bus or boat journey from Bangkok and a half an hour ferry ride from Pattaya, Koh Larn is easy to reach and surprisingly quiet when you get there. It's perfect for a laid-back holiday, chilling by the beach and recovering from that Bangkok hangover where you can repeat the mantra, "I'm never going to drink again".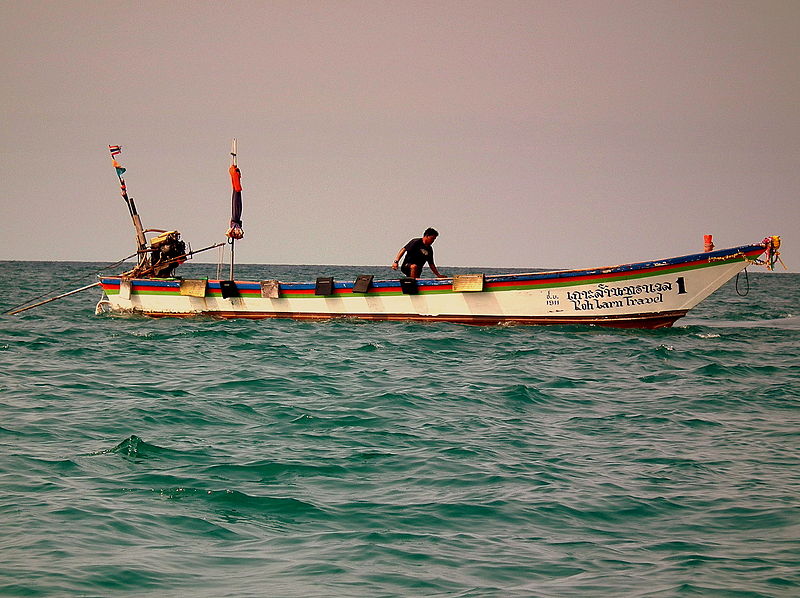 Getting around
Once you arrive, you have a few options for how you can get around from Nabaan pier.
You can hire a scooter for the day for roughly 200 Baht (£5); there isn't much traffic on the island, once you get away from the main pier, so you won't need to worry about fighting through a swarm of other scooters! Just be wary that some of the roads are very steep and narrow, so you should probably only use the scooters if you have some experience.
The easiest option for most people is to jump on the blue shuttles or songthaews, which go to and from each of the 6 beaches. If you walk for 5 minutes from the pier, down the busy street, you'll see a car park and bus station that becomes a food market most evenings. You'll be able to hop on songthaews and you can find a map of the island, which also shows the travel prices.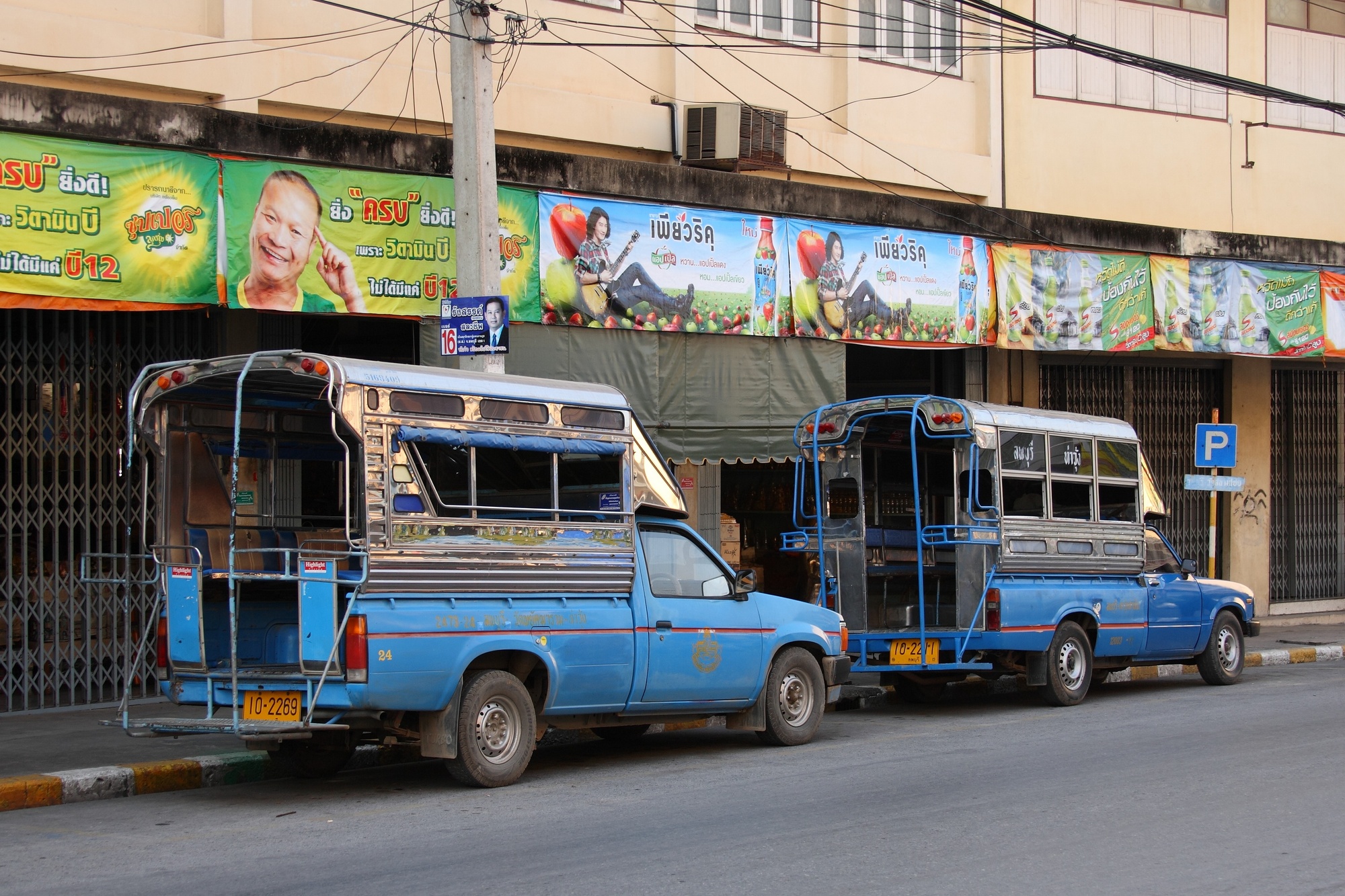 The beaches
The main attraction for your being here, right?
There are 6 main beaches and each one of them is beautiful. They all have white sand and clear blue waters so get that swimsuit on! Some are busier than others, but they all have bathrooms and showers, but they do charge (between 10-30 Baht).
Unlike most of the popular beaches in Thailand, you won't have to dodge people wandering up and down the beach trying to sell you knock-off sunglasses. Here, you can expect to relax and enjoy the scenery.
If you want to sample each beach before you choose the one for you, you can book an island beach tour in a taxi which will then take you to your favourite one for around 400 Baht (£10).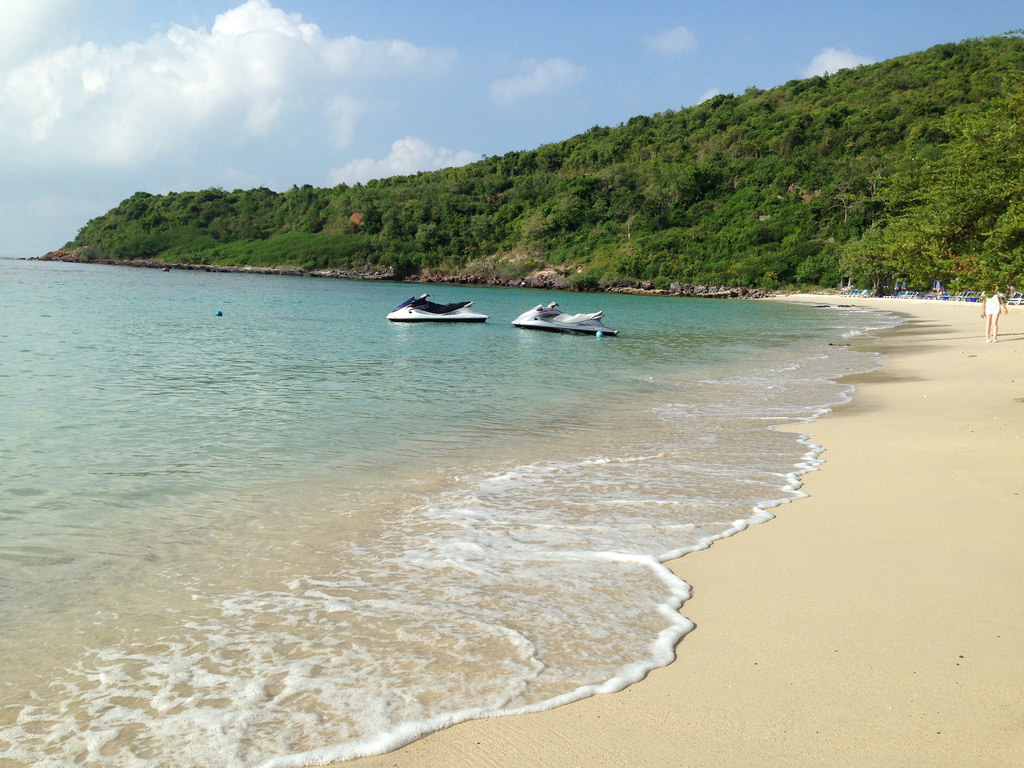 Nual beach
Nual (Monkey) beach is definitely one of the best, so if you have time – make sure you visit!
Known as 'Monkey beach' as it inhabits a small family of Macaques living in the cliffs at the far end. You can see them on the lookout for food later in the afternoons when the beach dies down – people often leave food on the rocks to get them closer for photos. But doing that has been known to attract the local dogs to scare the Macaques away so the dogs can have the food themselves.
Eating
If you're a backpacker, just go to one of the many small Thai restaurants near the pier and get a takeaway for around 50 Baht (less than £2). Most of the restaurants are aimed at locals, so they may not speak English. Luckily for you, they sell all the typical Thai dishes and have handy menu pictures to point at!
A handy tip: if you order "Sai Glong", you'll get your food boxed up to take out.
If you want to experience the vast seafood restaurants in Koh Larn, there are loads along the beaches that serve a fresh "catch of the day". They tend to be more expensive than the takeaways; a typical lobster or prawn dish with sides could cost around 1,500 Baht (around £35). It may seem expensive, but the food is fresh and the scenery is beautiful. You can even eat it from your sun lounger if you're feeling lazy!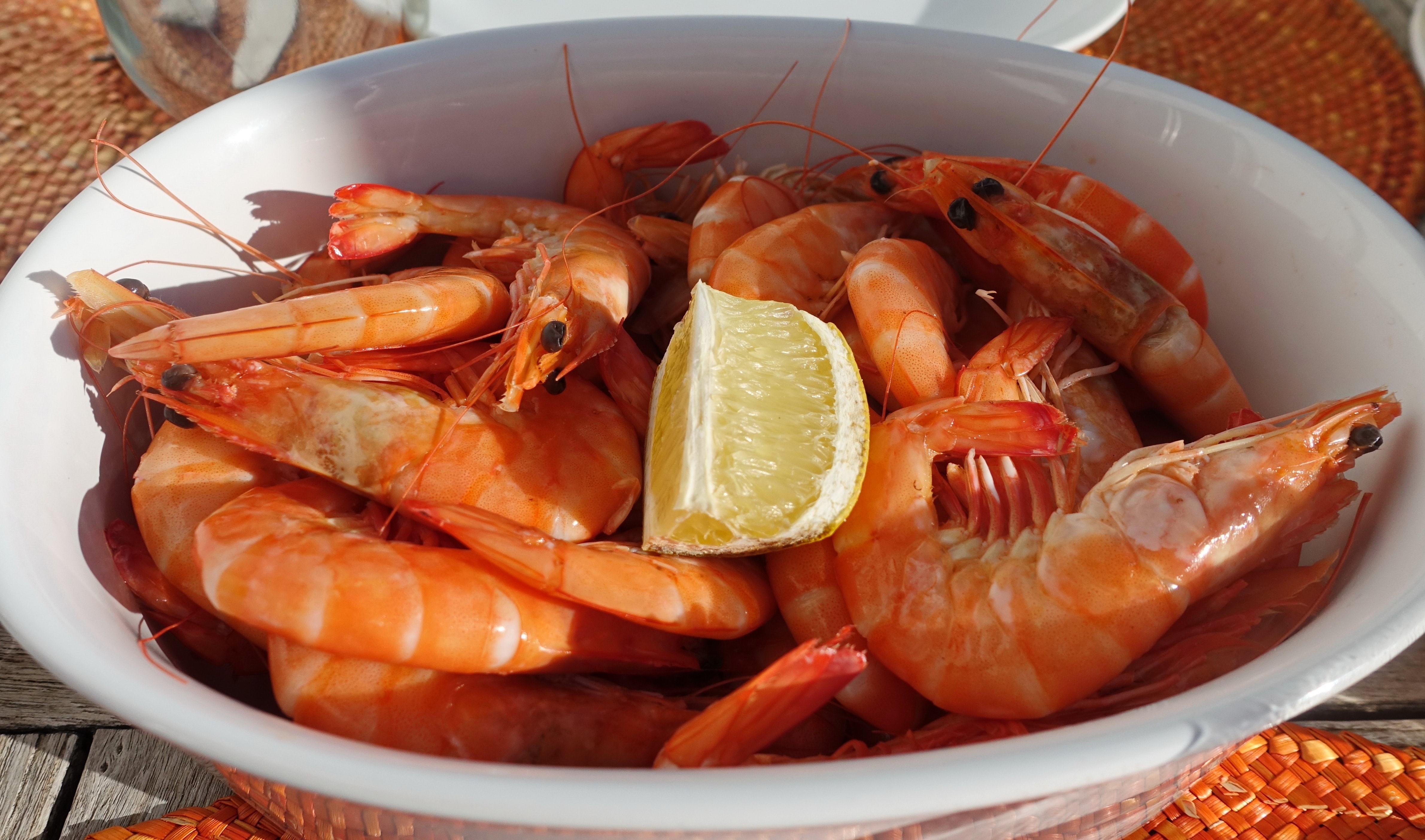 Although it may be tamer than most holidays, if you're already visiting Thailand then Koh Larn is definitely worth passing through – even if it's just for the day!
&nbsp