Birthplace of Greek Goddess Aphrodite, this Mediterranean island has long been admired and coveted for its clear blue seas, warm climate and pale, sandy beaches. With ample party destinations and its fair share of water sports, look no further than Limassol City for an authentic Cyprus experience.
The second-largest city in Cyprus, Limassol appeals to an assortment of tourists every year. Situated on the southern coastline in Akrotiri Bay, this busy city is lined with cafes, restaurants, and bars. With a cornucopia of nightlife and festivals, this sunny seaside resort attracts a slew of young tourists every year. But there is more to Limassol than its nightlife. Explore Cyprus' rich history and culture at one of Limassol's many museums or enjoy the warm seas and partake in some of the water sports Akrotiri Bay has to offer. Here's an ultimate guide to Limassol City in Cyprus.
Perfect for…
A week of partying and adventure for couples and groups of friends
Visit In…
The end of Spring/ early Summer for warm temperatures, cheaper flights, and to avoid large crowds of tourists
---
Tour Akrotiri Bay and the City
Before you dive into anything, you should get to know Limassol through one of its many tours. There are plenty of private tours of the city, but viewing the coastline from the sea is always unbeatable. So hop on one of the mini-cruises in the area or try out sea-kayaking, canoeing or parasailing! Limassol and Akrotiri Bay views while kayaking at sea are superb, and you get a little more decision in where you want to go.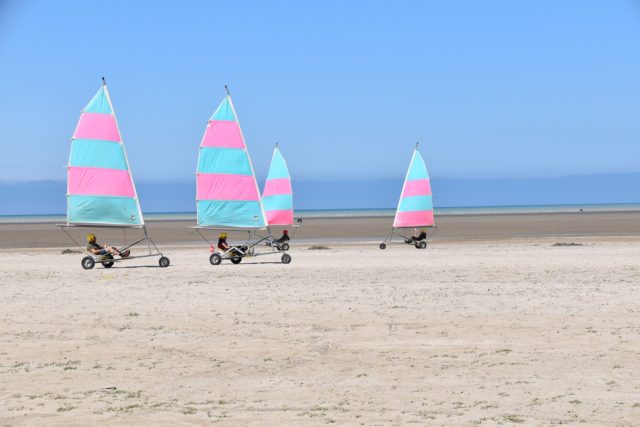 Alternatively, you can try the most unique and fun method of touring the surrounding landscape: land sailing! Landsailing is such a fun experience, especially with a group of friends or your significant other. It only takes a few minutes to get used to the Blokart and, don't worry; you'll feel really secure in the seat as you zip about enjoying nature!
Have a Taste of Cyprus' Nightlife
If you're like many others, the main reason you're looking to visit Cyprus is its nightlife, and that's understandable. Beach parties, raves and pub crawls are popular among young tourists looking to dance in their swimwear. Some of the most popular clubbing destinations in Limassol include 7 Seas, Dolce and Breeze. For beach parties, look no further than La Isla—a beach bar right next to the sea!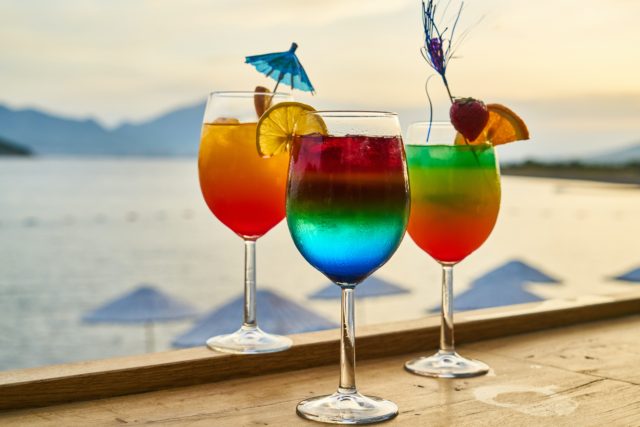 If you want a more relaxed scene, there are also lounges and open-roof bars to enjoy cocktails while soaking in the sun. Marina Roof Bar overlooks Limassol Marina, so you can enjoy a refreshing cocktail as you take in the beautiful sights of Cyprus!
Fun Fact:
If you're heading to Limassol in June, look out for its famous "Kataklysmos" festival near the coast. Local music groups perform popular songs, known as "chatista", while festival attendees drench one another in the water!
Spend a Day at Kourion Beach
Kourion is the perfect place for a day at the beach. Home to an archaeological site, get to know the ancient story of Cyprus before heading down to the crystal-clear waters. Stretching between three restaurants, all offering different types of cuisine, Kourion Beach offers nearby facilities, including toilets and showers. For swimmers, there is a designated area along a long strip of the beach for your safety. After lazing in the sun or cooling down in the waters, wash off in the provided showers and head to one of the restaurants for a bite to eat!
The archaeological site provides a fantastic chance to learn about Cyprus' history. You'll be expected to pay at the entrance barrier for the chance to view these ancient ruins, but it's well worth it. Timeworn mosaics line the floors and walls, while the grande amphitheatre provides fantastic views of the surrounding area. It's spread out over a large area, so be sure to bring sun-cream and a bottle of water. These ruins are definitely worth seeing, especially if you have an interest in history!
Visit Limassol Zoo
Animal lovers will be thrilled to know that there is a zoo among the many activities in Limassol! It's a small, hidden paradise near the centre of Limassol City, and the entrance fees are relatively cheap at 5 euros per adult. Home to several small animals, you can get close to quirky meerkats, Asian otters and mini goats (to name a few)! There's also a reptile house to explore, but maybe avoid it if you have a fear of snakes…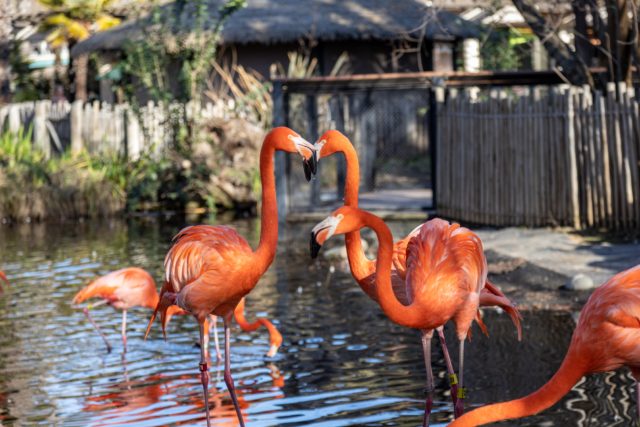 We recommend Limassol Zoo as a perfect morning or afternoon activity; there's also a café in the zoo that you can stop at for lunch. The café, named "Flamingo", overlooks the sea, greenery and flamingo enclosure nearby! If you're hoping to get even closer to the animals, you can pay extra to get on the animal feed program, where caregivers help you feed the animals while telling you a little bit about them. You can even adopt some of the animals!
Fun Fact:
Limassol Zoo ditched cold concrete and metal structures to opt for stone, glass and wood after a long study into their animals' natural habitats.
The Perfect Cocktail of Nightlife and Adventure
Colourful buildings, funky people and unique experiences make Limassol a must-go destination for young couples and groups of friends. From archaic sites to open-roof bars, there's so much to love and explore. Maybe it's time to start dusting off your flip-flops and look for a villa!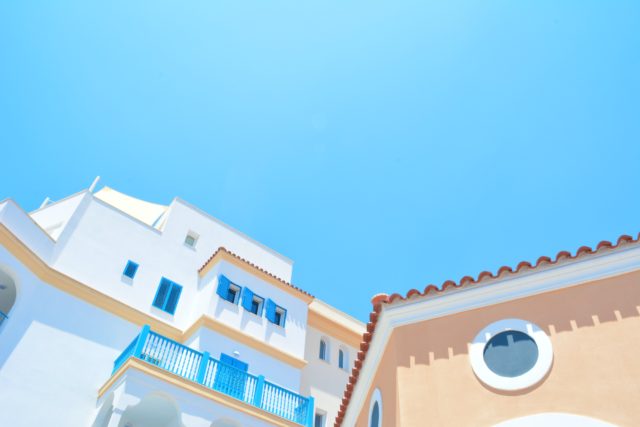 ---
By Skylar Grace