Ask anyone outside of the UK about their top ten places to visit, and London is sure to be one of them.
However, while it's an excellent place for us Brits, it's doubtful many of us would consider it bucket-list worthy. Such a shame, too, because London has many fantastic opportunities and experiences to enjoy. Still, while it might not be a week-long holiday-worthy in some people's books, it's THE location for a lavish weekend getaway. So, whether you want to spoil your loved one on a romantic, luxurious weekend or even treat yourself to some much-needed TLC – England's Capital is the place to go. Here's everything you need to know to plan your luxury travel to London based on my experience.
---
Finding Your Deluxe Accommodation
The most important part of your luxury travel experience is finding the perfect hotel room or apartment. You may not be spending much of your time in your accommodation, but having a beautiful place to come back to after a long day out is the cherry on top of a luxurious experience. In London, there are many Airbnb's and diamond rated hotels to choose from, too. While searching for the perfect accommodation for you, try and have a budget in mind, as well as what types of amenities you'll want or need.
For example, I was looking for an apartment for the weekend ranging anywhere from £200 to £600 per person per night. I also wanted a fancy kitchen, great views of the city and a nice bathtub. In the end, I settled for an Airbnb apartment priced at £399 per person per night. The experience was fantastic. The price might be shocking to some, but it's a luxury weekend after all. And to me, it was absolutely worth it!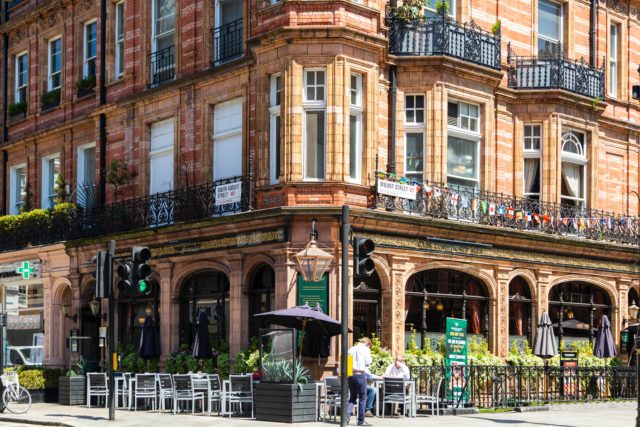 Five Star Restaurants & Fine Dining
Once you have your accommodation booked, the world – or in this case, London – is your oyster! And if there's one thing London is known for outside of its impressive tourist attractions such as Big Ben and the London Eye, it's shopping and restaurants. Initially, my goal was to get a table at Nobu, one of London's most famous places to eat. The food there is said to be out of this world. And I was willing to ignore the price tag that came with it. Unfortunately, I was unable to book a table, so I had to look elsewhere. But if you can swallow the price and are lucky enough to find the opportunity to dine here – I recommend checking it out!
While my partner and I explored London, we came across many quaint little cafés, restaurants, sushi places, and impressive cocktail bars. Still, we decided to cook for ourselves on the first night to make the most of the kitchen we so desperately hunted for. While neither of us was a 5-star chef, finding the ingredients was simple and we enjoyed cooking together. Spending those few hours together while enjoying the sites from our window made up for the disappointment in not getting a table at Nobu. If you're aiming for a romantic and luxurious weekend, simply cooking with or for your partner isn't a bad shout.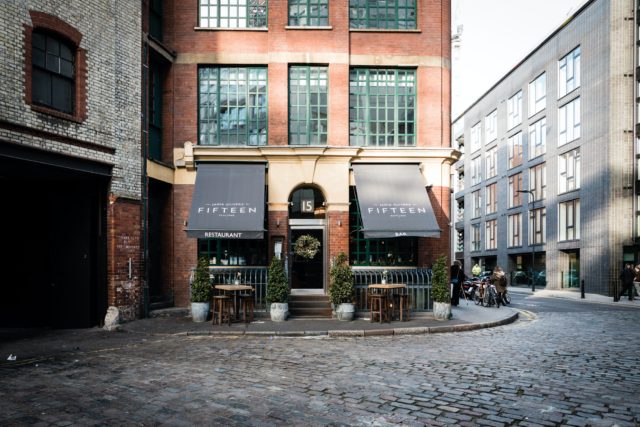 London's Amazing Events and Opportunities
Before you head over to London for the weekend, take a moment to look up any events that are happening during your stay. I might even subtract my statement earlier that finding accommodation is the first step! One thing I wish I'd done before my weekend getaway was taking the time to research upcoming events. You can easily find information over at VisitLondon's Calendar of Events. This calendar lists all the amazing things happening in London. It only takes a couple of minutes to see what will be happening during your visit. By luck, my weekend getaway had fallen on the St. Patrick's Day celebrations, and the atmosphere in the city was incredible.
We followed the parade through the streets before heading into an Irish pub. I'd already read up about Waxy O'Connor's beforehand. But I still feel incredibly fortunate to have had the chance to visit during the celebrations. Even if pubs aren't your thing – I recommend checking Waxy O'Connor's out. The pub is made up of six floors, ranging from aesthetic as you go up the levels! It has a gorgeous gothic church bar on one floor, and on another, the interior looks like something out of a fairy-tale. We took a seat at the cottage bar level, our obvious choice of beverage being a cheeky pint of Guinness!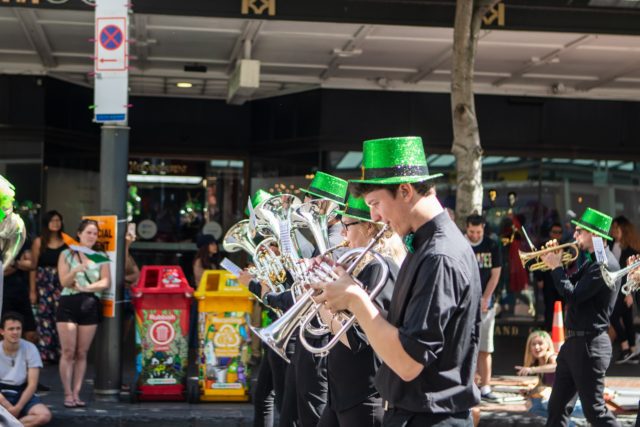 Making the Most of Your Luxury Travel Experience
The last thing you NEED to do when planning your weekend getaway to London is booking a pampering session. There's nothing more luxurious than feeling your skin tingling from a spa day. Plus, you're sure to feel much more sumptuous once your muscles are well and truly relaxed. While we were hoping to get our treatments at Hedgerow by Agua, we went for a package at Akasha at Hotel Café Royal.
Both spas are extravagant and will undoubtedly leave you feeling like a new person. But we were intrigued by the "bone setting" treatment that the Akasha spa offered. In the end, we were a bit too cautious about trying that particular treatment but were whisked away to a land of dreams during our massages and facials. I'd never felt more relaxed and pampered in my life. I absolutely recommend checking London's top spas out if you're looking for that "luxury" in "luxury travel".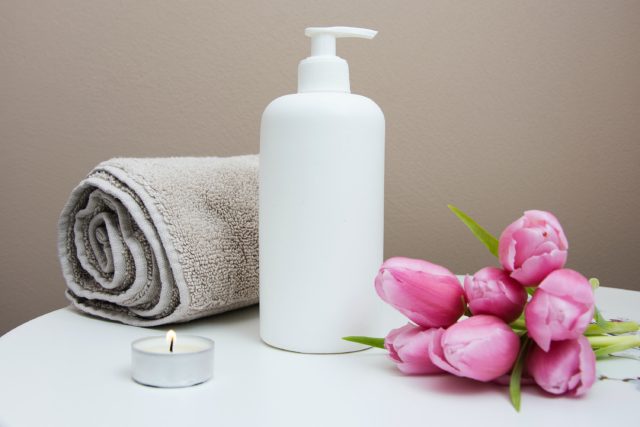 Enjoy Your Weekend Getaway
There we have it, all the steps I took to build the most luxurious weekend of my life (so far). And following these steps, I'm sure you can have a weekend getaway just as fantastic! I was highly fortunate in some cases, especially the timing we chose to travel. However, planning a good weekend isn't entirely dependant on luck. As you plan your getaway and know what you're looking for, you're sure to have a lavish weekend in London. Enjoy your luxury travel experience!
---
By Skylar Grace