Holidays are often all about the destination. From city breaks to beach escapes, most people focus on where they are heading. But perhaps we should start thinking about how we travel as well. The Pacific Coast Highway is an example of a holiday about the journey, not the destination. And is one of the best holidays the USA has to offer. Winding down the West Coast of the US, this road trip gem leads you from city to city. Scenic views, wonderful sights to see and warm summer weather make the Pacific Coast Highway a perfect road trip adventure.
Pacific Coast Highway – The Start
Running from North to South, the Highway can be started from the top or bottom. San Francisco sits at the top, and seems a perfect place to start.
San Francisco needs no explanation. A swathe of hilly greenery and urban sprawl are characteristic of this coastal city. Before starting your drive, exploring this city would not go amiss. Golden Gate Park should definitely be a stop on this city tour. The park holds 2 museums, a Japanese tea garden, a buffalo herd, a windmill and much more. Not the mention the iconic Golden Gate Bridge.
After a wander through the lush park, a stop at North Beach could be in order. A one-time hotspot for Beatnik and Italian culture, this beach has gorgeous aquamarine waters to cool off, and panoramic beach views to take in.
Just steps from North Beach, the oldest Chinatown in the world is begging for a visit. The iconic décor lining the roads give these winding streets atmosphere. With busy markets, shops and eateries, San Francisco's Chinatown is an attack on the senses. Colours, smells and sounds linger around the area, giving it an authentic, bustling feel.
Once San Francisco has been well and truly explored, it is time to start your drive. So stock up on yummy food and drink, and strap in!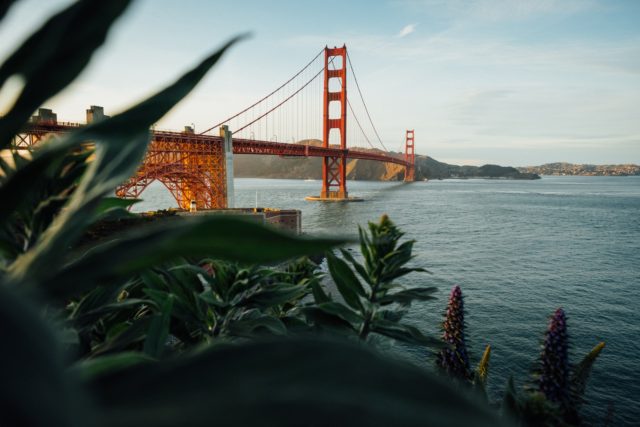 Felton and Santa Cruz
As you wind your way down the Pacific Coast Highway you will come across Felton and Santa Cruz. Just outside these towns, you should make a stop at Devils Slide. This former piece of Highway One is now a walking path, with stunning views of the undulating coastline.
Further down the Highway in Felton, a sleepy town nestled in redwood trees, you can stop to refuel and rehydrate at Monty's Log Cabin. This is a rustic watering hole, with a sunny back patio to soak in the California sunshine.
After your pit-stop, pop on over to The Bigfoot Discovery Museum and learn about America's answer to the Loch Ness Monster.
Once you have reached Santa Cruz, it may be time for a break to investigate the area. This friendly beach town has something to offer everyone. From old-fashioned roller coasters, to an arcade and traditional boardwalk. It is a true California Beach town.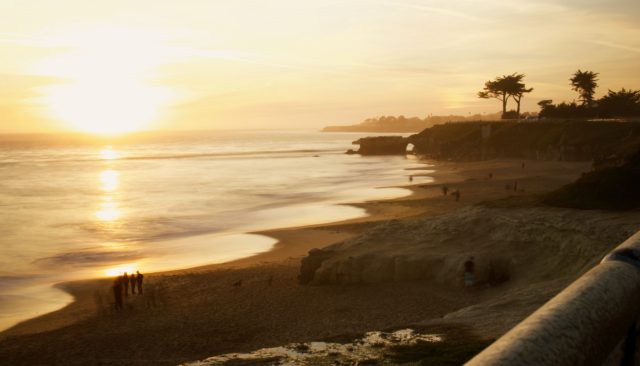 Cambria
4 hours and lots of snacks later, you will make your way into Cambria, the halfway point between San Francisco and Los Angeles.
Upon entering Cambria, take a short detour to Piedras Blancas Friends of Elephant Seals. Here, watch these unusual marine mammals rest, mate and fight. But be careful! These beasts can weigh over 4,000 kilos!
Further into Cambria, the local views and scenery are sure to enchant you. Rocky shorelines, bluffs and tidepools provide an ideal habitat for the sealife the area teems with.
Known as one of the USA's prettiest towns, Cambria has food to match this envious title. Visit Linn's Restaurant, and fill up on their delectable ollaberry pie with vanilla ice cream to boot. Take in the atmosphere of this seaside village all while indulging in the local cuisine.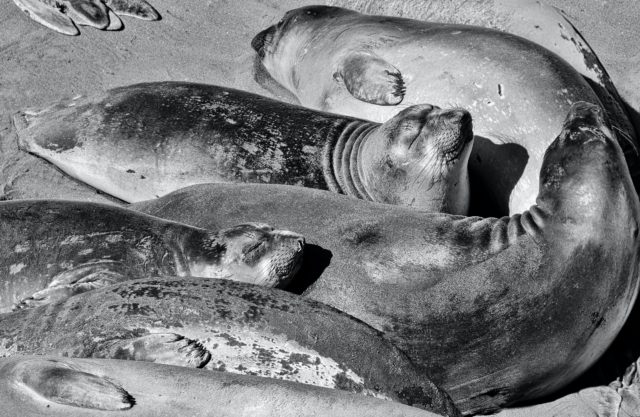 Santa Barbara
Another few hours down the Pacific Coast Highway and you will arrive at the famous city of Santa Barbara.
This cosmopolitan city is the perfect combination of California's two personalities. The glitzy and glamourous. And the easy-going surfer. This city is filled with relaxed Spanish Revival architecture, and mansions and villas dotting the area throughout the city.
Learn about the city's colonial history in the Old Mission Santa Barbara. Here you may begin to understand why the city is how it is today. After your blast from the past, its time to jump back into the modern times. Shop and scout the city's casual art district, called the Funk Zone. Here, the cultural fabric of the location can be fully appreciated. All while engraining yourself into the way of life here with the locals.
As a premier seaside town, you can enjoy the local seafood which the city boasts in abundance. $1.50 oysters are to be supped on at Enterprise Fish Co. while looking out to the open ocean. What a great opportunity for selfies!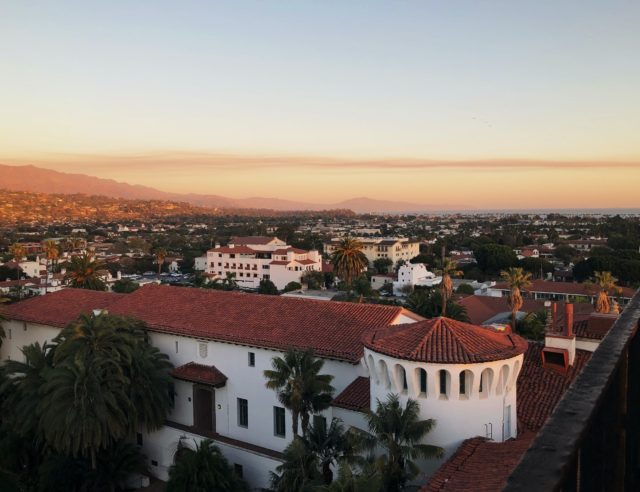 Los Angeles
This next stop on your journey down the Pacific Coast Highway needs no introduction. Welcome to the City of Angels.
Practically being the centre of global entertainment and media, Los Angeles has more than enough to keep even the most well travelled of us busy.
Small beach communities, large city blocks, and suburban sprawl are characteristic of Los Angeles. So no matter how you are feeling on any day, there will be somewhere to explore.
Countless amusement parks, such as the first Disneyland and Universal Studios, mean that fun for the whole family can be found with ease.
Famous sights around the city are also worth a mention. The Hollywood Sign, the Walk of Fame, and the Chinese Theatre are all major tourist hubs.
If all this wasn't enough though, gorgeous beaches and serene hiking spots in the Hollywood Hills aren't to be missed. These can be a great way to get back to nature in the middle of this huge metropolis.
San Diego – Our Last Stop
South of Los Angeles, nearly in Mexico, San Diego will be our final stop. But last certainly doesn't mean least in this case.
As a mecca for surfers, I'm sure it isn't hard to imagine the beaches in San Diego are sublime. Should surfing not be your thing however, a relax on these beaches on a sun lounger with apt food and drink is also heavenly.
As a border city, proud of its Mexican food, the culture here is a curious mix of Mexican and Californian sensibilities. The best place to experience this blend is through the food. Places like Los Cuatro Milpas or Oscars Mexican Seafood serve sumptuous platters which highlight the areas specialities.
Gorging yourself on the food here, you may begin to need some respite from over eating. A stroll along the beach may be enough to walk it off. If not, a more unique experience could be a shout. For $5, a trip to the Cave Store is an affordable alternative. Access to this 200,000 year old sea cave can be gained by walking down the 145-step tunnel. At the end of this trek, a fully stocked store makes for perfect souvenir material. It isn't unheard of for seals to find the sea cave, and somehow end up in the store! Perhaps not the souvenir you were expecting!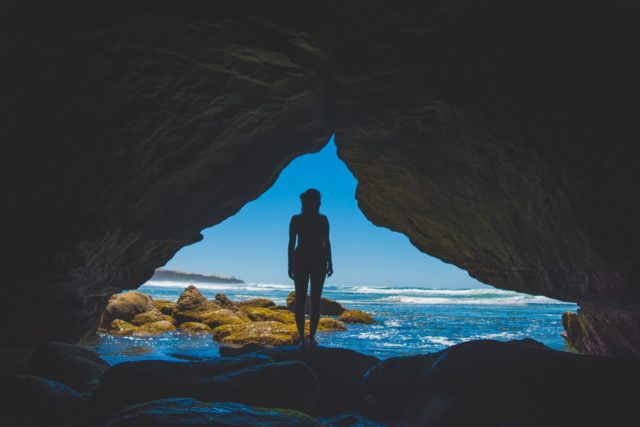 The End of Our Californian Adventure
The US West Coast is an area of the world which gets a lot of attention. With a mix of large and important cities, and small seaside communities, the Pacific Coast Highway allows for a wonderful tour of these different sides of California. Here, you can adapt and change your own trip on a whim. A real bespoke escape, tailored for and by you. Of course, there are many more stops along the way which could not be covered. But, this is the beauty of a road trip such as this one. Stumbling upon hidden gems is part of the fun, and gives it a sense of adventure.
The Pacific Coast Highway may just be a road. But it is a road like no other. So drive forward, into the easy-breezy arms of the Californian Coast.