I'm not going to lie, Macedonia has never been on my list of places to visit. However I stumbled across a little town called Ohrid when using Kayak Explore to try and find my next holiday, and boy am I glad I did! So here's some quick facts:
Destination: Ohrid, Macedonia
Near to: Albania, Montenegro, Bulgaria
Airport: Ohrid St John the Apostle airport (Skopje airport also isn't far)
Currency: Macedonian Denar (MKD) although euro is widely accepted
Exchange rate: when we visited it was approximately 70MKD to £1
Language: Macedonian; English is widely spoken but not necessarily used in information (supermarkets, leaflets etc mostly written in Macedonian).
Lonely Planet Guide
Flights are around £70 and are only with Whizz Airlines, they fly every Monday, Wednesday and Friday (people we spoke to on the plane had their Wednesday flight cancelled and were moved onto our flight so just be aware of this!). We flew direct from London Luton into Ohrid. Our lovely Airbnb host picked us and another couple up from the airport and our adventure begins!
Our first night we discovered our love for Ohrid as we got 2 takeaway pizzas for 200MKD equals to about £3 WINNER.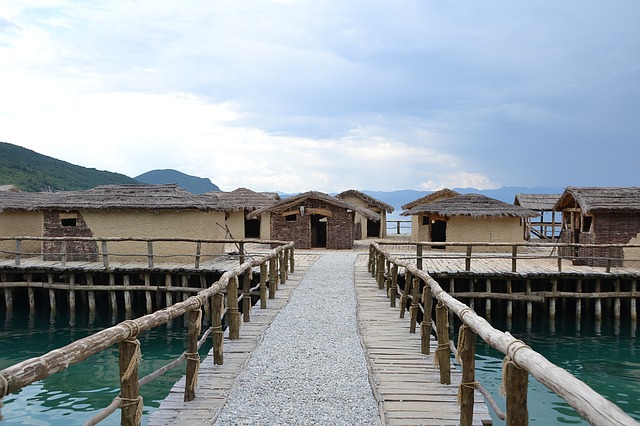 Explore the local area!
If you are wanting a peaceful getaway I highly recommend ohrid. Walking around the lake you stumble across picturesque lakeside restaurants serving freshly caught fish, churches perched on cliff edges and the only sound being the distant buzz of a local fishermans boat.
We decided to head over to St Naum which is a monastery set on the other side of the lake. There are lots of boats that take you to St Naum however we left it too late so got the bus instead  just be wary they are very wiggly windy roads! There's a little beach where you can chill out and little restaurants which look out over the lake where you can try some Macedonian cuisine! We had a few appetizers just to try and these included grilled pumpkin, goats cheese and some yummy bread!
Have any of you been to Macedonia? Any suggestions for where to go when I inevitably return?