Thailand – there is no single way of discovering its delights and trusted hotspots. So, why stay in one place when you can discover so much more? At Hayes & Jarvis, we've been travelling the world for six decades, always on the look-out for new experiences to enhance our touring holidays. Yet, wherever we roam, we never tire of the fascinating culture and tropical beauty that Thailand offers. Here are five alternative ways to discover the treasures of the Kingdom including Thailand Tours and inspiring Multi Centre holidays.
1: Bangkok – Chang Mai – Chiang Rai
Classic Thailand Tour
Thailand's palm-clad coastlines will always be the focal point of any journey to the Kingdom. But there's more to this country than meets the eye. On a Classic Thailand Tour you'll get to experience three major cities plus Thailand's spectacular countryside.
If you've an enquiring mind, there's plenty to investigate among the alleyways and boulevards of Bangkok. Wander from Royal Palace to floating market, to ancient temple to breath-taking rooftop bars and restaurants. Visit Bang Pa, the Summer Palace of Rama V and journey aboard a long-tail boat along the Chao Phraya River to the former capital, Ayutthaya.
From Bangkok, head north to the historic city of Phitsanulok, home to Wat Phra Si Rattana Mahathat, and one of the most revered statues in the Kingdom. Continue north and you'll encounter the town of Sukhothai (Dawn of Happiness), a UNESCO World Heritage Site to discover magnificent temples and Buddhist statues of all sizes, joining the monks here in their daily prayers.
Onward, your journey will transport you to 'the Rose of the North', the beguiling city of Chiang Mai, to gaze in wonder at mountains, to sit and be spellbound by a traditional Khantoke Dinner, to admire the craftsmanship of colourful hill tribes. Indulge your wild side at the Asian Elephant Foundation or pick paper umbrellas, silk or silverware as a memento of your stay at the Thai Lanna Handicraft Center.
Now to explore the Golden Triangle, Thailand's natural border country with Myanmar and Laos, where the mighty Mekong meets the Ruak River. Explore Chiang Rai and the mountain-top temple of Wat Prahat Doi Suthep for glorious views over the city. Then travel by long-tail boat to the hill tribe village of Pha Tai to glimpse ways of life unchanged for centuries.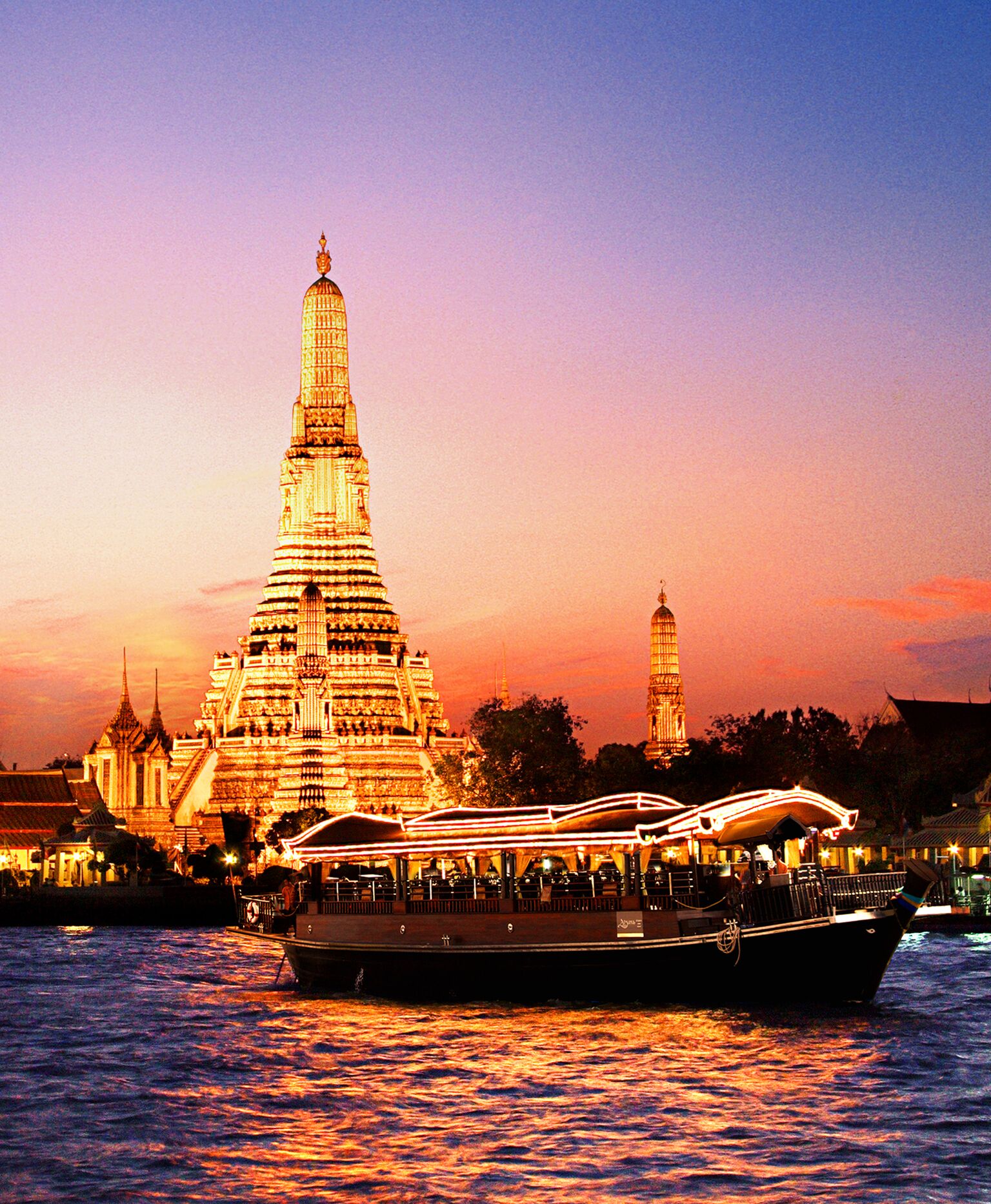 2: Chiang Mai – Koh Tao – Khanom
Best for: Diving and culture
An alternative way to discover Thailand is to fly direct from UK airports to Chiang Mai for a hypnotic fix of culture. Settle straight into your stylish hotel, the Dusit D2. It's set within easy walking distance of night bazaars and markets, restaurants and bars and is the ideal spot to pick up some handicrafts, take a Thai cookery class, or to visit one of Thailand's most sacred spots, Doi Suthep Temple.
The next chapter of your trip involves is a short flight to Surat Thani where a ferry to Koh Tao awaits. Also known as Turtle Island, it offers some of the best diving in the world. Whether a first-timer or experienced scuba diver, there's plenty of scope to spot sea anemone, barracuda, stingray and pufferfish.
On dry land, you'll encounter the monks at Wat Koh Tao Buddhist temple, trek through rainforests to practice yoga at John Suwan viewpoint or take a day trip to nearby Nang Yuan Island. To relax in jungle-inspired luxury, stay at the The Beach Club and Haad Tien Beach Resort Koh Tao and lap up those romantic vistas.
Having experienced the marine paradise that is Koh Tao, take the ferry back to the mainland and visit the Khanom District. It's the epitome of traditional Thai charm, and your opportunity to relax in a haven of South East Asian serenity.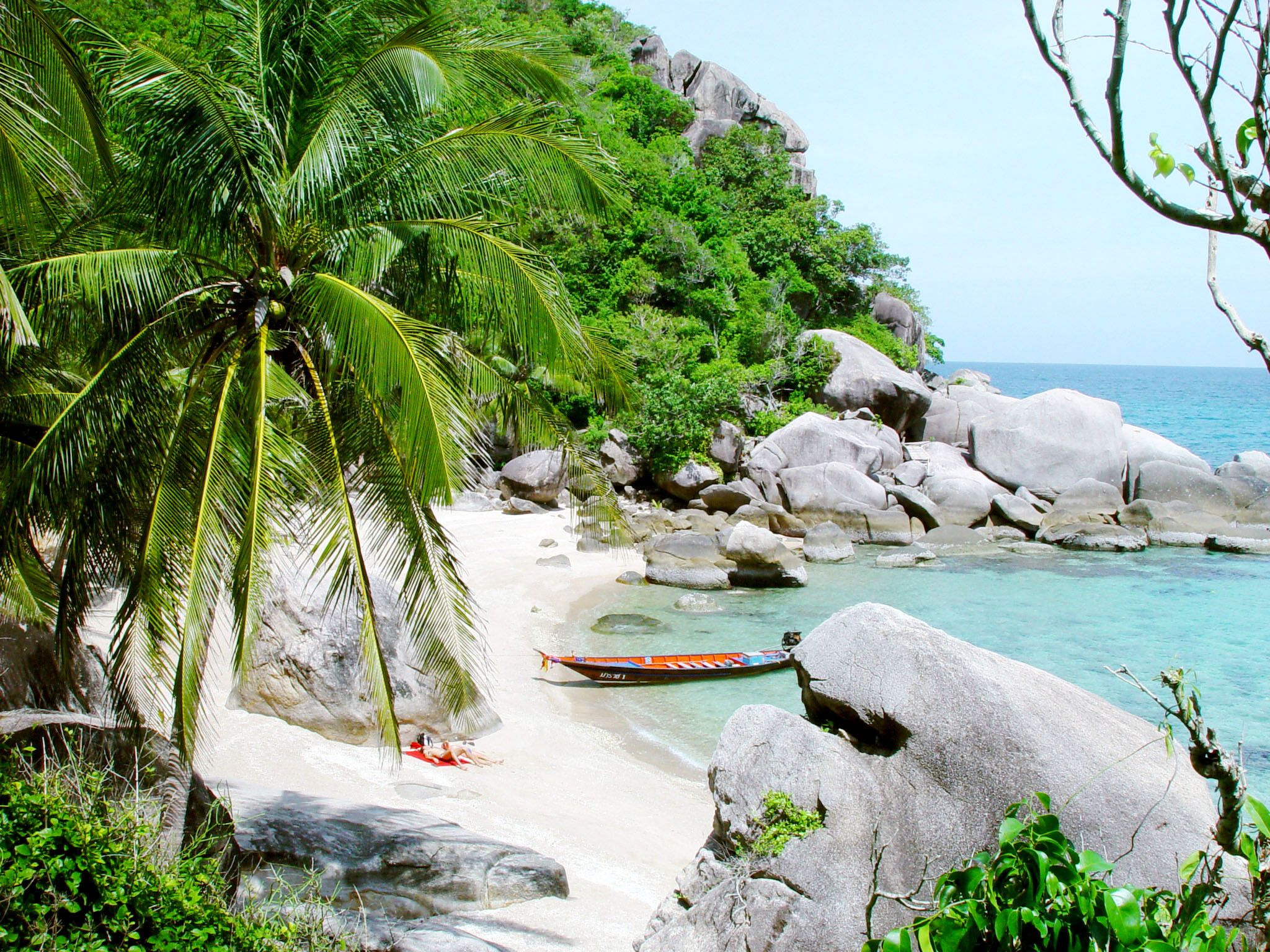 3: Doha – Krabi – Koh Yao Noi/Yai – Phuket
Best for: Combining cultures
Why fly over when you can stop over and experience another amazing country. Contrast cultures when you team Doha with Thailand. Combine Qatar's glittering capital, souks and dhow boats cruises with your next stop: Krabi.
The flight from Doha will transport you to palm-clad beaches, limestone karsts rising from the sea, teeming jungles, plus access to over two hundred uninhabited islands. A visit to Krabi town will ensure shopaholics are well catered for, while sun-worshippers and wildlife-lovers will be captivated by the macaques on Railay Beach.
Sail through Phang Nga Marine Park, one of the most beautiful sea vistas in the world, when you stay at the Treehouse Villas on Koh Yao Noi, a luxury resort nestled amid the rainforest canopy. For more castaway bliss, island-hop to neighbouring Santhiya Resort & Spa Koh Yao Yai to indulge in marathon massage sessions in the spa.
The home leg of your adventure takes place in nearby Phuket, home to shimmering temples, colonial mansions, and serene resorts to indulge in another favourite Thailand pastime: sunset-watching. Take in vibrant Bangla Road by night, or day-trip to James Bond Island and stunning Phi Phi.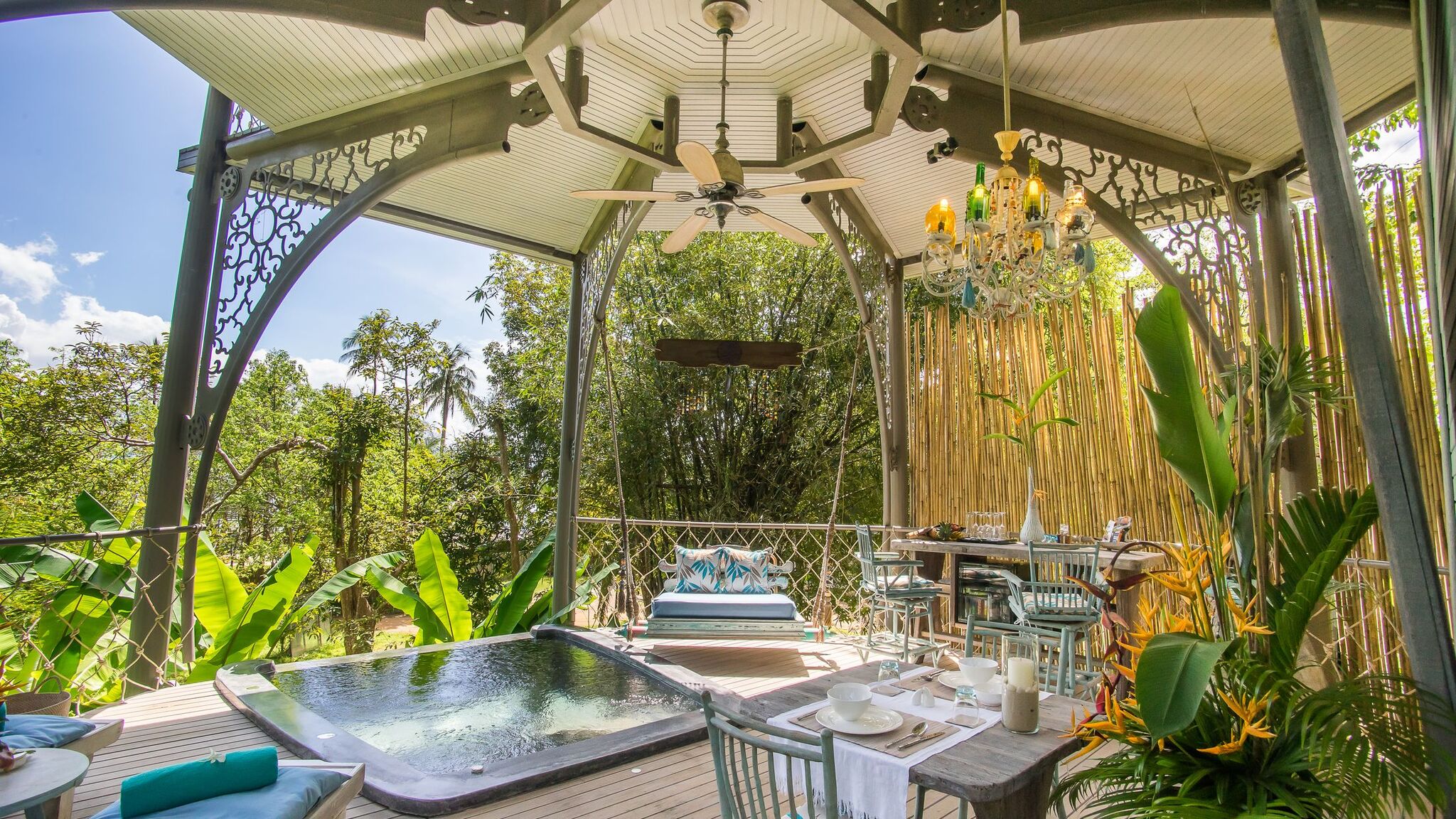 4: Bangkok – Elephant Hills – Khao Lak – Phuket
Best for: Where nature and culture collide
Bangkok will fill you with wonder and awe. It is a snooper's paradise filled with colourful markets, and fascinating streets and shops, where the aroma from food stalls will whet your appetite to explore this city further.
Embark on a lunch time cruise of the Chao Phraya River for a unique perspective of dazzling architecture and historical sights. Glide up river to Ayutthaya, the UNESCO World Heritage Site and ancient capital of Siam to wander among revered ruins and temples including the impressive Bang Pa-In Summer Palace.
After your magical journey, return to the heart of the city to relax with a cocktail or two at the Tower Club at Lebua, a stunning hotel offering spectacular views from the rooftop bar, Sirocco.
From energetic Bangkok travel south to tranquil Khao Sok National Park. Here you'll experience the breathtaking wildlife found at the Elephant Hills Jungle Safari Camp. Stay on a lakeside floating villa, canoe in the shadow of rainforests and limestone cliffs, before helping to feed and bathe the Asian elephants at Thailand's first luxury tented camp.
It's a short transfer from here to Khao Lak for an essential beach break. But this is precisely why Thailand is such a multi-faceted, immersive experience. Bathe beneath the waters of Chong Fa Waterfall, wander through Bang Niang Night Market, learn the secrets of Thai cuisine in a cookery class, or surf and spend your days lazing on Khuk-Khak beach.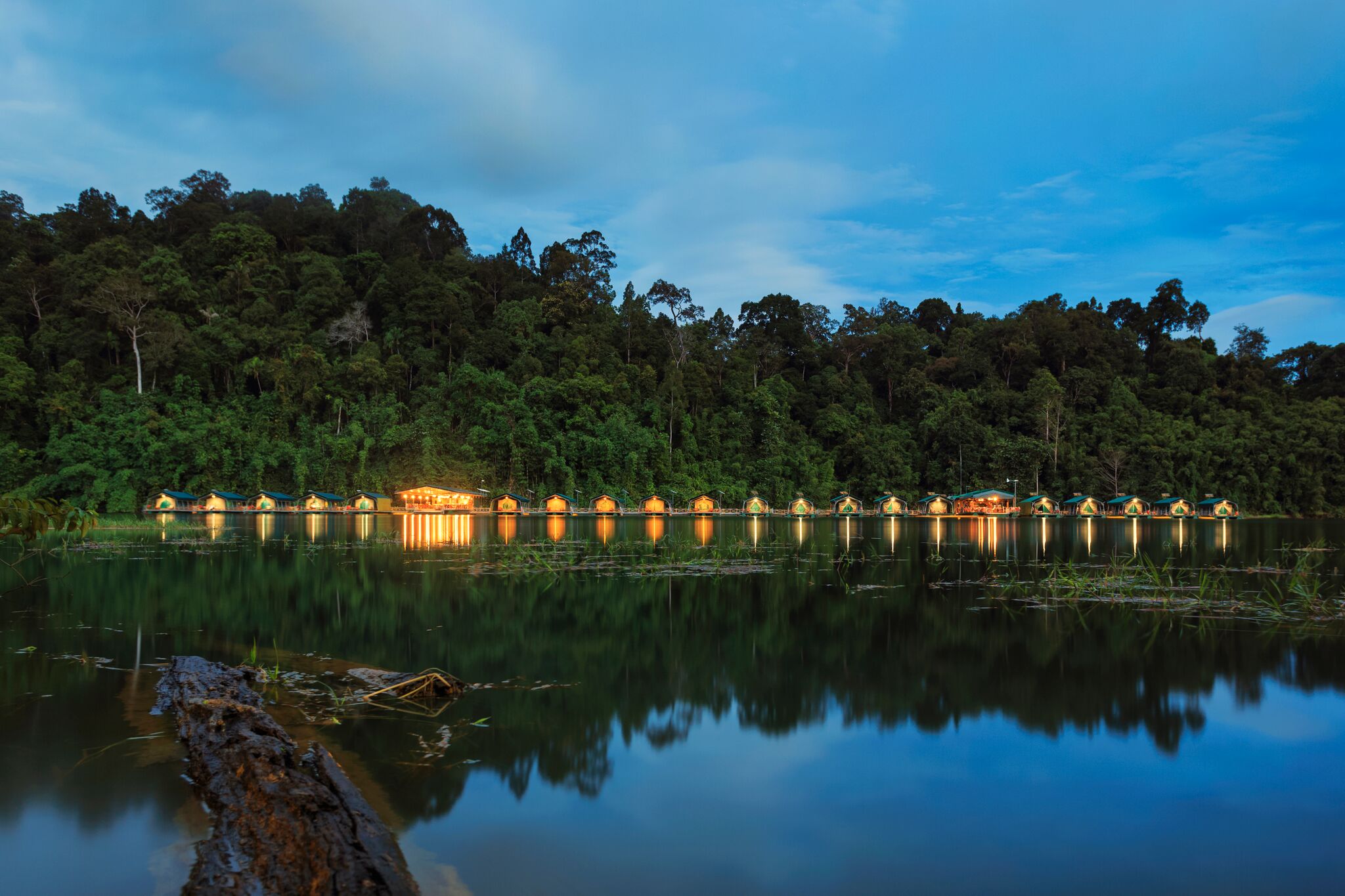 5: Bangkok – Pattaya – Hua Hin – Bangkok
Best for: Self drives the Gulf of Thailand
An exceptional Thailand tour should begin in style. Check into the award-winning Banyan Tree Bangkok, famed for its open-air rooftop restaurant Vertigo Grill and Moon Bar. Get your bearings while absorbing panoramic views and dining on stunning cuisine. You'll notice the spires of the Royal Grand Palace glinting nearby. In the morning make your way there by tuk-tuk to be awed by the King's former royal residence and the Temple of the Emerald Buddha.
Pattaya is a leisurely two-hour drive south to the Gulf of Thailand. Hire a car and leave bustling Bangkok behind. Take in the sights as you cruise the coastline before arriving at the InterContinental Pattaya Resort, an oasis of calm amid a vibrant cocktail of sun, sea and sand. Visit waterparks, play at some of Thailand's greatest golf courses, and explore the Four Regions floating market.
Your tropical road trip continues along the coastline to Hua Hin, the Kingdom's original resort. The Thai Royal Family built their palace here and called it Klaikangwon – 'far from worries'. It was aptly named. Hua Hin is filled with yet more markets, exciting bars and restaurants, so your worries will be far behind you too.
When you return home, you will leave this astounding country with just one single desire: to return to Thailand and explore more. For more inspiration visit Hayes & Jarvis or call one of Hayes & Jarvis destination specialists on 01293 762456 to see what the Kingdom has in store for your next holiday.