Hiking is a popular activity that many people take up as a hobby as a way of tackling stress and indulging in nature. For those who are looking to take up the hobby or are looking for a new challenge, we have found the best hiking adventures that are sure to push you to your limits. However, hiking requires serious preparations and mindful packing. To avoid unpleasant and possibly dangerous situations once you are outdoors, you should be well prepared. If you are just getting started, or you want to make sure you are thoroughly prepared for your hike, check out Hyke & Byke's backpacking guide for beginner hikers and backpackers.
YOSEMITE GRAND TRAVERSE, CALIFORNIA
Distance: 60 miles (6 to 7 days)
The trans-Sierra route is open between mid-July to mid-September and will take you as high as 12,000 feet. The adventure begins on the obscure trails in the Ansel Adams Wilderness where you will see a range of Sierra Nevada Peaks' landmarks. The hike then takes you into Yosemite National Park where you will follow the extensive drainage of the Merced River; a challenge even for those more experienced hikers. Your trail will then be joining the John Muir Trail for a stunning finish. During your adventure, expect to see stunning waterfalls, granite basins, and a beautiful sprawling of sub-alpine meadows. This trail is perfect for the nature lovers and hikers ready to give it their all. 
BAY OF FIRES, TASMANIA, AUSTRALIA

Distance: 16 miles (4 days)
This beach route along the northeastern shore is best explored from October to May. This trail is a little tamer for those who are not experienced hikers but the views along this trail are not ones to be missed by anyone. You will start your journey in Mount William National Park and finish at the spectacular Bay of Fires Lodge where you are bound to see some amazing sites along the way. Endless white sand beaches, impressive rock formations, and the pristine Tasman sea are just a few of the reasons to take up this challenge. You can't go on this hike solo, so this is a guided hike best completed with friends by your side. The reward of wine and comforts of the lodge will be waiting for you at the end of your route, so you'll have that to motivate you to keep going.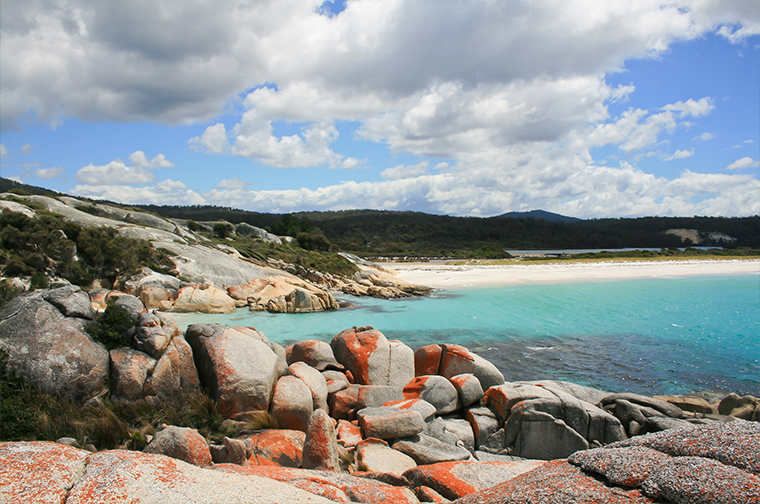 GRAND CANYON HIKE, ARIZONA
Distance: 44 miles (4 to 6 days)
The best times to go hiking in the Grand Canyon are April/May or September/October. Of course, the Grand Canyon was going to rate high on the best hiking adventures, and this is certainly an adventure. Regardless of experience, no one should pass up the opportunity to explore one of the greatest natural features on Earth. During your journey you will be taken back in time as you pass through the multicolored layer of rock of the Colorado Plateau; you will witness two billions years worth of geology on planet Earth. The hike can be as long or as complicated as you wish, the canyon is your oyster, so make it your own.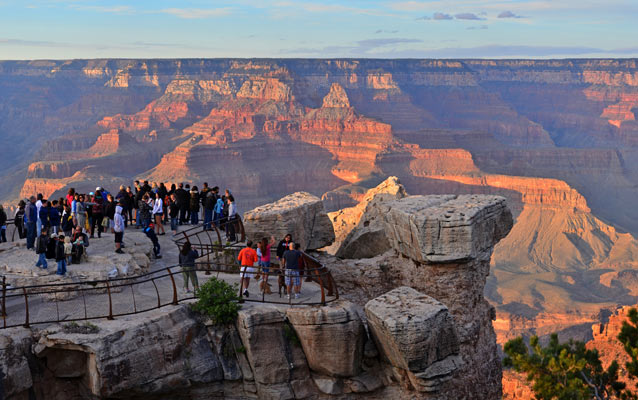 KALALAU TRAIL, KAUAI, HAWAII
One of the best coastal hikes around for experienced hikers. You are best to take on such as challenge between May and September if you want to avoid the rainy season. This trail is challenging both mentally and physically as you take on steep routes in the intense tropical heat of Hawaii. On your way you will see some spectacular views of sun, sea, sand, waterfalls, and rich jungle vegetation. That's not all, after 11 miles of hauling yourself up and down miles of cliff and dirt, you'll be rewarded with a fantastic view of the mile-long arc of white Kalalau beach against the immaculate Pacific Ocean and a camp-over on the sand itself.