Located in central Copenhagen, Tivoli Gardens is the second oldest amusement park in the world – and one of the prettiest.
The 20-acre theme park opened back in the mid-1800s and features some classic rides like the 1914 vintage Rutschebanen and the world's tallest carousel, Odin Express.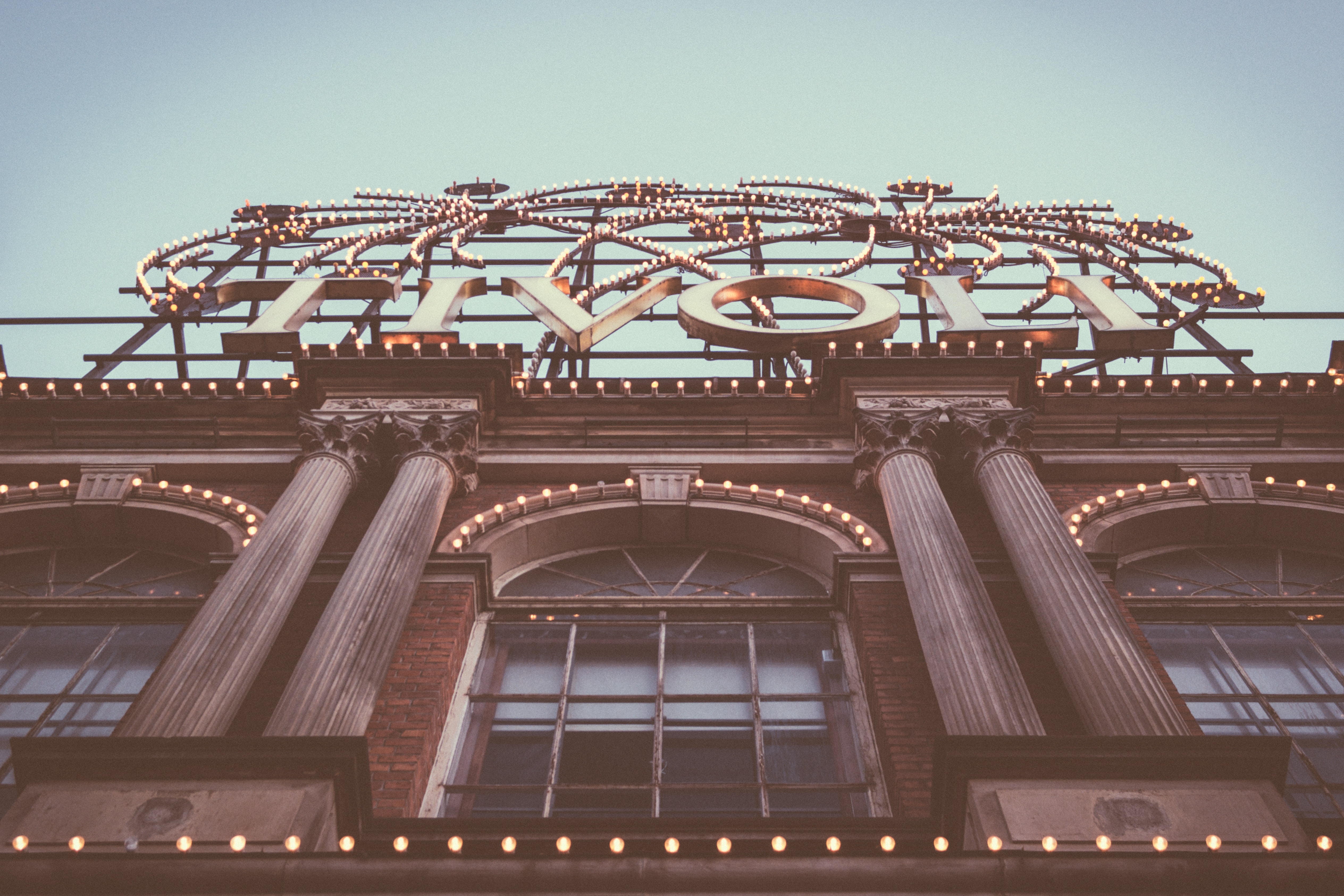 This park also has a lake, many fountains, an Arabian-style fantasy palace, 80,000 flowerbeds and a stage for events and concerts.
People flock from everywhere in Scandinavia to visit Tivoli Gardens to even just enjoy the scenery; the park itself stays open until midnight during summer at weekends for live music events. All of this contributes to Tivoli Gardens being the most visited theme park in Scandinavia and the 4th most visited in Europe – only behind Disneyland Paris, Europa-Park and Efteling.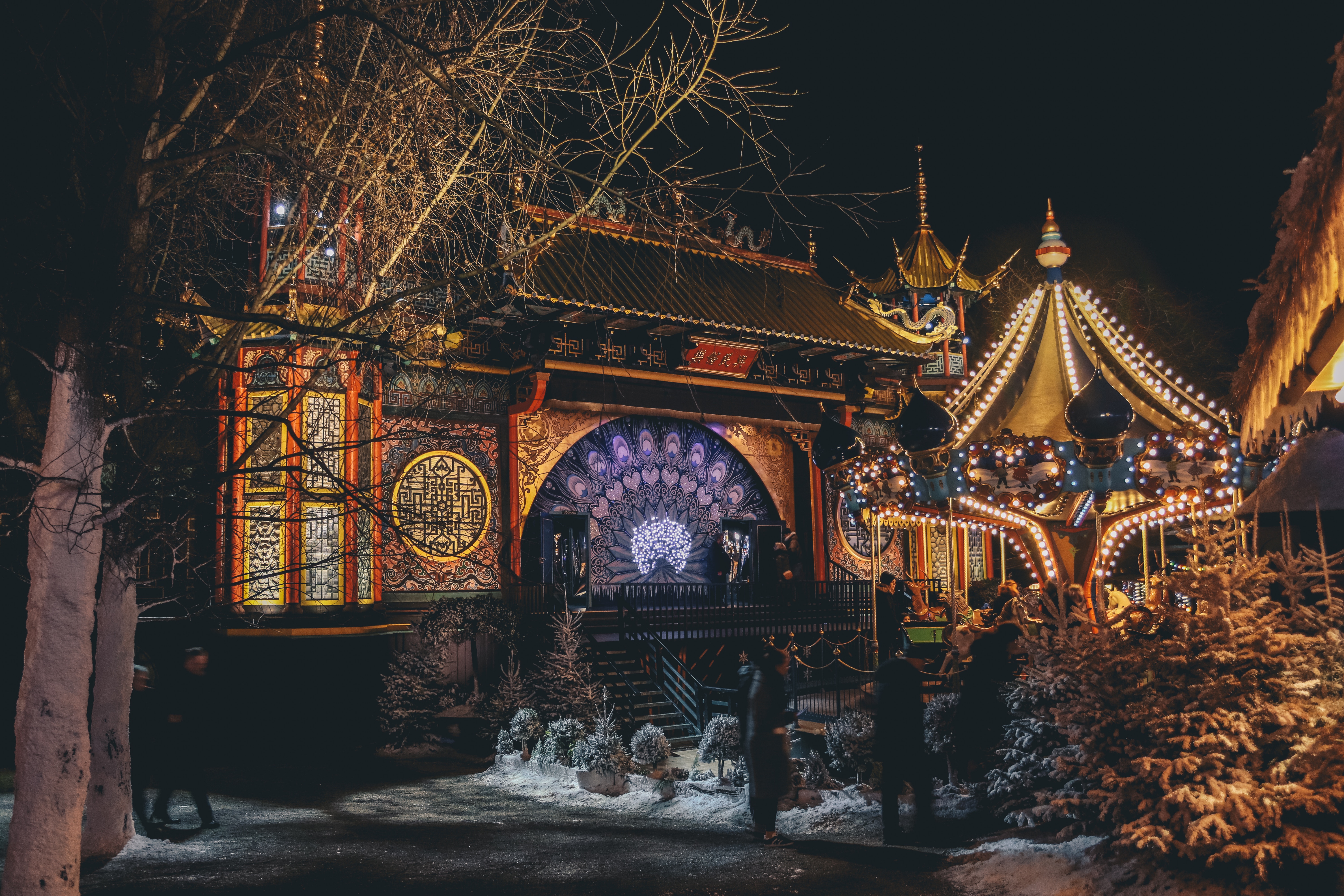 Tivoli Gardens has been rumoured to be the inspiration for Walt Disney building Disneyland after he visited. Other people say that Michael Jackson, after a visit to Copenhagen, tried to buy the entire complex but was turned down.
The rides are all designed to match Tivoli's architecture and gardens. Some rides are nostalgic and others will thrill the keenest of adrenaline junkies.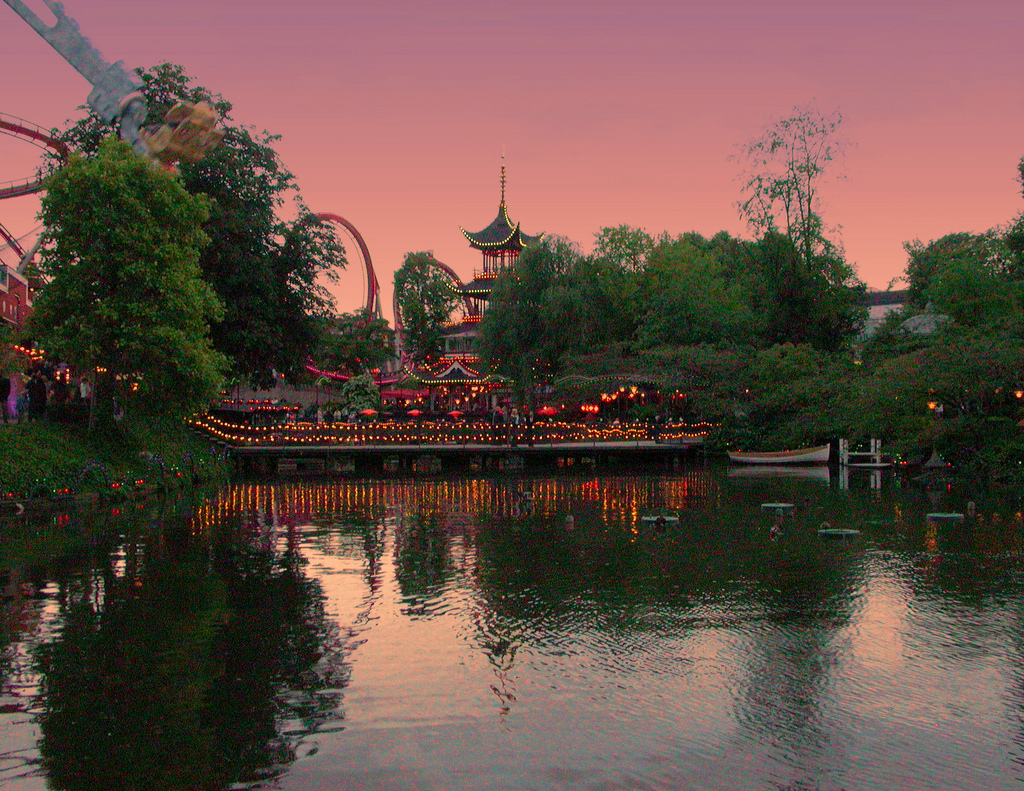 Tivoli Gardens' oldest and most popular ride, the wooden roller coaster from 1914, is one of only 7 roller coasters worldwide which have a brakeman on board every train.
The food in Tivoli Gardens is equally diverse; lots of people bring picnics to the gardens but you have a choice from a variety of restaurants. You'll find everything from traditional Danish cuisine to French bistro or Asian food – including a restaurant from Michelin star chef Henrik Yde who, in 2017, opened Kiin Kiin Piin To in the Chinese Tower.
The great thing about Tivoli Gardens is that you can enjoy the park all year round. Halloween, Christmas, winter, and summer have their own uniquely themed season there, where the gardens are decorated accordingly.
https://www.facebook.com/TheTravelPocketGuide/videos/304943276879141/