With its superb, futuristic architecture, its rich history and ancient temples, and its forever changing and developing trends, it's no wonder so many people from all over the globe travel to visit the city of lights. There are many things you can do in Tokyo, but here are the highlights you should definitely find some time to experience.
Nightlife

Tokyo is the city that never sleeps which means the nightlife is hardcore even for experienced nightclub goers. The most famous Tokyo city clubs are the miniature nightclubs at Golden Gai in the small area of Shinjuku which is also famous more its eccentric architectural beauty. Tokyo also has an incredible underground music scene where you can dance until the sun rises.
The Cherry Blossom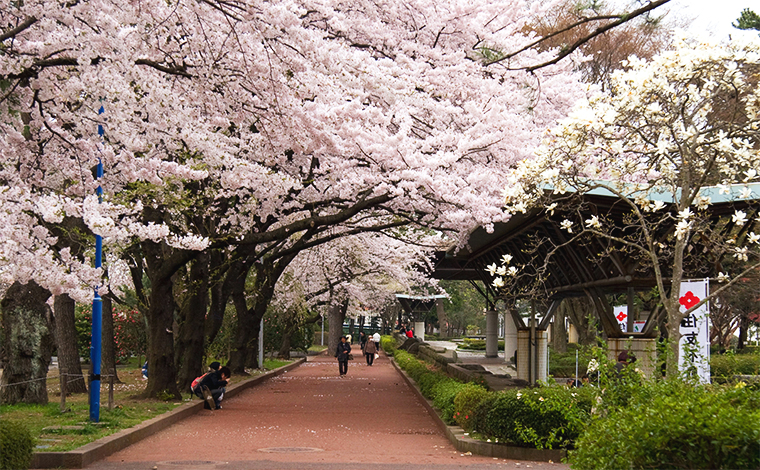 Japan is well known for its beautiful cherry blossom, also known as hanami. When the blossom comes out, it is Tokyo's busiest season for tourism, and it's really not difficult to understand why!
The most popular spot for admiring the cherry blossom would be at the Ueno Sakura Festival where over 1000 trees line the streets leading to the National Museum and around Shinobazu Pond. But there are multiple public parks all over the city where you can see these beautiful trees in their hundreds.
Shopping
Tokyo is the city of edgy fashion and therefore the city of shopping! Tokyo has some of the most extravagant shopping centres and districts including Ginza, a shopping district home to posh boutiques and fabulous department stores.
Shibuya is another shopping destination that screams teen trends. Watch as Japan's teenagers go crazy for the outrageous and most hip trends you've ever seen before in your life. The place is full of colour, music, and everything a teenager could possible require for the ultimate shopping trip.
Festivals
Most of Japan's festivals are held during the summer months and autumn but there are festivals all year round! Japan love to celebrate and their local shrine festivals are a great opportunity to experience the Shinto tradition. The Sanno Festival (Sanno Matsuri) is one of the three most famous shrine festivals in Tokyo along with the Kanda Matsuri and Fukagawa Matsuri. It is only held on even numbered years whilst Kanda Matsuri takes place on odd years.
The Food
Have you really been to Japan if you haven't tried their famous local cuisines? The most famous of course is sushi and sashimi which is freshly prepared from Tokyo's local fish markets. Tokyo has some of the most exclusive and extravagant restaurants known to the human race. A particularly popular restaurant is the Joel Robuchon; one of the top 10 Michelin-starred restaurants in Tokyo.