Over 50 countries to choose from, and dozens of renowned national parks – it might seem easier to just close your eyes and chuck a dart at the map of Africa. But a closer look at these parks will reveal all kinds of different features; from the species you can see, accessibility, and whether you can self-drive during your safari or not!
While some of these safaris are perfect for a family vacation, others are more suited to mature travellers wanting to discover their inner explorer – but either way, Africa's nature and landscapes can appeal to all!
This is the first national park in Botswana; it is popular for its large elephant herds which reach total numbers of 100,000! But also Chobe has one of the highest densities of nature and wildlife in the whole of Africa. The main areas of the 11,700m2 park mostly compromises of the Chobe and Linyanti Rivers, and the Savuti Marsh. Therefore, the park has a variety of different ecosystems home to numerous species including lions, hippos, and antelope, plus many bird types.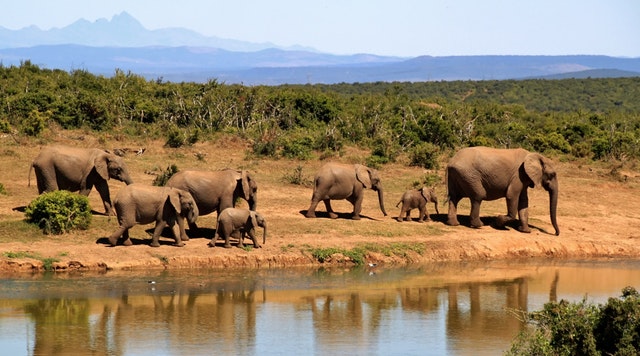 Hwange National Park
This park is the largest reserve in Zimbabwe; protecting over 400 species of bird and 100 species of mammal. Here, visitors can see the rare African wild dogs, plus thousands upon thousands of magnificent elephants. The scenery ranges from rich grasslands and forests, to the Kalahari scrub – each one attracting its own selection of wildlife. Plus it's only a couple hours away from the renowned Victoria Falls.
In this national park in northwestern Nambia, you can visit the Etosha Pan; a dry lakebed that attracts a variety of wildlife, 144 species to be exact, including elephants, rhinos, ostrich, giraffes, and even lions. They create a truly suspenseful viewing experience as visitors can watch the mammals fight for dominance over the neighbouring waterholes.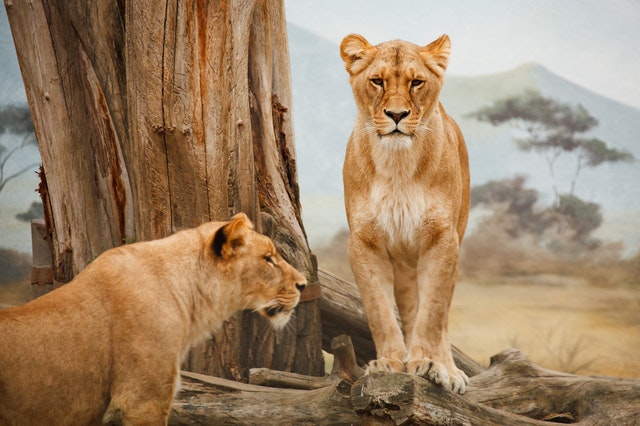 Kruger National Park
This is one of the most popular national parks in Africa with it attracting heavy tourism crowds every year. This park stretches 19.485m2 and includes a very vast variety of habitats including rain forest and bush plains, 500 bird species, and more species of mammal than any other African national park. It offers a range of activities including canoeing, 4×4, hiking, fishing, and even motorcycling. There are campsites and luxury lodges available – and a self-drive option means Kruger Park is really open to everyone.
Masai Mara National Reserve
This beautiful national reserve is seen as a stage for the Great Migration; every year from June to October, the Mara sees two million zebras and wildebeest inhabiting the area if they survive crossing the precarious Mara River. There are a range of safaris available plus the chance to meet the Maasai people. Visitors can spend time with some truly fascinating people, learn about the culture, plus bushwalks, warrior training, and village visits.