If you're scouring the Internet and reading travel blogs, chances are, you're looking for your next adventure. So here's a hot tip – book a flight to Australia; the land where the sun always shines, every day's a beach day, and you can have a kangaroo as a pet (actually no you can't, that Kangaroo would totally own you). Even better, the Australian Government has started relaxing laws around Working Holiday Visas, making it easy to go on a long-term adventure, and maybe even get an actual tan.
Here's a list of the 6 travel experiences you absolutely can't miss in Australia:
Whitehaven Beach and the Whitsunday Islands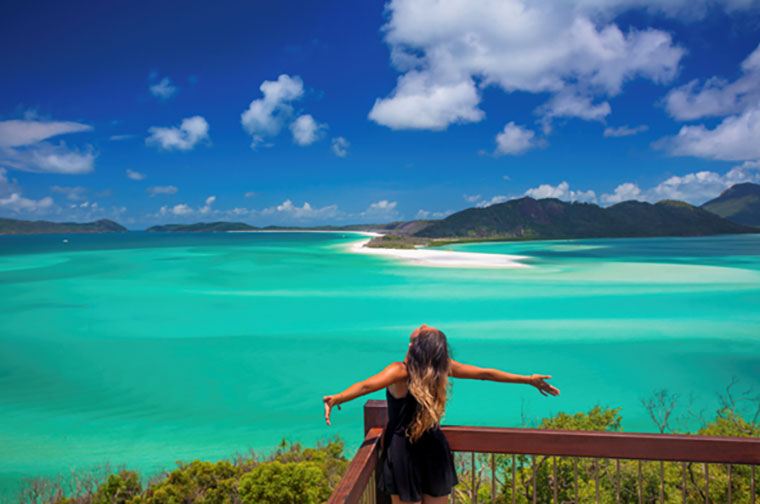 If sailing around tropical islands, snorkelling coral reefs and sipping on cold beers sounds like a bit of you, you're already vibing the Whitsundays. Whitehaven Beach is one of the most iconic spots in this magic part of the Great Barrier Reef. Looking like an ice cream swirl, with white sand and sparkling blue water, the sheer beauty of it might make you shed a wee tear.
Spot Snoozing Koalas on Magnetic Island
Of all the adorable animals in Australia, Koalas are the cutest of the lot! These sleepy little marsupials are tough to spot in the wild, but here's a hot tip: Just off the coast of Queensland, there is a charming little island that is full of them. On Magnetic Island you've got a pretty good chance of spotting one of the 800 koala-ty residents snoozing in a tree! Half of Magnetic Island is National Park, with loads of hiking trails and half beautiful palm-fringed beaches and cute cafes. You might never want to head back to the mainland!
Swim alongside turtles on Great Keppel Island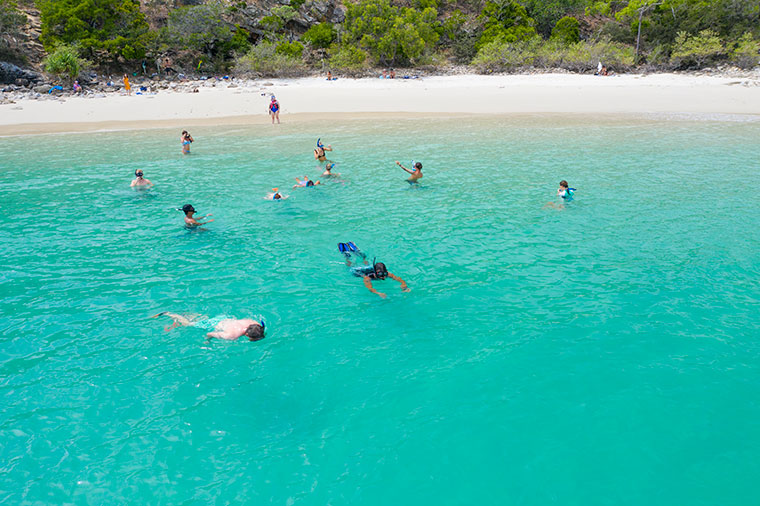 Speaking of amazing wildlife and beautiful islands, here's another one you can't miss. Great Keppel Island is one of the best kept secrets on the East Coast. Sitting at the southern end of the Great Barrier Reef, you can expect to find loads of marine life chilling out here. Turtles are a common occurrence, but also look out for sting rays, tropical fish and of course, keep an eye on Nemo.
Visit the Maheno Shipwreck on Fraser Island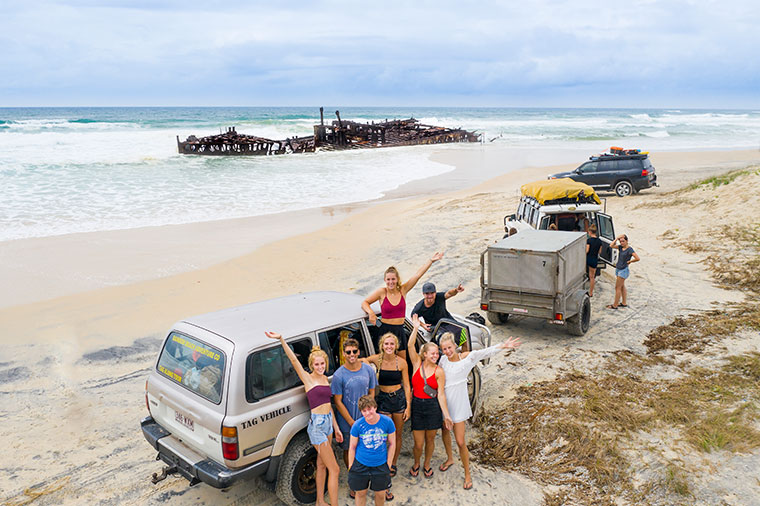 Fraser Island is the largest sand island in the world and is full of surprises; from freshwater lakes and purebred dingoes, to the curious shipwreck on the shores of 75 Mile Beach. It's not every day you get to see the remains of a 115-year-old ship, without having to go through the hassle of learning to breathe underwater. As for the story of how the Maheno came to her final resting place, you'll just have to come and see for yourself.
Sip beers in a giant spa overlooking Barrington Tops National Park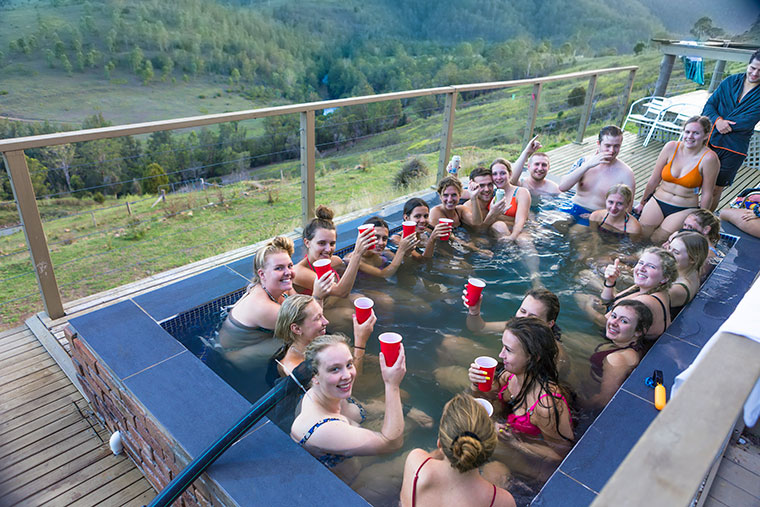 Head inland a little and discover the beauty of the Australian hinterland. Nestled on the hillside of this World Heritage Listed National Park, is a hostel with a massive outdoor spa pool, cold beers and the perfect sunset view. What more could you want?
Stand beneath Wentworth Falls in the Blue Mountains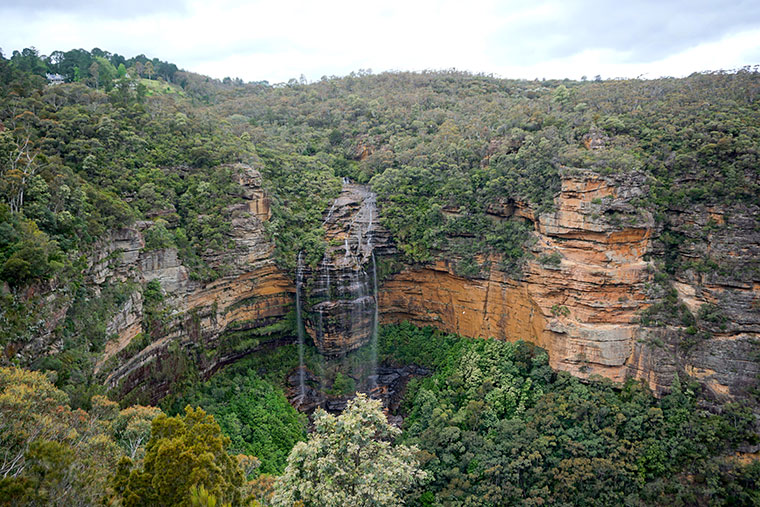 The Blue Mountains are a must see in New South Wales. The impressive Wentworth Falls is certainly a highlight. See it from above, and then venture down on a beautiful walk to the bottom. Dip your toes into the icy water at the base, while mentally preparing yourself for the hike back up!
Ready to travel Australia? See all of these places and more with a Stray Freestyle Travel Pass from Sydney to Cairns! Find out more