Travelling can often seem like an overwhelming experience. If it's the opposite, it can create a lot of resistance towards future travel.
Planning a trip requires a few things… Not only have you got transport, finance, and accommodation to plan. You also have to figure out what you'll be doing with the time you're there. In a city as jam-packed with things to do as Vancouver, this becomes even more difficult. Another stress a holiday may bring, would be financial.
So much so that bad planning and getting stuck without money can mean the end of your trip.
However, no need to worry. Getting funds in Vancouver shouldn't be too much of an issue.
Local loan companies can help by loaning money without excessive questioning. If you do need it that is.
Once you have the money out of the way,  it's time to structure your Canadian escape. But you may be wondering, what should I add to my plan?
Well, we've got you covered.
Here are some of the best spots to add to your Vancouver travel itinerary…
---
Vancouver is the melting pot of Canada. With this diversity, comes a unique array of activities and things to see. But narrowing these down can be tough. Even more-so when you've never visited before, and don't know what to expect. So, we'll do the job for you:
Sea-to-Sky Gondola – 
This bustling city is also surrounded by some of the most beautiful nature out there. The best way to see this Eden would be taking a Sea-to-Sky gondola. In 90 minutes, go from sea level to 2900ft above and really get to know the general area you're in. Thick coastal forests and dotted islands make for incredible, panoramic views. Perfect for photos!
Whale Watching – 
The waters around Vancouver are a treasure trove for nature, just begging to be explored. So, take a ride out in a high-speed, heated catamaran and get a front row seat for the action. Seals and otters are commonly spotted. Though, it's the whales most people show up for. Snuggle up with some hot chocolate while you watch these gentle giants gliding through the surf.
Gastown Walking Food Tour – 
They often say that the best way to get to know an area is to try its food. So, this could be great for really getting to know the city. Gastown is Vancouver's oldest neighbourhood, and thus, has a fascinating history. Learn all the details on this walking tour, as you tuck into delicious locally cooked treats.
Butchart Gardens –
If the gondola's view of the city's surrounding nature wasn't close enough for you, then this could be your best bet. Nestled on Vancouver Island, this cultivated paradise is another world from the busy, dense city. After taking the ferry from the city, the relaxed and casual atmosphere of the gardens make for a serene and calm day trip. For further exploration, tours of the entire island are also available online.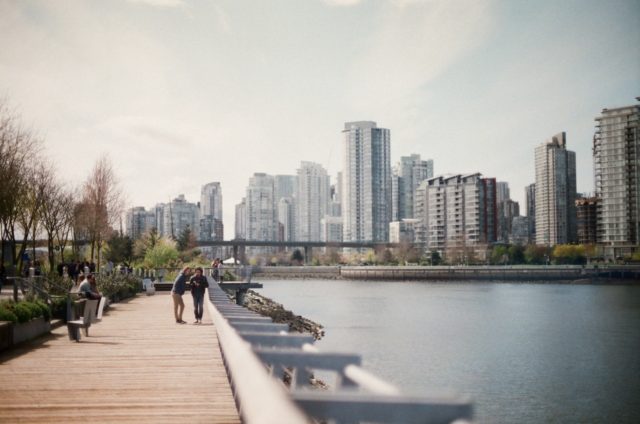 ---
So, after reading this, planning your Vancouver travel itinerary hopefully just got easier. Of course, flexibility in a holiday is key, but having a rough outline of what you're going to do can help immensely. Not only does this mean less wasted time, but you can truly get to know your location properly.
So, see what Rain City can offer. Visit Vancouver.