With the way things are going with the COVID 19 pandemic, figures seem to point to less foreign travel available in the next few months. So, holidaymakers in the UK will be travelling around Britain much more once again. If this is the case, a trip to York may be one of the UK's staycation saviours. Ancient historic sites, fascinatingly fun attractions, and fantastic shopping can all be expected from a York staycation. Though, faffing around planning what to do once you're there is always time-consuming, and often a chore. Because of this, some York staycation ideas wouldn't go amiss. Save yourself the time and research. Have a read through this article and if something takes your fancy, add it to your plan!
Here are some of the best York staycation ideas, to make your trip to York worthwhile…
---
York Minster
First up on our list is a spot synonymous with York's ancient story. In fact, you can't really talk about a trip to York without also mentioning York Minster. Though only completed in 1472, the Minster has been a centre for Christianity in the north of England for over a thousand years.
As one of the largest cathedrals in Northern Europe, York Minster is a colossus, dominating the York skyline. Sky-scraping towers and imposing walls give the structure an important, strong atmosphere. Inside, glinting coloured light filters through the masterly crafted stained glass windows. Archways and pillars create an open feel, emphasising the true scale of the building. A calm air of serenity lingers throughout, ideal for a moment of reflection, whether you're religious or not.
Various tours and displays are available here. So history buffs and spiritual enthusiasts could have a real field day. Not the mention the architectural marvel of the Cathedral itself. With a building as old and complex as this, exploring the tales it holds is one of the best York staycation ideas.
Dive into a curious combination of beauty, history, and spirituality at York Minster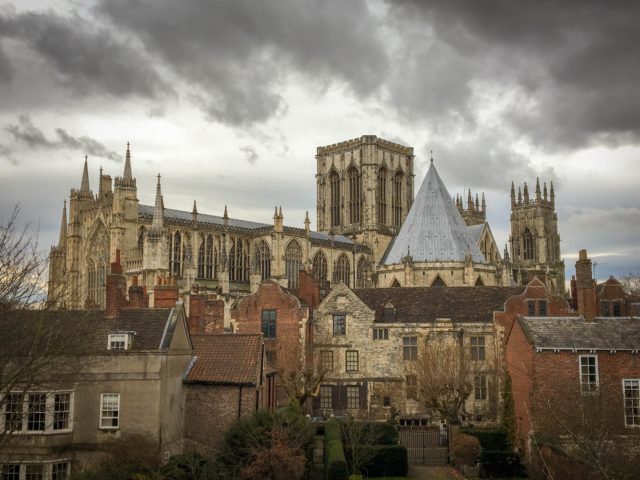 Jorvik Viking Centre
A less orthodox attraction for your trip to York is next up on our list, exploring York's Nordic roots. A thousand years ago, York (Jorvik) was a hub for Viking settlers from across the North Sea. This made a lasting impression on the city, cementing it as a distinct stronghold in the country.
Jorvik Viking Centre takes advantage of the curious colony, exploring how life would have been for the city's Viking inhabitants. It helps that the centre is situated above ruined Nordic homes, workshops, and backyards. These amazing archaeological discoveries enable them to accurately reconstruct the lives of the people who lived there. Here, you can fully immerse yourself into 10th century York streets.
Along with this, an interactive ride, and gallery displays have also been installed. Allowing you to gain knowledge of York's past, and maybe understand how it became the city we see today. Tickets cost just £12.50; with child, concessions, and package deals also available. Artefacts, documents, and ruins mean the Jorvik Viking Centre truly stands out among other York staycation ideas.
Visit the Jorvik Viking Centre for a more authentic York experience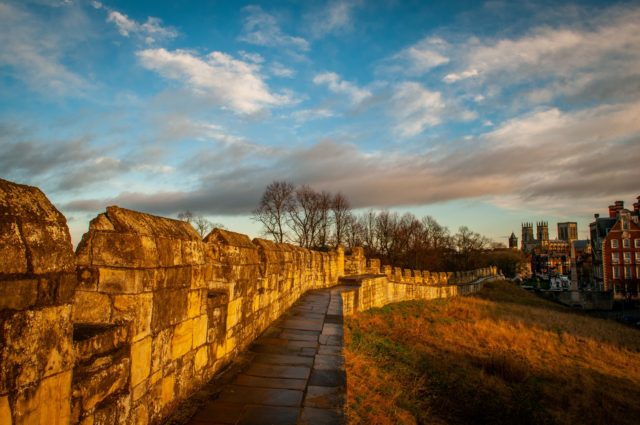 Shambles
A narrow street filled with quaint 13th century timber buildings, the Shambles was once a bustling hub for butchers. Nowadays, it still draws many onto its cobblestones. Though independent shops and eateries have replaced the meat sellers' tenure. A trip to the Shambles is a must for anyone on a trip to York.
Food & Drink – 
Fancy a spot of tea? Nip into the Earl Grey Tea Rooms for a delicious warm blend, along with

yummy sweet treats

to-boot.
If something more filling and hearty is more your style, Shambles Kitchen has you covered. Thick-cut sandwiches with local (where possible) fillings, are sure to keep you refuelled! Their whimsical sandwich names will give you a laugh too!
For a little tipple to warm you up on your York adventure, Ye Olde Shambles Tavern could be ideal. Countless ales, spirits, and other concoctions will keep you refreshed and merry.
Shopping –
W Hamond Jewellers specialise in gorgeous Whitby Jet jewellery. So if you're looking for a unique local memento to take home with you, why not stop off at W Hamond's?
For all the chocoholics out there, Monk Bar Chocolatiers provide sumptuously smooth chocolate creations. Great for gifting, or treating yourself!
Harry Potter fans take note! The Shop That Must Not Be Named is the be-all end-all when it comes to official Harry Potter merchandise.
Walking down the crowded street, a front-and-centre view of York life can be seen, allowing you to get to know the city more. Though the spots detailed here aren't all it has to offer, they certainly highlight the Shambles as one of the best York staycation ideas out there.
Venture into the Shambles to really get to know York and its people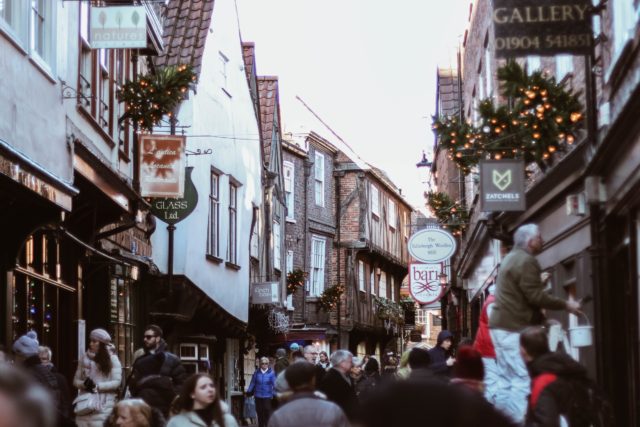 Piglets Adventure Farm
The area surrounding York has, for centuries, been important farming land for the city, and the country. Getting to know the rural side of the York area is valuable in getting to know the place as a whole. Taking advantage of this abundant farmland is Piglets Adventure Farm.
Just outside of York, Piglets Adventure Farm is one of the York staycation ideas perfect for the whole family. Get stuck in with the kids here as you play, explore, and discover. Crazy golf and assault courses are sure to keep the tykes busy. Along with sandpits, nature trails, and pedal go-karts! They can even be their own farmer, on their 'Kidbine Tractor'!
The fun continues in the barnyard area, where feeding and petting sessions are held everyday. Stroke bunnies, guinea pigs, and baby chicks to get up-close with the farmyard furry friends. You can even brush the pigs and milk the cow! Also, make sure to stop off at Juno and Bandi's pen, the resident alpacas. To top it all off, visit the Pig Maternity Ward to watch mummy-pigs feed and nestle up with their adorable piglets. A heart-warming end to your visit. Buy your voucher online for yourself, or as a gift! Prices range from £5-£50 depending on the activities chosen.
Piglets Adventure Farm gives a softer side to York's Northern grittiness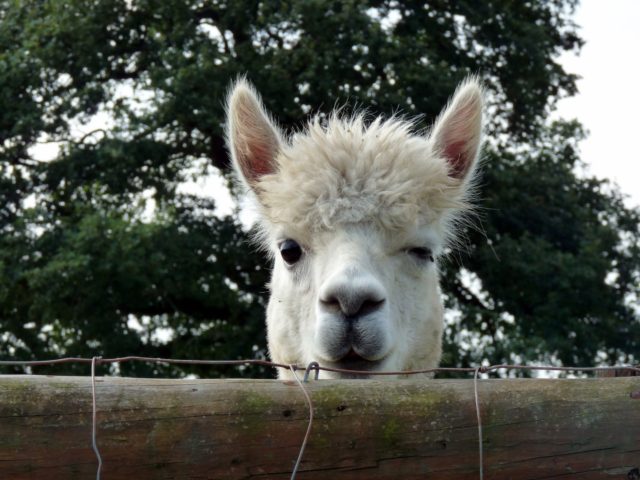 York's Chocolate Story
Last up on our list is another of the quirkier York staycation ideas. This time however, your visit may be a little sweeter…
As home to 3 iconic chocolate brands (Terry's, Rowntree's and Craven's), York has plenty to say when it comes to their confectionary story. So, York's Chocolate Story has taken it upon themselves to make sure this story is told. From the early manufacturing days, when chocolate was a more valuable commodity. To the more modern, mass consuming market. The effect that chocolate has had on the local families, and the city itself, is best explored here. Learn personal tales from those who experienced this local chocolate boom first-hand. Plus, see how the sweet treat still plays a role in York today.
Of course, it wouldn't be a great chocolate establishment without an array of scrumptious bars to choose from. York's Chocolate Story's shop sells a selection of the best UK chocolate, many of which are from York and Yorkshire. Their fine, unique range includes creations by Choc-affair, Charbonnel et Walker, Rococo, Guppy's, and many more! They also make their own chocolate in-store everyday, with a wide variety of flavours and additions. Its basically just a chocolate wonderland. Plus, their Chocolate Café serves up perfectly rich hot chocolates, just when you thought it couldn't get anymore chocolate-y!
Tickets cost just £15 for adults, with packages and concessions also available.
Explore York's sweeter side on your trip to York, by checking out York's Chocolate Story
---
A York Staycation To Remember
From the outside, York and places like it can sometimes seem too regular or unexciting for a staycation. After just a short trip to York however, its more offbeat and interesting side soon shows itself. Not only is it a city with a truly fascinating past; it holds much to be celebrated and discovered in the present. It simply needs to be given the chance to do so. Checking out some of these York staycation ideas is the perfect way to do just that.
So don't be too quick to judge. Dig a little deeper. The treasure-trove of attractions in York will soon follow…