We visited the beautiful city of Venice for three days in late Spring when the weather was a comfortable 26 degrees celcius. With no rain, and the sun shining non-stop throughout the day, I certainly cannot fault the weather for the time of the year.
Our accommodation was in the Starhotels Splendid Venice, a high-end luxurious hotel with stunning canal-viewing dining. We were close to everything we needed to make our break amazing; shopping centres, public transport, sight-seeing locations, and restaurants and bars. We had everything right on our doorstep.
We visited Doges' Palace, a Venetian Gothic style palace in northern Italy. It is one of the countries main landmarks and I can certainly see why; the palace was home to the Doge of Venice, the supreme authority of the former Republic of Venice. The exterior is impressive, but the interior will astonish you. Its marble structure, extravagant architecture and oil paintings, some of which are the largest in the world, will have you walking round with your mouth wide open. I highly recommend you visit this incredible place should you find yourself in Venice.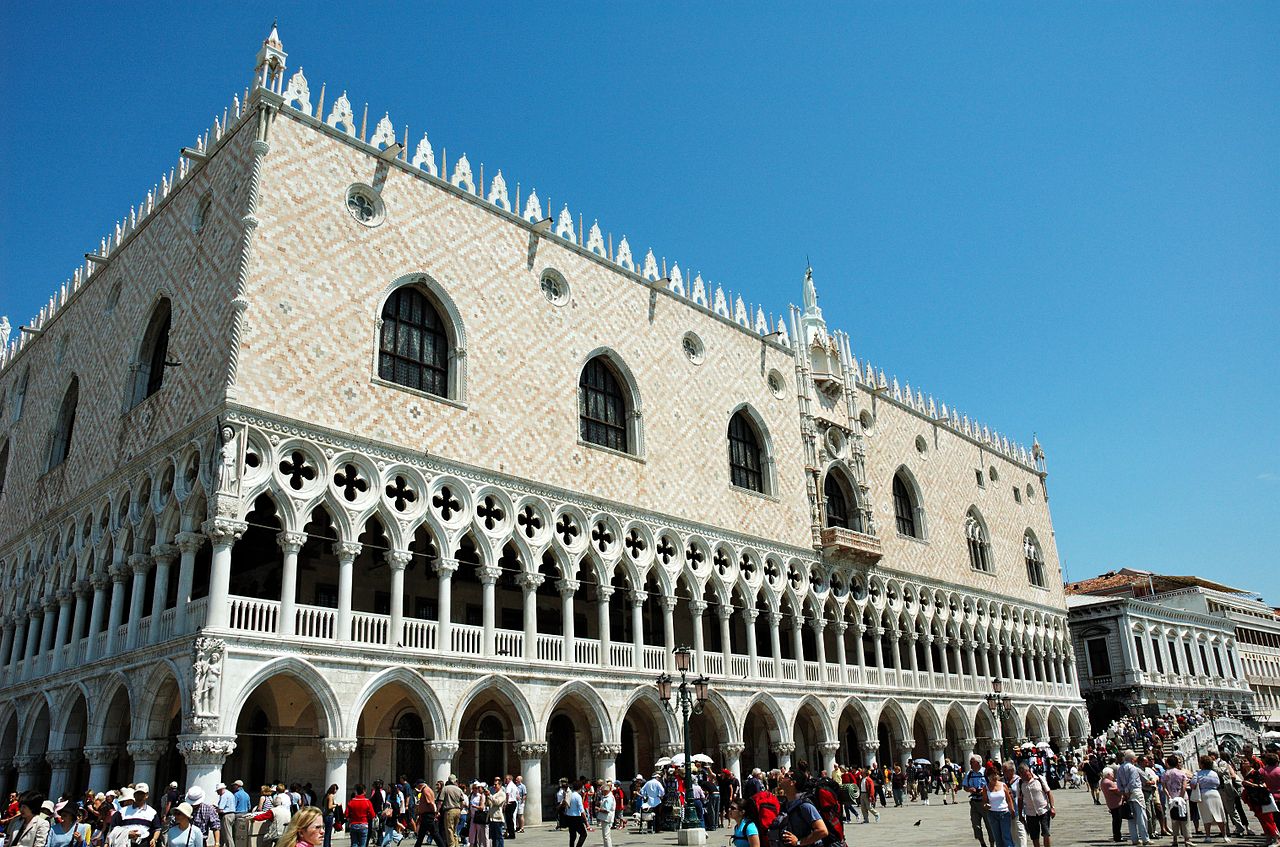 We visited a range of restaurants during our stay in Venice including the Caffe Florian Venezia which is located centrally in St. Mark's Square. The square is a must-see in Venice particularly at night when all the buildings are illuminated – it creates a fantastic and very romantic atmosphere. You are also likely to catch some fantastic music performances in the square.
The Caffe Florian Venezia is the oldest cafe in Venice which first opened its doors in 1720. The food was great and there is something for all the family, not only that, just like most buildings in Venice, the 18th century interior was beautiful and created a fantastic atmosphere while we enjoyed our meal. The only thing I can fault about eating out in Venice are the prices; Italy is a very expensive country so it didn't come as a shock, but I recommend that future visitors bring more money than they might think they need.
We spent the majority of our trip appreciating the history and culture of Venice, which goes without saying, is completely magnificent. Although I would recommend bringing plasters and comfy shoes, you're going to be doing a lot of walking if you really want to experience the best of this stunning city. We visited a handful of museums including Ca' Rezzonico which offers a glimpse into the lifestyle, art, and culture of the 18th century. On our last evening, we absolutely had to take a canal ride – it's perfect for couples and it's a great way to really appreciate the beauty of Venice and what a passionate and historic city it is.
So if you are planning a trip to Venice, I recommend you stay longer than three days – we wish we had! Be prepared to spend some serious cash, but most importantly, enjoy the amazing scenery, cuisine, and take your time in appreciating the culture and history of this truly astonishing city. We will definitely be returning for a longer stay in the future.