Venice - Queen Of The Adriatic
"If I were not a King of France, I would choose to be a citizen of Venice." – Henry III
Venice was a place I had always dreamed of visiting. Exploring the city of water, bridges and masks for only £50 on a boat trip from Croatia, where I was on holiday – I just had to go.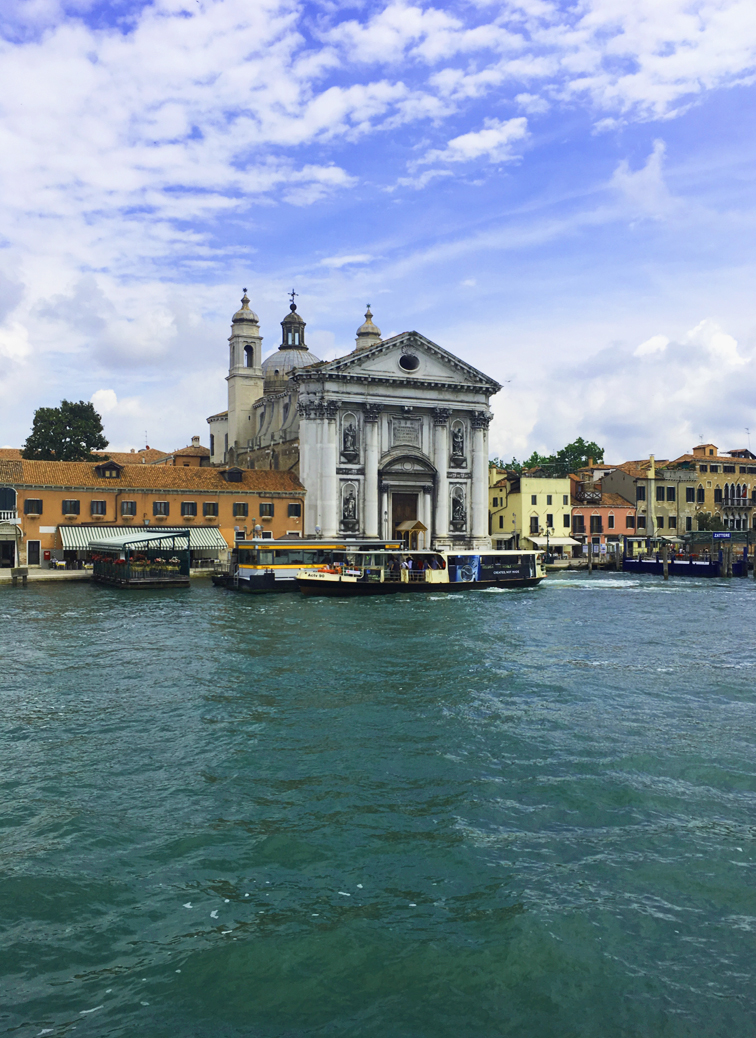 Leaving Pula port at 8am, we arrived at San Basillo at 11am. Venezia Lines offered optional excursions, and after a great sell we bought the package. For 83€ we had a boat ride into the centre of Venice, a free tour of St Mark's Square, a quick Italian lunch, a Gondola ride and a water taxi through the Grand Canal, which still left two hours of free time before the boat back.
The minute we arrived, the sights in front of us were outstanding. Everyone mentioned how smelly Venice was but it's barely noticeable with the grandeur of the city immediately taking your breath away. Stepping into the streets of Venice, is like stepping back in time. Historic buildings and rich palaces, I felt slightly under dressed in my Converse.
How they managed to build such a beautiful city on a swampy lagoon is unimaginable!
But it's easy to see how Venice is the most romantic city in the world. Walking by the exquisite architecture of the Basilica and the Bell Tower in St Mark's Square I witnessed a marriage proposal.
You're never short of things to see whilst in the Piazza. The sculptures on rooftops, St Mark's horological clock, to the columns of San Marco and San Theodoro known as the official gateway to the city. But do not walk through them! Venetians believe that doing so brings bad luck, as prisoners were executed between the two during the 18th Century.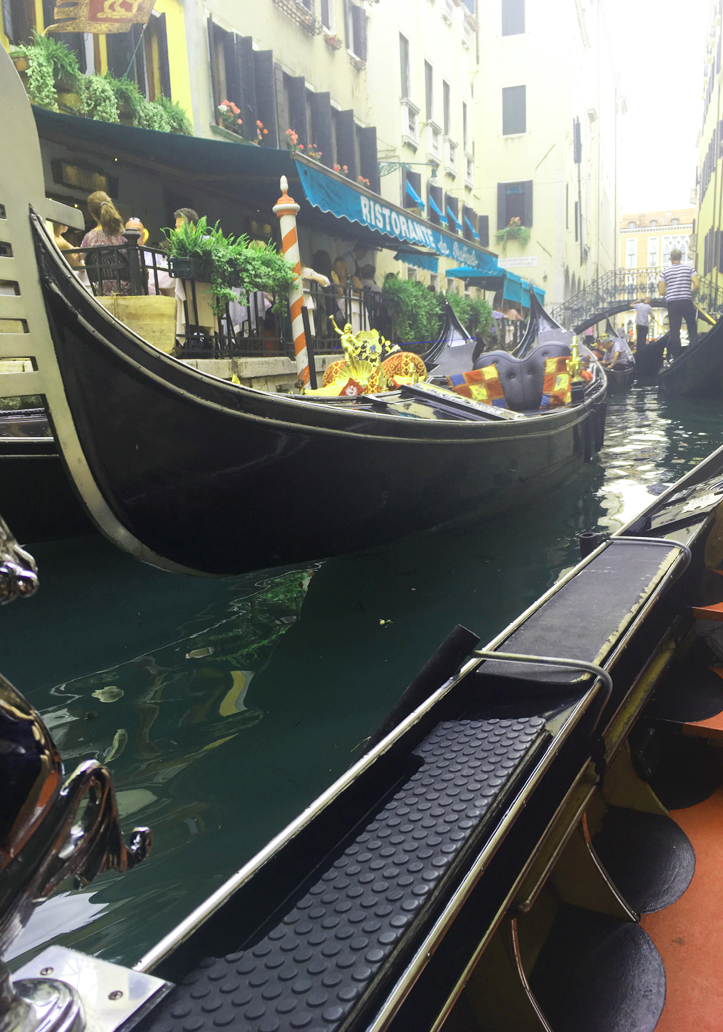 We were warned that prices in St Mark's Square were steep, but a walk around the corner past Doge's Palace we found a vendor selling authentic Italian ice-cream for only 2€! One thing which is well worth digging into your pockets for is a Gondola ride. With no cars it's the best way to get around. Top tip is to walk deeper into the city and catch one from there. Riding through the canals was surreal! So quiet and so mesmerizing! You could hear each time the oar met the water and the only sounds were those of the Gondoliers singing in Italian to each other.
With our free time we explored the souvenir shops all adorned with Venetian masks and gifts. Chanel, Dior and Tiffany's were a little too pricey for us to venture into. On our way back to the Port, we saw the Rialto Bridge, the Bridge of Sighs and even Sir Elton John's house, along with the Churches and over 100 palaces!
Although nobody really mentioned it, Venice is famously sinking. I urge anyone to go to before the "Floating City" is lost forever, you will not regret it for a second!
Written By Tiffany Jones