Camping is one of those recreational activities that can rekindle your love for mother nature and ignite your soul with joy. In fact, it is a great activity to bond with your friends, family, and kids by spending quality time with them. After all, our hectic and monotonous routine gets us so busy that we hardly find any time to spend with our beloved. So, no matter whether you are a seasoned camper or going for the first time, there are accessories, including a camping tent that you need to carry to make you more comfortable and less of a stress. So, take a look at the essentials you will have to bring every time you plan to go outside and explore nature.
Camping Tent – A reliable camping tent is a must-have essential that you can't forget since it is only a reliable thing in the wilderness that will accommodate you and protect you from the extreme weather. If you are going out with a bunch of your friends, you will need a minimum 6 Person Tent to accommodate them all and store all your luggage and gear. The tent you have got should be able to protect from the heaviest of rainfall and must not collapse down when the howling winds attack your tent. So, make sure to have a tent that is sturdy enough to take up all the challenges and can withstand whatever mother nature throws at it.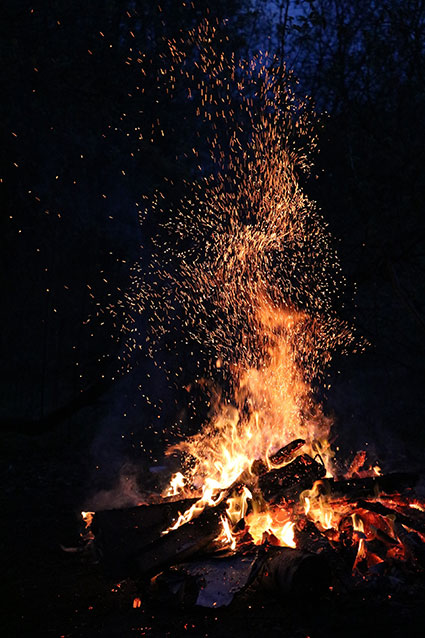 Hammocks – Hammocks can really take your camping trip to another level. There is nothing more exciting than laying under the light of thousands of stars and gazing at the panoramic view at the same time. These camping accessories are really light-weight and you can comfortably, stash them in your backpacks. Elevated off the ground and feeling that little breeze blowing during the summer season is really comforting. Although it is not essential, it adds more fun and excitement to your trip.
Lantern – We don't realise the importance of having a lantern or flashlight until we find ourselves stuck. So, here's a piece of advice for you: don't forget to take a lantern since you never know when you might need it. A lantern will guide you and provide great ambiance when it gets dark outside, so you carry on your activities – playing games, reading books or anything else. A lantern will also be helpful during times of urgency.
Camping Chair – A portable camping chair needs to be in your car when the weather becomes pleasant. Who wants to spoil the fun sitting inside a camping tent when a camping chair will provide access to the great outdoors, where you can gather with friends/family, read a novel, drink, eat and stargaze? Today's camping chairs are incorporated with convenient features like built-in cup holders where you can keep your drinks at a hand's distance and they also have multiple storage pockets where you can keep your keys and other belongings close. Not only this but also the fact that they are lightweight, they can be carried around easily. Furthermore, they can be folded up easily and fit easily into your car.
First-Aid Kit – Knowing that you are carrying a first-aid kit with yourself is really comforting since cuts and wounds are common while camping. You would have to heal them using proper medication and if left unattended, it can take a toll on your body and become infected. A first-aid kit should have everything – scissors, duct tape, bandage, gloves, pain killers, etc. So, make sure that you have stowed the first-aid kit in your backpack before hitting the road.
Compass – If you're going camping in the woods or somewhere far out and away from people, make sure you take a compass as it could literally save your life! You could even get a compass watch ( https://www.globosurfer.com/best-compass-watches/ ) – it's an essential item to have for anyone who enjoys the great outdoors!
Blankets – Even in the peak of summer nights can draw a frost so be sure to take extra blankets which you can use to lay on the floor if you don't need them to cover you up.
Water & Food – Depending upon how long you intend to camp for you will need to eat and drink. So pack yourself some food to keep your energy levels up. Treat yourself to some BBQ marshmallows, and make sure not to forget a tin opener and of course plates and cutlery!