Your first summit | Mountaineering doesn't just involve mountains: it also includes hills, albeit large ones. Mountaineering does involve some skill and preparation, but if you are reasonably fit, you might be surprised how many of the world's summits you can conquer.
The British Mountaineering Council recommends developing fitness and sure footedness with some summer hill walking, and there are plenty in the UK that will test your abilities. Take advantage of the BMC's free booklet New Hill Walkers, and the resources it shares about how to start mountaineering.
Everest and the Eiger are better left to experienced climbers, but there are several European peaks that can be scaled by novices. Here are four things you need to know when you're ready to tackle your first ascent.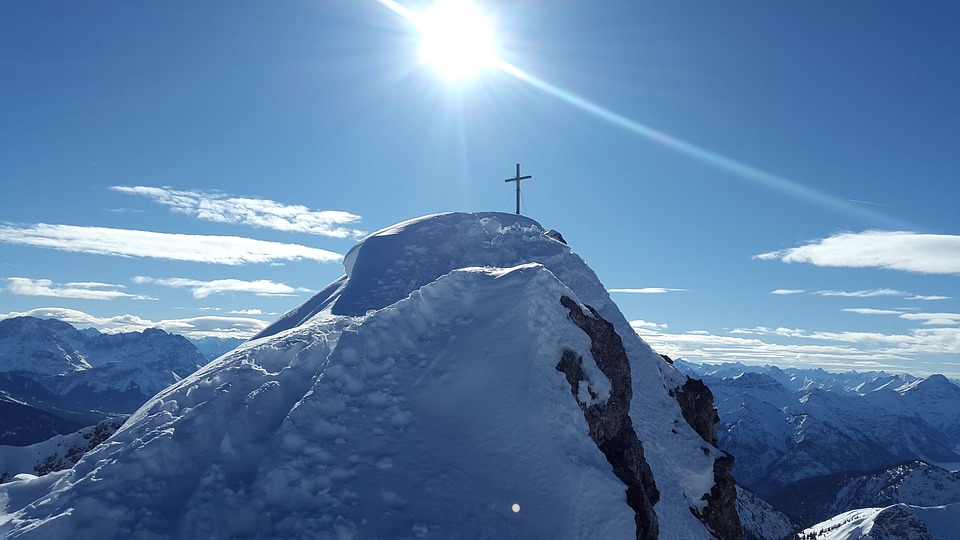 You need a guide for the summit
Always climb in the company of a professional mountain guide. They'll get you to the summit, and back, safely. They will read the weather and environmental conditions, and provide clear guidance – listen to them and follow their advice: it could literally be life-saving.
Preparation is key – make sure you have the right equipment and sufficient clothing, for any prevailing or anticipated weather conditions.
It's not going to be a picnic
Climbing is challenging. Even beginner peaks aren't easy, but they are achievable with preparation and a guide. Climbing is an endurance sport, so pace yourself: if you go all out on the first day of your climb, you might struggle later on. Be prepared to ache, but remember your body will be flooded with the happy hormone seratonin from all the exercise!
Accept what you can't control
You're dealing with nature in all its glory. That means there are no guarantees when it comes to the weather, or the snow you're climbing in. If you climb is delayed, or you have to turn back, accept even the most inconvenient of delays to your climb with good grace: it's a measure designed to keep you, and other climbers, safe.
Prepare for exhilaration
Reaching the summit of your first (second or any subsequent climb) is an experience you will never forget. To stand at (almost) the top of the world with nature's magnificence spread at your feet is a feeling reserved for mountaineers and kings. Add in the challenging climb you've just conquered, you will feel a champion.