Viral sensation Lovely Laura is creating a storm across the internet with her Ibiza saxophone performances. Laura's spent the past 8 years living and performing in Ibiza, as well as this year securing a residency with Ibiza rocks. We caught up with her to discuss Ibiza's best bars and restaurants as well as why Ibiza is so much more than a party destination.
Q1. How long have you lived in Ibiza and what drew you to moving to Ibiza in the first place?
I've been living here now for about 8 years. I fell in love with the island the first time I came and vowed to return the following year. Eventually I decided to move here for a complete summer which coincided with me meeting Ben, who was already living here. We fell in love, got married, bought a house and the rest is history!
---
Q2. Your favourite place in Ibiza?
Our roof terrace which overlooks the sea. It's the perfect spot to sit with a cuppa and contemplate life – bliss!
---
Q3. You've done a lot or touring recently around the world, where has been your favourite place to visit?
New York! I love the energy and constant buzz there.
---
Q4. Any places left to visit on your travel bucket list?
Galapagos Islands!
---
Q5. For anyone that hasn't been to Ibiza why should they go?
Ibiza has been given way too much bad press over the years. There is something for everyone here. You can go out and party all night or equally you can come here with your family and enjoy the quieter side of the island. It really is so peaceful, tranquil and beautiful here with the added bonus of some of the most picturesque beaches in the mediterranean. It's a no brainer to me!
---
Q6. Do you plan on always living and working in Ibiza?

Who knows?! For now it's definitely home but I am open to change. I still love England and will always keep a close connection to Dorset where I grew up.
---
Q7. What would you say is a must-do for someone visiting?
Get off the beaten track and check out the nature of the island. Ibiza is so much more than a party destination.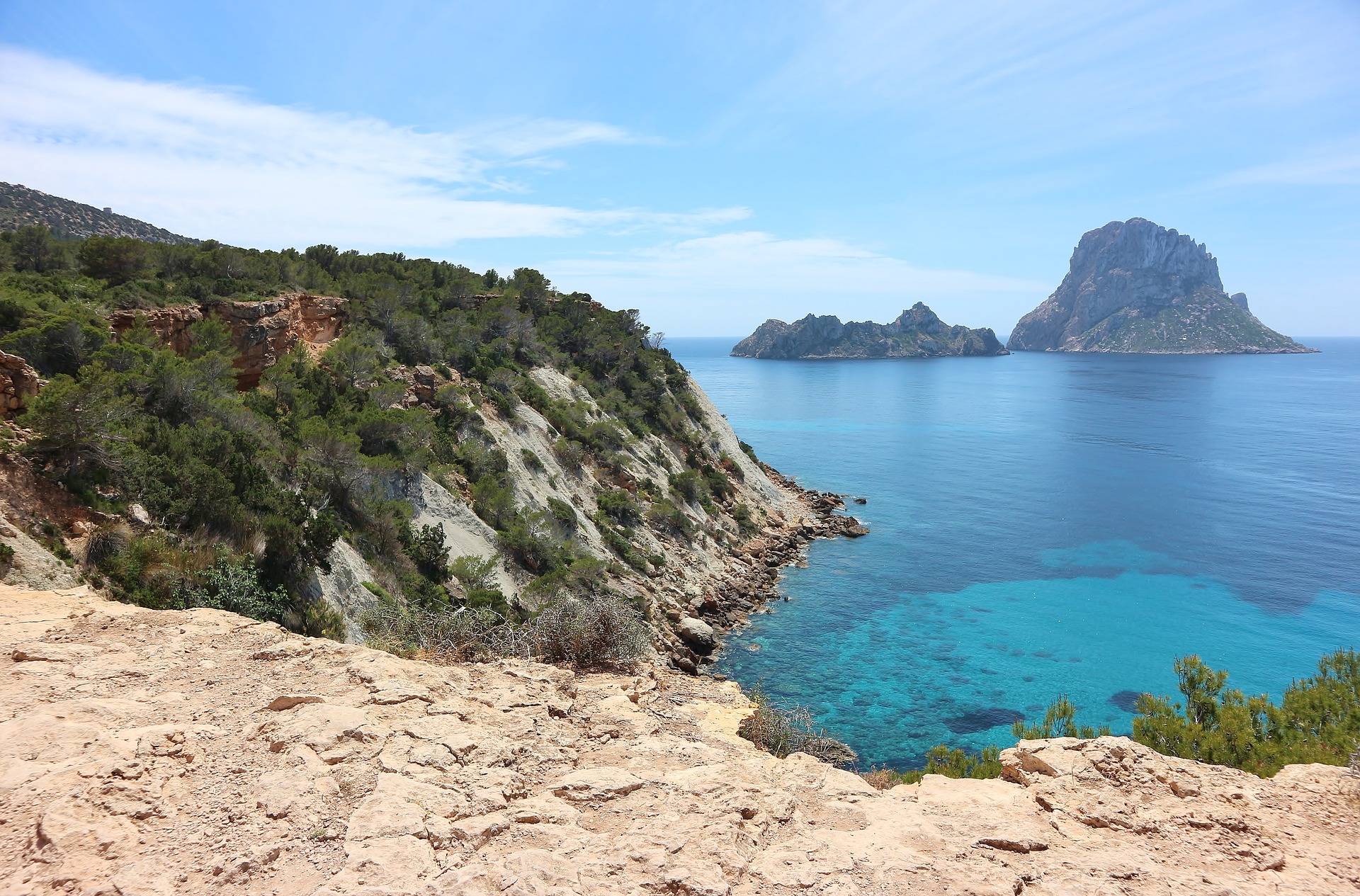 ---
Q8. What do you love so much about touring and performing there?
The people, the energy, the sunshine, the smiles – and the fact that the scenery on every drive to a gig is utterly stunning!
---
Q9. What's Ibiza's best resturant?
The Fish Shack in Talamanca. Fresh fish, sat on the rocks overlooking Ibiza town – what could be better than that?
---
Q10. What's the strangest thing you've ever seen in Ibiza?
A fight between a praying mantis and a bird right outside my window. The praying mantis won!
---
 Facebook: @lovelylaurasax Twitter: @lovelylaurasax
Interview by Lucy Rix