Taking a break from the hectic everyday schedule is something we all crave. When we finally get to arrange a holiday and travel somewhere exotic, we try to let ourselves go and enjoy as much as possible. The worst part about travelling is that you know you have to return to your mundane life in the end. However, you can seek refuge in the memories of your holiday. That is one of the main reasons why we love to take pictures and videos on our journey. We all hope that we will be able to look back on them and be happy.
Why a travel video?
The truth is that we cannot find time after the trip to go over the hundreds of pictures and videos no matter how much we want. A travel video is much more convenient not only because it is restricted by time, but also because you can simply filter the best ones in the lot and compile them. You can also carry the travel video on your smart phone and show it off to everyone. Moreover, it will always be there to remind you of the good times.
Why should you choose Movavi Video Editor?
If you are looking for efficient video editing software to make your travel video, then you cannot go wrong with the Movavi Video Editor that you can download on your computer for free. This application is very easy to use and will turn all your raw footage into one compact movie in no time.
You will have complete control over video and audio editing on a timeline. Moreover, you will be able to improve the quality of your images, so your movie is aesthetically pleasing. Introduce stunning effects, high-grade titles and fading motions with just a click. The Movavi Effects Store will leave you spoilt for choice.
It supports a large number of formats which means that you do not have to make major conversions if you want to make a movie.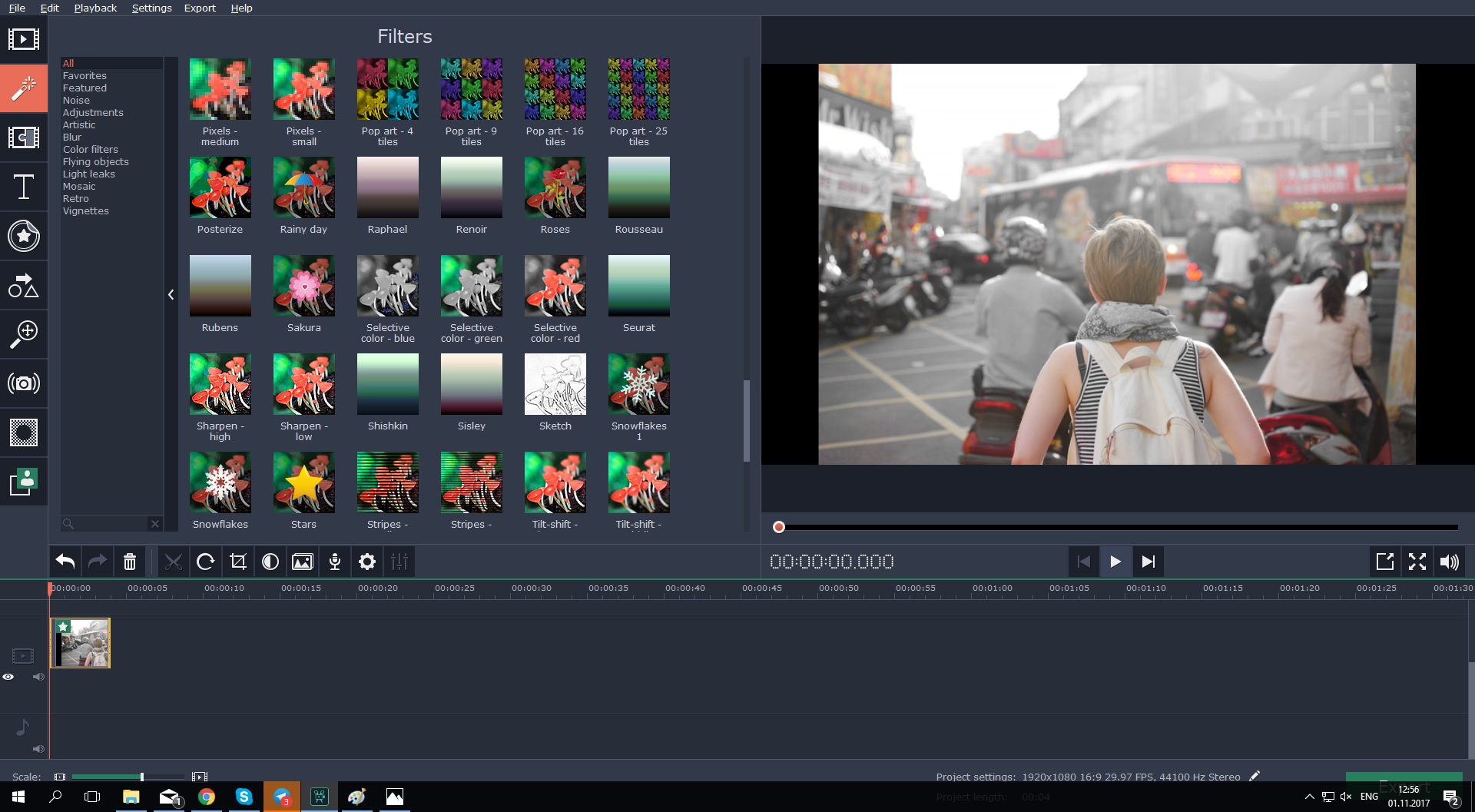 How to make a movie on Windows?
You can install Movavi Video Editor for Windows without bearing any extra cost and start making spectacular videos. Since there are no complicated settings you have to master, you can depend on drag-and-drop controls to take you through the process.
To begin with, you need to upload the media files that you want to include in the view. Import the required videos and photos from your camera, hard drive or smart phone to your computer.
Edit it by eliminating portions, shifting footage and adding titles. Play around with different transitions and filters before uploading the perfect music or even your own voiceover.
Once the video is complete, feel free to share it with everyone.
How to make a movie on Mac?
If you use a Mac, then you will be able to use Movavi Video Editor for Mac with no worries.
Once the installation is complete, open the application and add the videos and photos you want in your travel video.
Choose the required aspect ratio.
Edit the footage by cropping portions and introducing animated transitions.
You can enhance the quality of your video by regulating the
Stabilization, Saturation and Brightness. Magic Enhance will automatically transform the quality.
Add in special effects.
Play with music and titles till you are completely satisfied. There are different preset tunes and sound effects to experiment with.
Save the movie.
The Movavi Video Editor can also be used on Android and iOS smartphones.