Throughout your life, you may be presented with a number of opportunities to persue travelling. Whether you're young with little responsibility, or you're older and have settled comfortably in your life – either is a great time to get out and experience what the rest of the world has to offer. However, one thing that prevents many of us from embarking on adventure is the cost. Travelling Europe is a fulfilling journey that doesn't have to drain your savings. Plus, the countries are located closely together – yet are each unique and different to each other.
Travelling Europe could be incredibly costly if you don't pay attention to your spending. The most effective way to manage your finances is to do your research. Continue reading to learn how you can see the best of what Europe has to offer whilst maintaining a healthy bank balance.
Travelling on a river cruise is a cost effective way of securing affordable accommodation as you make your way across Europe; taking away the stress of booking hotels. It's a peaceful alternative form of travel that allows you the opportunity to see many hidden wonders of Europe you wouldn't see if you travelled by plane. The tranquil water ways allow travellers to bend and wind their way across Europe through neighbouring countries and their major cities. A budget river cruise can allow you to travel Europe for up to 8 days for as little as £800 – cheaper than taking regular flights to reach your destinations, plus you'll see much more along the way!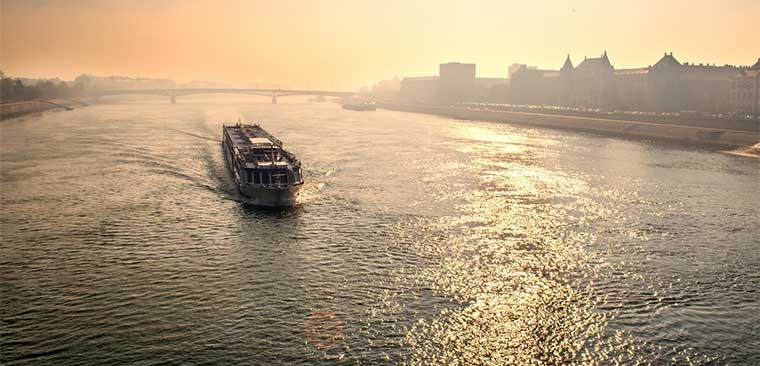 Camping
If you choose to travel through Europe during the summer months, you are instantly presented with the opportunity to get close to nature and accommodate yourself independently by camping. By camping, you can save a large amount of money on accommodation. A decent sized tent that can be packed up and carried whilst travelling Europe can cost you as little as £50. You may have to pay for pitching your tent on public campsites which can cost you anywhere between £10 – £20. A lot less than what you may pay for a night in a hostel. However, if you choose to pitch somewhere that isn't a public campsite, be sure to check that there are no laws that prevent you from doing so.
For those of you who don't own the appropriate camping equipment or can't afford it – there is a variety of camping apparatus available to hire in most campsites across Europe; the continent is certainly camping friendly and is usually encouraged in most locations.
A hotel or hostel might put a roof over your head, but a warm night, a tent, and a small budget is all you really need to make your travels across Europe special.
Rail Passes
If you're more attracted to the idea of seeing as much of Europe as you can in a shorter amount of time, an Interrail travel pass will benefit you greatly. A fantastic and reliable rail service connects Europe and all its major cities. The best part about this choice of travel is it will suit a small budget; for as little as £170 you could visit over 30 countries! In comparison to flights, this is a substantial saving. Plus air travel doesn't allow you to admire the picturesque countrysides in each region like it does on the railway track. For more information about Interraling, click here.