The iconic Sossusvlei Dunes are thought to be around 80 million years old. Their fine, ruddy-orange sands have been carried here by Atlantic winds, from the Kalahari Desert.
Imagine sinking your feet into the virgin sand as you climb the iconic sand peaks, stretching out in front of you, the first person to walk on their shifting shapes.
Welcome to Namibia, where the highest dunes in the world reside in one of the largest deserts of the world. A world of endless horizons.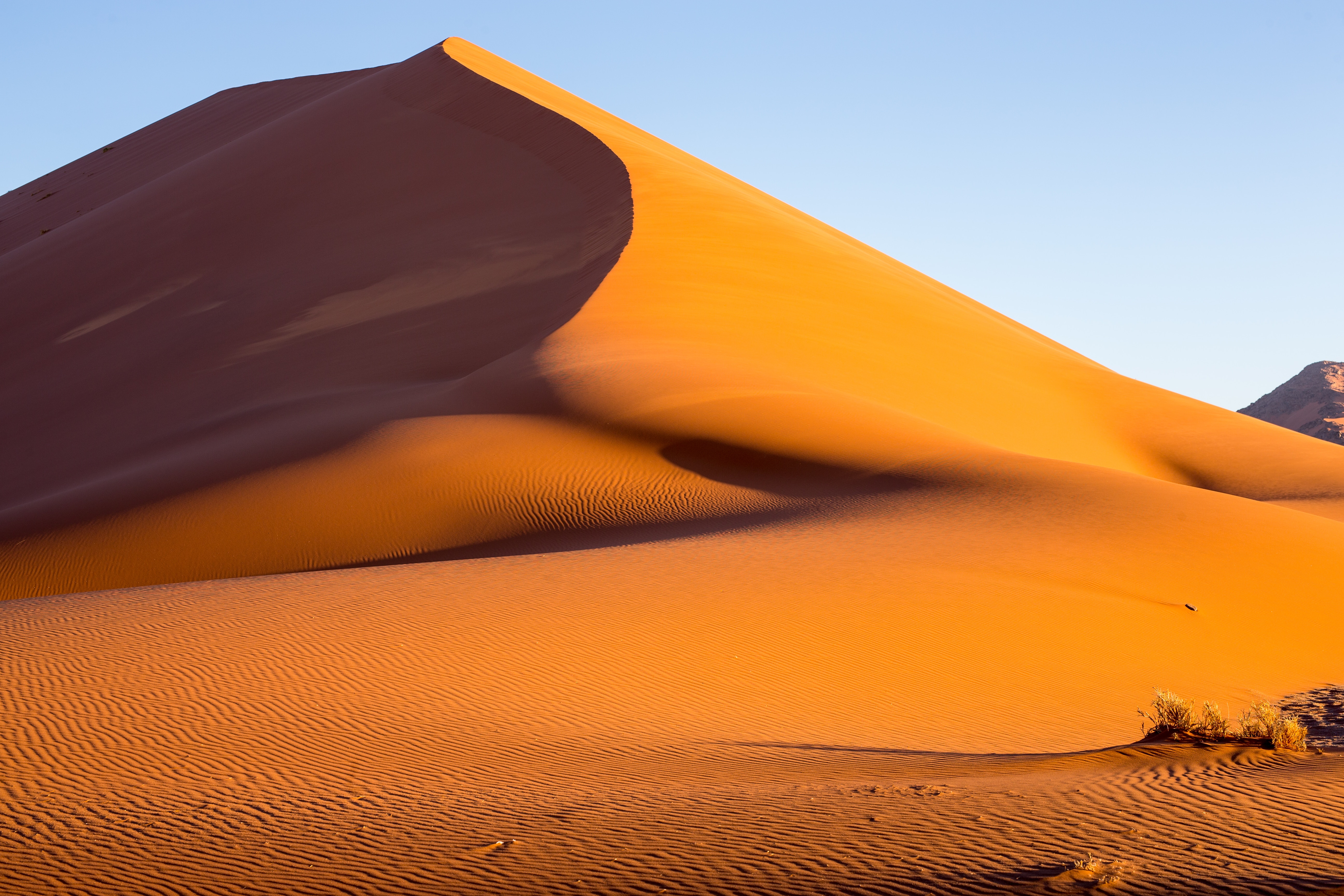 If the continent of Africa speaks to your heart, then Namibia speaks to your inner child. Sossusvlei's dunes inspire a child-like compulsion to climb their heights, although it's not easy, so pace yourself. The best time to visit, and the optimum time to climb the Big Daddy Dune, is in the early morning. You'll see the dunes as they gloriously transform under the rising sun, from a tinted pink to a bright orange. It's also cooler, essential for a climb that will have your feet sinking deep into the sand with every step. Reaching the top is not the best part – that is reserved for your return to the bottom, whichever way you want to descend. Return the way you came, or leap or ski down the sides, with soft sand to cushion you if you lose your footing.
Next to Big Daddy Dune is the post-apocalyptic Deadvlei: chalk-white ground, blue sky and dried acacia tree skeletons of around 900 years old, preserved by the persistent dry heat of the surrounding desert.
A little further afield, are the red Petrified Dunes of the Namib Desert, the most ancient of all Namibia's deserts, around 43 million years: sand transformed into solid rock. Namib is a word of Nama origin, meaning "vast place" and at 81,000 square kilometres, it's clear why the desert has been christened so.
Namibia is also home to the second largest canyon in the world (the Grand Canyon is the largest), Fish River Canyon. It is 100 miles long and 17 miles wide, and a staggering 1,804 feet at its deepest and is popular with hikers and those seeking awe-inspiring views.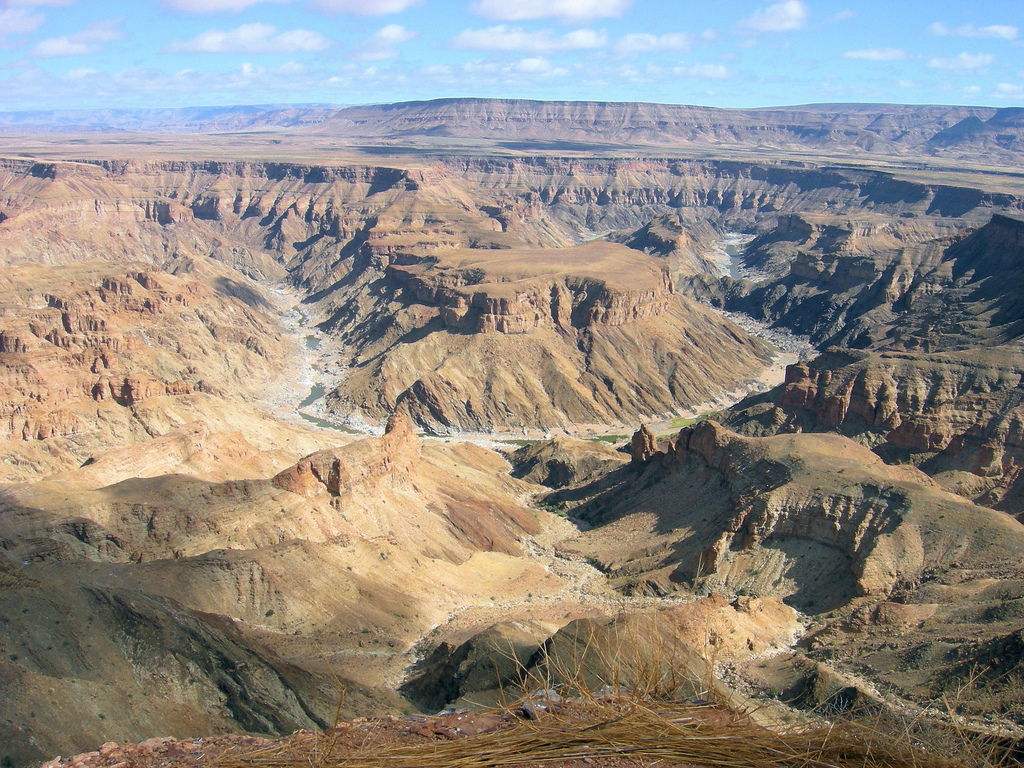 Sundowners are an art form in Namibia. After a hot day exploring the wilds of Namibia, the legendary sundowners – imagine cocktails in the bush – is just what you need to wash the dust from your throat and take time just to sit and watch the sun set over the endless horizon of Namibia.