I remember it well. Whilst in Amsterdam I was wandering through the lanes mid-afternoon when I noticed a window amongst the shops with its lights off, and people sat inside on the floor. Out of curiosity, I peered through to see what was happening and a man – who I now know to be Harry Van Gestel – ran towards the window from the inside, making noises and waving his hands at me. I stood bemused as my brother and his friends looked back to see what was behind. Harry opened the door to what I now realise to be his art gallery, and said to me "you haven't run away; I like you. Come in"…
…One of my life's most random experiences was to unfold over the next 30 minutes as I walked out of the gallery owned by Harry Van Gestel with not one, but two hand signed oil paintings which he gave me for free, because he "felt my energy" and took a liking to me. Both were original paintings, hand signed to me and my mum, who he said was a very special person.
Utterly shocked and not knowing much about Harry Van Gestel at the time, I decided to research him when I returned home. He is a Dutch artist and painter, who has had his work exhibited across the globe at places including Japan, Brazil, Taiwan, America, Colombia, Bahamas, France, Germany and Switzerland!
I wanted to know more about the man who has very kindly gifted me and my mum not only with his amazing work (which still hangs on our walls at home), but with a truly fascinating experience which will stay with me forever. I reached out to Harry Van Gestel who remembered me and kindly agreed to answer some questions, may I add by writing them down on paper, as he does not use a computer…
Harry Van Gestel Interview by Ben Farrin
---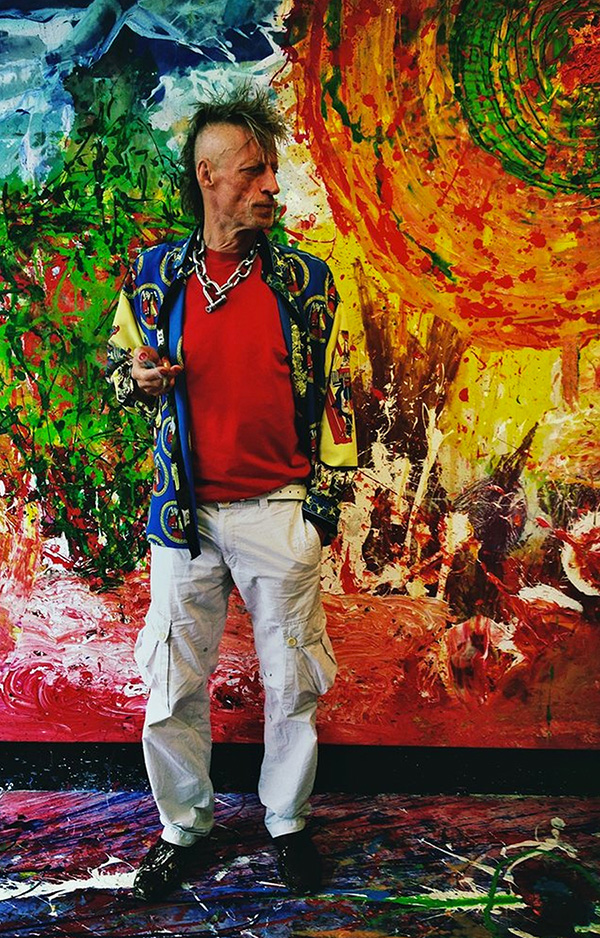 I would like to take this opportunity to thank you for such an amazing gift and memory; a story I will forever tell. Why did you give me the paintings?
Because there is nothing more intense than sharing. I have built my oeuvre and career around the concept of sharing, and have always shared my art for free with Charities or to support causes which I believe in, which always concerns the well being of others. I always use my gallery as a safe zone to share creativity with people from all over the world.
What is the inspiration specifically behind the art you gave me?
The answer is always love.
What inspires you to paint?
Painting is portraying emotions, and this is what inspires me.
Are you trying to spread a message via your work, and if so, what is it?
Yes. The message is always about love and sharing.
What's the longest amount of time you have spent on any particular piece?
I don't know the exact time, but the longest one took me many years. I paint my artworks in many layers and sometimes continue work months after the first layer. Just like the old masters, I tend to paint over my older work and some pieces may therefore have multiple dated signatures.
Which piece are you most proud of?
There is not one artwork. Every piece has its own quality.
In your own words, please can you describe your art style?
Freedom.
When we met, you said you could feel my energy and we spoke about extra terrestrial beings. What is your belief about E.T?
They are everywhere, only we are too blind to see them.
Do you believe humans have already communicated with aliens?
Of course.
What message would you try to incorporate into an art piece if you had the chance to give it to an alien?
Love and peace.
Finally, what one piece of advice would you give to all the artists around the world who dream of owning their own gallery?
Don't be afraid to share.
Thank you, Harry. It's been a pleasure.
I hope all is well with you. Thanks for asking all these questions. Love and Light, Harry.