Located in the Caribbean, Montego Bay in Jamaica is an attractive and beloved holiday destination with bountiful activities to enjoy.
The mellow and musical isle of Jamaica is a lush paradise for food lovers, adventurers, and beachgoers alike. Well known for their colourful Rastafari culture, the Jamaican people are a friendly, welcoming sort that takes pride in their heritage, music, and world-class foods. Montego Bay, the capital of the parish of St. James, is the fourth-largest urban area by population and one of the most popular destinations for tourism. Take a glance at the activities near this exciting Caribbean city, and you'll quickly see why.
So, without further ado, here are 5 of the must-do activities in Montego Bay, Jamaica!
---
5. Raft Tours on Martha Brae River
Picture this: you're gracefully floating down an emerald river with verdant jungle on either side, sat next to your partner atop a bamboo raft while a friendly guide recounts stories of his people and their culture. Raft tours on Martha Brae River are extremely popular for a multitude of reasons, but mainly people come for the relaxing, tranquil experience in the heart of Jamaican nature. You can even enjoy the ride while sipping on a cool beverage! Often, the guides like to play music during the tour and will even allow you to operate the raft for picture purposes. Taking roughly two hours in total, this tour is definitely one for your bucket list!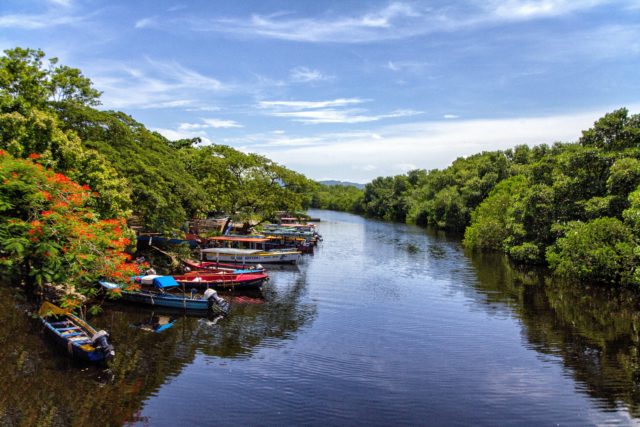 4. RastaSafari Experiences
This safari experience is one-of-a-kind. Totally unconventional but absolutely a top-notch experience, the RastaSafari Experience provides an intimate and fun way to learn about Jamaica's history! And if the clever pun in the safari's name hasn't already sold you, then maybe you'll be enticed by the chance to swim in the natural mineral pools along the way. A half-day tour of the Jamaican countryside, this activity will give you ample opportunities to learn about the island's culture from the back of an all-terrain buggy! Nothing beats the lush greenery and open-air in Jamaica, and the tour guides are more than happy to engage in conversation about their culture.
3. Doctor's Cave Beach
You can't have a holiday in the Caribbean without checking out one of the many luxurious beaches! And what's a vacation to-do list without a few sea-based activities? Going to the beach on holiday can be stressful at times, especially during hotter weather where everyone seems to flock to the coast. But at Doctor's Cave Beach, the clean white sands run for miles, so finding a secluded spot is no hassle. There are plenty of things to do in the trademark Caribbean clear-blue waters, too, such as water trampolining! The two large water trampolines floating in the waters just off the coast of Doctor's Cave Beach are exhilarating to jump from, and perfect for all ages! There's also a restaurant nearby, making this location great for long days out.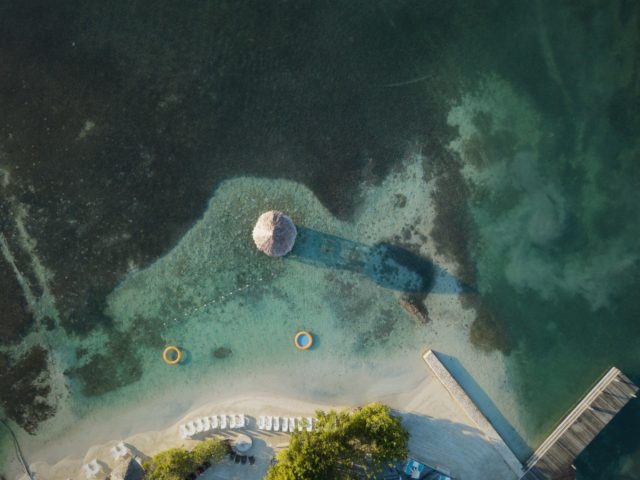 2. Mystic Night Cruise & Swim
The clue's in the name for this ethereal experience, and "mystic" certainly does the job at describing it. An activity that involves one of the world's most beautiful natural phenomena, this night cruise is a rare opportunity. After boarding a small boat for the moonlight cruise, you'll be taken and introduced to the celestial bioluminescent lagoon. Make sure to pack a camera, because this phenomenon is something you'll need to see to believe. On reaching the lagoon, watch in awe as the boat passes over natural neon lights dancing in the water! Completely harmless, the alluring glow is caused by millions of micro-organisms. You can even get into the iridescent blue waters for a once-in-a-lifetime swim!
1. Dunn's River Tubing
Part of a package including horseback riding, ziplining, and river tubing. Making the most of the natural rapids throughout Jamaica, this day-trip is full of fun and exciting activities that'll quench any adrenaline-seekers thirst for adventure. In fact, even if you're not a thrill-seeker, river tubing in Jamaica is sure to be the highlight of your stay! Lead by wonderfully wacky instructors, there will never be a dull moment. On top of the many activities in this package, you'll be treated to private transportation and lunch, too! Nothing beats the entertainment of being quickly guided down Caribbean rivers by rapids, putting this activity at our top spot.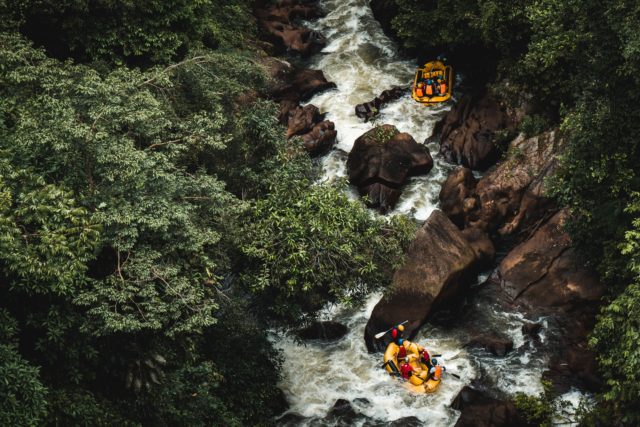 Our Top 5 Must-Do Activities in Montego Bay, Jamaica
With so much to do in Montego Bay, it's no wonder this Caribbean city is popular among tourists! Make sure to read our other articles on Jamaican Cuisine and the Heart of Jamaica to get the best idea of what to expect during your travels. And, for highlights of this incredibly colourful country, check out our Travel Video below!
---
By Skylar Grace