With it's green open spaces, lush dense forests, and striking landscapes, the UK's shift from summertime to autumn is stunning. Watching the changing colours across acres of wilderness is an unbeatable sight. But it is often forgotten. Overshadowed by summertime bliss, Britain's beautiful autumn travel is almost a secret. North to south, east to west, there are countless travel destinations across the country to be taken advantage of. So get on your scarf and woolly jumper- lets leap into autumnal Britain.
Here are some of the best UK Travel Destinations perfect for this time of year…
---
Dumfries and Galloway, Scotland
First up on our list should not be a surprise, since Scotland holds some of the most spectacular scenery in the country. The area of Dumfries and Galloway is no exception.
The flat open plains around the Nith Estuary display the rugged Scottish wilderness at its prime. Sand banks and marshes line the border of the river, creating a distinct area of natural beauty. In later months, as the green here fades, shades of auburn and orange make for one of the most striking autumn travel destinations.
Similarly, further west, the Stewartry coast provides unimpeded views of the iconic Scottish coast. Though here, marshes and plains are replaced by steep knolls jutting from the flat horizon. Tall, full trees contrast with the glassy waters. This creates an interesting juxtaposition, particularly in autumn.
Across the whole area, inland or on the coast, rolling hills characterise the views here. Many of which are dotted with shrubbery and greenery, best viewed during the changing of the colours. Because of this, a visit to this Scottish haven would certainly not go amiss.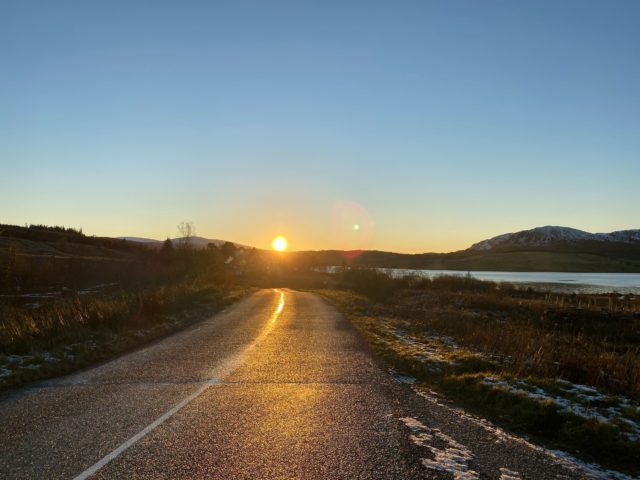 Peak District, England
As one of England's premier natural parks, the Peak District is chock full of autumn travel destinations, famed for its beauty spots.
Ladybower Reservoir immediately springs to mind for late-year views. The general area is thick with green forests, so when the seasons change, the jewelled autumn tones stand out. Along with the this, gargantuan trees line the Reservoir itself. This looks as if orange is consuming the area, reflecting in the water like flames.
Another spot that only improves in autumn would be the town of Hathersage. A classic English countryside town, Hathersage sits in a valley surrounded by imposing cliffs and rocky outcrops. A heavily wooded area, the town is a gem for picnics and daytime walks. The views here are famous for their sudden grandeur, as you make the corner around winding roads. Vibrant, leafy trees are dense and common, giving the town a festive harvest atmosphere.
An obvious contender for an autumn visit would be the High Peak section of the National Park. Here, the landscape becomes more dramatic and harsh. Colossal mounts with thick vegetation make for challenging walking routes. But once you've made it, views are unrivalled. Orange forests turn entire hills into sea's of fiery leaves. The serenity here makes it completely worthwhile, and encourages you to stay for longer and longer.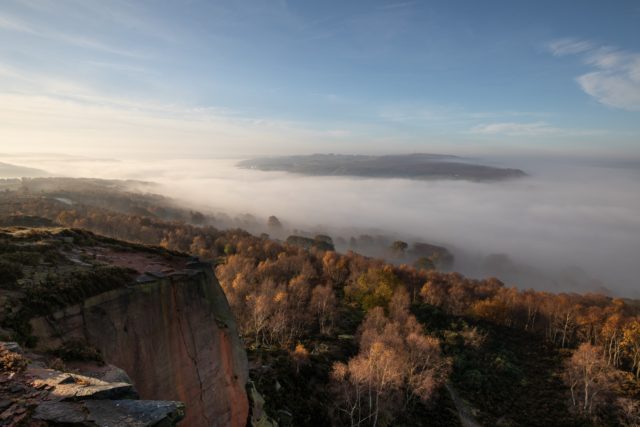 Clocaenog Forest, Wales
Clocaenog Forest lies on the border between Conwy and Denbighshire, and covers 5500 hectares in all. With giant spruces and pines, the forest floor is littered with pine needles, filling the air with a distinctive autumnal fragrance. But this is not all. The Forest has some surprises in store.
If you're very lucky during your visit here, you may spot a rare red squirrel. These elusive creatures are getting rarer and rarer due to habitat loss and competitive species introduction. But, small pockets of them still survive to this day. One of these pockets being Clocaenog Forest. So while enjoying the seasonal atmosphere here, keep an eye out for these scarce critters.
The fascinating fauna isn't the only thing to look forward to when visiting though. Clocaenog forest is a treasure trove for natural wonder, making it one of the best autumn travel destinations in Wales. A steady stream lazily flows through the area, passing ancient trees and glades as it goes. If you really want to explore, see if you can find the forest's secret waterfall. Watch misty water cascade down layers of sheer rock, as the river continues on its constant path. This would be an ideal spot to set up a picnic!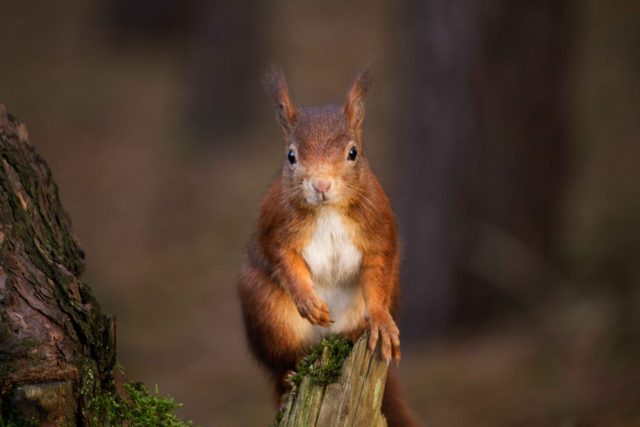 South Downs, England
The rural south of England holds many of the most beautiful views of nature in the country. For as far as the eye can see, undulating landscapes stretch forward, beckoning you to explore them further in the South Downs National Park.
Icons of England, the Seven Sisters chalk cliffs are quite the sight to behold. Massive white chalk walls shoot from the sea below as their cliffs reach upward, toward the green pastures above. But as summer comes to an end, the idyllic scene becomes quite a bleak one. Yet still beautiful. Fields turn from bright green to a duller shade, with the occasional tree or shrub casting random dots of colour onto the vista. The photo opportunities of this panoramic view are endless.
The highest point in the National Park is Blackdown Hill. At the summit, a true sense of being in the wild can be gained. Wavy grass, purple heather, and tall pines contribute to the wilderness the area has become synonymous for. Atop this hill, 360 views make this spot one of the best autumn travel destinations in the area. Seeing the scarlet leaves reflect a crimson sunset is a magical, timeless experience.
A walk on the Park's ancient Serpent Trail is a good way to get to know the rare lowland heath habitat. This special, protected habitat is not just a home for the run-of-the-mill British wildlife. Mice, rats, moles and birds etc. But it is a stronghold for all 6 UK native reptile species! See if you can spot a smooth snake, or sand lizard on your travels!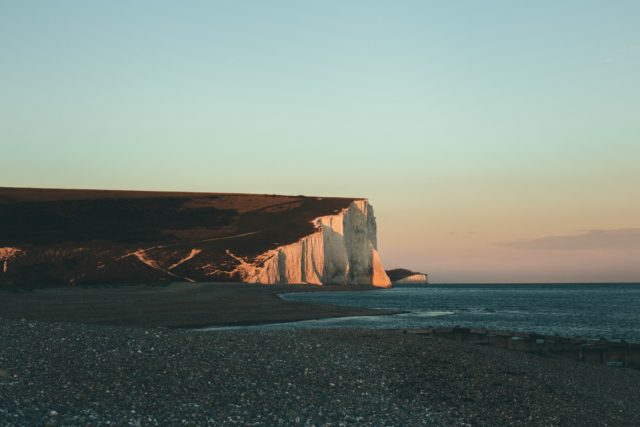 Lake District, England
Perhaps the most widely recognised National Parks in England would be the Lake District. With its folding landscape, dotted lakes, and winding roads, the Lake District is England's crowning jewel.
Surrounded by miles of forest and wildlife, Lake Coniston is a prime spot to enjoy the changing seasons. The Lake has many attractions, shops, and activities available for the whole family. So no one will be bored here! Along with this, the view alone is enough to draw people from war and wide. As the pallid waters splash and mix together, the autumnal chill in the air casts a clear and mindful atmosphere.
As sweeping fields transition into their orange autumn colours, the Lake District becomes an autumn travel destinations pinnacle. The picture postcard views make it impossible to tear your eyes away. For miles on end, looping roads can be followed to take in more and more of the wide open spaces. Once you get used to being here, you won't want to leave. After all, what can compare to the Lake District's scenery?!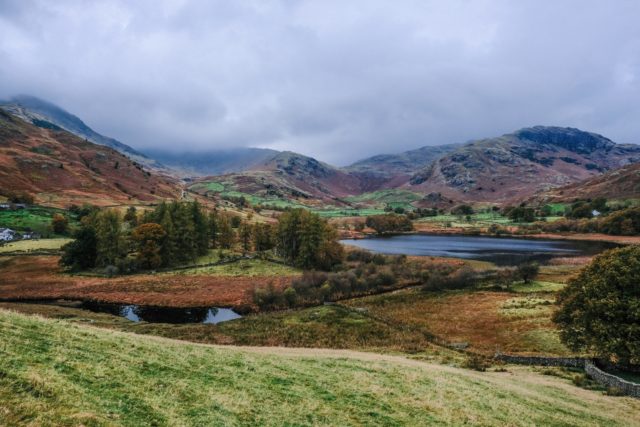 ---
Make the Most of These Autumn Travel Destinations
People can often be mistaken by assuming autumn travel is a gloomy affair. The weather is usually what puts people off the most. Plus, it being a spooky season sometimes means travel during this time gets put on the backburner. But its all about what you make of it.
Choose the right people, transport and clothes, and you may have a better time than expected. More importantly however, ensure you have picked a travel destination that's worthwhile. One from this list, or one from your own research. Either way you want somewhere where you can let go, and embrace this time of year.
So make the most of it! Fall into fall…