One of the most scenic places in England and Wales, the Wye Valley is a timeless beauty. Full of breathtaking viewpoints, the area's untouched nature makes it one of the most impressive landscapes to visit in the UK, especially during Autumn.
As summer draws to a close, you may already be missing the heat, family barbecues, and the sand between your toes. But on the bright side, we're just a couple of months away from the spookiest of them all! And, as the leaves start turning warmer shades of yellow, orange, and red, what's a better way to send off summer and greet autumn than a holiday full of woodland walks and hearty foods? Along the border of England and Wales, Wye Valley is among the best places to kickstart your autumnal experience; the Forest of Dean is close by, and the area is excellent for road trips, too! So, where better than the Wye Valley to say goodbye to your sandals and hello to your cozy jumpers?
---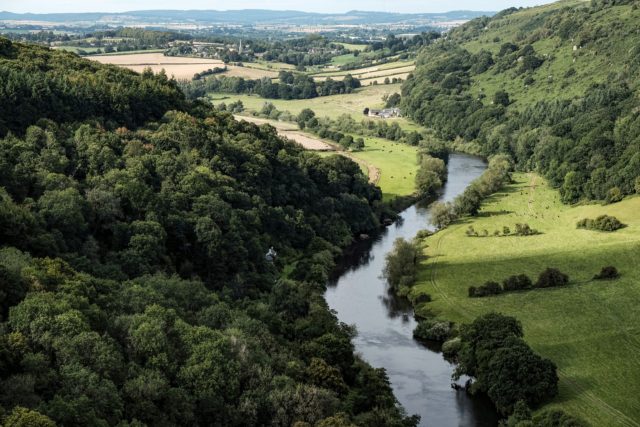 Named after the River Wye that runs throughout the valley, this spectacular landscape is among the most beautiful and popular areas to visit in the UK. In fact, in 2010, the nation voted the River Wye as its favourite! Wye Valley is designated an Area of Outstanding Beauty and is a protected area. So you can expect to enjoy classic British nature in its most raw and natural state! Activities like wild swimming, kayaking, and hiking are among some of the best. And, on rainy days, a cozy road trip through the valley can be mesmerizing. You'll find many fascinating sites along the river, the greatest being the Gothic masterpiece, Tintern Abbey. Standing roofless along the River Wye, this once royal castle is a fantastic spectacle.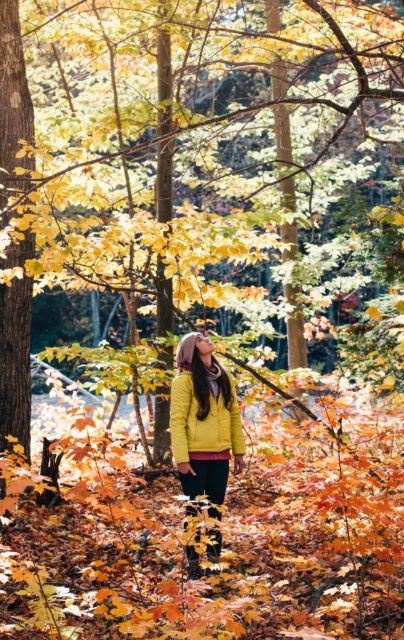 Be Inspired by the Forest of Dean
An ancient forest that has seen many different uses over the centuries, the Forest of Dean is a fantastic place to explore. The forest has many stories to tell for those willing to stop and listen. And you'll find yourself retracing the footsteps of Great British history as you traverse the dirt pathways. Remains of coal mining hide throughout the forest, and it's always exciting to come across these tiny fragments of history. A visit here is sure to be an incredible adventure through time for little ones and big ones alike! Yet, there are even more sites to find along the trails.
Perfect for autumn hikes enjoy the satisfying crunch of leaves underfoot while hunting for the illusive Gruffalo near Beechenhurst. Or be inspired by the sunlight shining through the intricate artwork along the Sculpture Trail. With so much to see and explore, you'll discover something new each time you visit this magical forest!
Set your Soul Free
As autumn approaches, the air is starting to get a lot more frigid, and here in the UK, we can expect our dear-old friend, the rain, to return. So unless you're a hardy camping fanatic, camping is sure to be off the table. But what about glamping? In the Forest of Dean and Wye Valley, there are some fantastic glamping opportunities. Plus, many popular cabins, lodges, and treehouses punctuate the landscape! Sleeping close to nature is a freeing experience. And nothing beats waking up in the morning and brewing a classic cuppa' amidst the gentle creaking of the surrounding woodland. For that extra autumnal experience, make sure to pack some skewers and marshmallows to roast while recounting classic horror stories to your family or friends!
Goodbye Summer, Hello Autumn
It can be sad to say goodbye to summer, especially when we get so little of it in the UK. But there's always something special to appreciate about each season. Autumn is an enchanting time of year full of classic spooks, the colourful shift of nature, and huddling close to your loved ones for warmth. And where better to appreciate all these things than in Wye Valley? It's time to unpack your fluffy socks and jumpers and get ready for Autumn!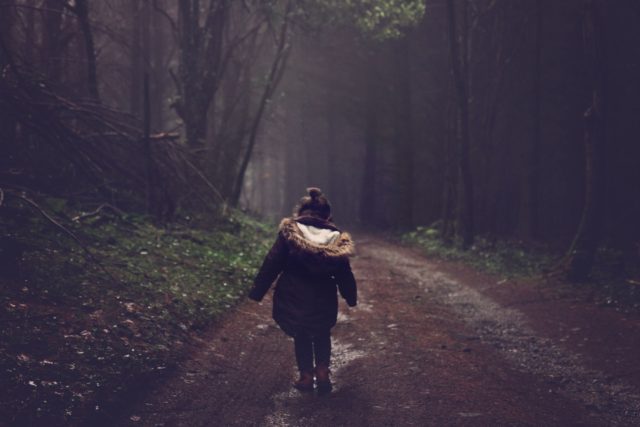 ---
By Skylar Grace